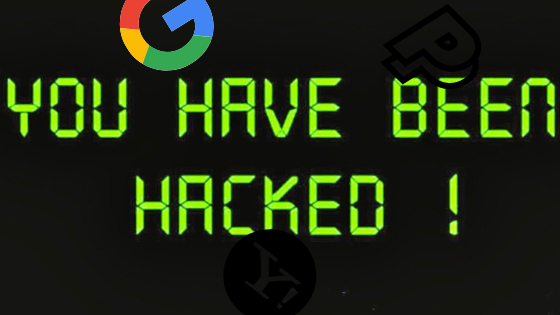 5 Biggest Cyber Attack of All Time
We all know that cyber attack becomes commonplace in the world where everything is on online network like from our general stuff to our financial detail everything is on the network.
Everything has two face one is good one is bad. So, we became smarter with new technology but it arises new problem like cyber attack. Sp, today I am going to tell you about 5 Cyber Attacks of All Time.
Sony Picture Entertainment
Financial Lose: 15 Million US dollar.
In 2014 Sony picture entertainment faced a major cyber attack . As normal day when Sony employee tried to log into the computers, they saw a graphic of neon red skeleton with massage of "Hacked by GOP". After that hackers exposed the legal information of upcoming films, legal document, and personal information of employee on the internet.
Hacker stole the access of personal information of employee, about upcoming films, financial information etc. and exposed them on internet, social media for everyone.
Due to leaking of information Sony need to cancel the theatrical release of film.
The U.S. government believes that North Korean government is behind this attack.
According to the report the Guardians of peace (GOP) named hacker group were behind this attack.
Sony spends $15 million deal with attack but they could not stop the leakage of information.
In 2011 also Sony faced the problem of leakage of data due to hack of Play Station Network. In this major attack 77 million user were compromised over 23 days.
Google
In our daily life, we heard many cyber attacks on companied or a particular person but most of companied does not publicize them due to fear of reputation loss.
But in 2009 in China Google faced the problem of hacking where hackers targeting some Gmail user who were human right activists. But Google successfully defend it and hacker only gained the partially accessing of 2 Gmail account.
In 2009 in a blog post Google said it is highly sophisticated and targeted attack on Google and 20 other large companies. The attack led to know the business operation of Google in China. But attacker did not achieve objective and only 2 Gmail account were hacked.
In another blog post Google said this attack does not affect on customer related data or Google apps. Attacker used malicious software to infect personal computer.
This is the anonymous attack and Google did not specify which hacker group behind this and did not blame the Chinese government.
Yahoo
In 2014 Yahoo claimed that around 500 million user data is stolen by hacker including name, email address, password, data of birth and other personal information.
Yahoo consistently urged user to change their password if have not done since 2014.
After some days Yahoo reveals the information of another attack in 2013. This attack affects more than 1 billion accounts. But it is not clear that how user is affected by these attacks.
The unnamed third party contained yahoo information said by yahoo.
But after some days the security has taken a back seat by Yahoo. Yahoo security team clashed with top executives in the market including the chief executives, Marissa Mayer over the inconveniences to customer.
These two attacks is the largest attack on one company in history of computer network.
PayPal
PayPal also became a victim of cyber attack in 2010. During that period people who tried to visit the sites were welcome by the massage "You've tried to bite the Anonymous hand. You angered the hive and now you are being stung".
According to the report four activists caused millions of pound losses to a number of firms in vengeance for backlash against WikiLeaks.
This attacks would cause loss of more than £3.5m at PayPal as well site belonging to the MasterCard and recording industry to go down.
Three groups Christopher Weatherhead, 22 and a student at Northampton University have admitted the role in the cabal.
Hacker steals detail of 130 million credit cards
In 2009, 28 year old Albert Gonzalez steals the identities form 130 million credit cards. This is one of the biggest attacks on bank.
Albert lives in Florida and working with the U.S. secret service. Albert who used to work with American Government, was later discovered have been working with criminals. He also involved in three other separates cases related to hacking in three different states.
During the investigation is found that hacker stole credit card number form heartland payment system that is New Jersey Company which processed payment form the supermarket and store 7-Eleven. Due to this attack millions of European cardholders faced the problem.
If we miss something the please let us know in comment section. If you go through any type of cyber attack in your life than share your experience in below comment section.