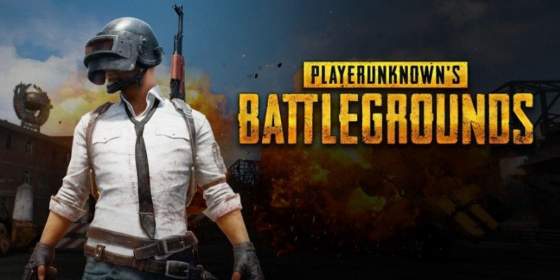 13 Interesting PUBG Facts: Meaning of Winner Winner Chicken Dinner
PlayerUnknown BattleGround is also known as PUBG by its fans. It is one of the biggest success stories of 2017-2018. It is a thrilling video game in which you only get one chance to survive till the end if you get killed then you will out until the next round starts again.
It is an online multiplayer battle royal game developed and published by PUBG cooperation, a South Korean video game company Bluehole.
The game was fully released on 20 December 2017 for Microsoft Windows and in the same month, it released by the Microsoft studios for the Xbox one via its Xbox game preview program. Later this game was released for Android and IOS in February 2018.
Just after releasing on all platforms this game has sold more than 50 million copies across PC and Xbox one and right now it has 100+ Million downloads on Android Play store. From last one year, this game becomes a sensation, as PUBG fans some of them want to know facts and interesting things about your favorite game. So, grab a cup of tea and scroll the page now you will get to know 7 Interesting PUBG facts:
1. Meaning of PlayerUnknown in the title of Game
PlayerUnkown is the game name and also online handle of lead designer Brendan Greene who created the game PlayerUnknown Battleground with the help of Bluehole Studios.
Brendan uses the name PlayerUnknown wherever he used to play game.
2. Meaning of Victory message Winner Winner Chicken Dinner
Every time when you win the game, PUBG are shown an encouraging message "Winner Winner Chicken Dinner" that helps you to play better with the aim of winning. Do you know where actually this is come from?
This message has come from alley craps back in the depression. They used to play craps in alley and they didn't use the money. But if they did it using money and if they were winning, that means they could afford chicken for dinner.
A normal chicken dinner used to cost less than $2 in Las Vegas and that time the normal bet was around $2. So when you had enough for the chicken dinner for night, then you could afford chicken dinner because you are a champion. Hence Winner Winner Chicken Dinner.
3. PUBG doesn't invest money in Advertisement, only Mouth Publicity
If you have any product want to make popular than you need to invest in the advertisement but you have great product then you may not need any advertisement.
PUBG gain so much popularity in very short period of time without any advertising and also successfully include in the list of games that don't need advertising.
The main reason behind the success of PUBG is mouth publicity it means the word of mouth. That means when you like something then most of you would tell your family or friends about that product. This is what we called mouth publicity.
When you install PUBG and play, you like it, you share it with family and friend. Even maybe some of us force our friend to play PUBG because you like it. So this is the whole system is create by the recommendation of your friends and family.
This is the reason how PUBG get such a phenomenal response and love from all over the world within in one year.
4. Movie Battle Royale: Inspiration of PUBG
PUBG was created and published by PUBG Corporation, a South Korean video game company Bluehole Studio. This is the thrilling battle game in which you need to survive and kill all you enemy with one life, once you killed you will out from game.
Lead designer of this game is Brendan Greene.
PUBG took its inspiration as a standalone game from the Japanese movie Battle Royale.
5. Record of 1.35 million of Simultaneous Players
This year PUBG broke all the record of highest number of concurrent player with 1.35 million players simultaneously at once.
Before PUBG this record was held by Dota 2 with 1.29 million concurrent players from January 2016.
Now PUBG broke its own record, managed to cross of 3 million simultaneous players at once. That means more than 3 million players who logged in and were playing at the same time in all over the world. These records make PUBG the fastest growing and one the best game of all time.
With these stats we can say that PUBG has potential to break all records in the history of video game.
6. Virtual Bandana on PUBG sold for more than $1000
A virtual red Bandana known as PlayerUnknown bandana was sold for $1,015. There are few copies of this item is available and some people are ready to pay more than hundreds of dollar for this bandana.
7. PUBG allow you to Record Gameplay in 3D
Did you know PUBG allow you to record your gameplay in 3D?
PUBG provide you an option for recording your gameplay not only normal gameplay but also allow you to record 3D cinematic view of your gameplay. But this option available for computer version only.
Now you can make a short and interesting movie from your PUBG gameplay recording.
8. Pubg can ban you for 100 years
Yes, you have heard it right, pubg can ban you for 100 years if you try to do cheating.
Cheating is not tolerated by anyone and anywhere. Same with pubg, all of them who try to do cheating in the game have been banned for 100 years. Cheating means using bugs, unsupported programs, hacked server and many more. So if you're thought to do some of the activities from above list than be careful it leads you to ban for 100 years or permanent bans, in that your children or grandchildren takes home the chicken dinner.
9. Erangel Map
Erangel is the most famous and primary map in pubg. But this name is just fiction or does this have any meaning?
Actually, Erangle name is inspired from name of Creator Brendan daughter Eryn. So "Eryn" with "Angel" makes Erangel.
10. Pochinki is Real
I don't think I have to tell something about Pochinki to pubg lover.
Pochinki is a location in the Erangel map in pubg that is famous for having good hiding spots and to be in the middle. But do you know that there are many rural areas in Russia which is know as pochinki.
Fact 11
Pubg has awarded many awards – PC game of the year, Trending Game of the Year, Best Multiplayer game of the year, Breakthrough game of the year and many more.
Fact 12
Pubg has actually made careers of many Youtube gaming live streaming channel and the biggest example is Carrylives who is about to cross 3M subscribers.
13. Pacifist
Now that's interesting if you win a game without killing anyone then you'll be given a tag name "Pacifist".
So here are some interesting PUBG facts and the real meaning of Winner Winner chicken dinner. If you know any other interesting facts about PUBG then share with us in the below comment section.
Hope you enjoyed this post, Cheers Until next post!