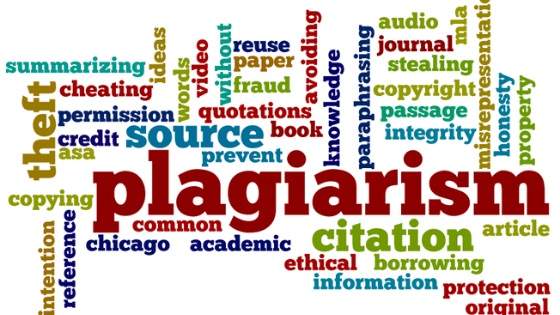 5 Best Plagiarism Checker Tool 2019
When you first time heard the word Plagiarism then maybe most of you think that plagiarism is copying another work or steal someone other ideas. But according to Plagiarism these terms is not 100% correct for plagiarism:-
To copying and pass off as one's own
Use someone other production without crediting the source
Plagiarism is an act of fraud which involves both stealing someone other production and lying about it afterward.
If you copied the content from another source then no one will trust your website.
If your content is not unique or copied from somewhere else then there is a higher risk of being blacklisted on Google, Bing or other search engines. So, you must know about plagiarism.
What is Plagiarism?
Plagiarism is an act of fraud. It includes stealing and using the ideas of another without crediting the source. Or in simple terms, Plagiarism is turning in others work as your own or copying word and idea without giving credit to the author and giving wrong information about the source.
According to the U.S law yes, the word of original ideas is rated as the intellectual property and it is protected by the copyright law.
Today I am going to tell you about the top 5 plagiarism checker online tool 2019.
Smaller SEO tool
Smaller SEO tool is on the first place in top 5 plagiarism checker online tool 2017. It is one of the best tools for plagiarism detection. It also provides the Grammarly tool which helps you to find the grammar mistakes in your content.
The main things about this tool its interface which is very simple and user-friendly. You just need to put your content in that box and just click on check plagiarism. After that it will provide the result in the form of a percentage.
It allows checking 1000 word at one time if your post is more than 1000 word then you need to split it for plagiarism checking.
After scanning if you find phrases or sentences highlight in red color that means the content already exists on the internet. It allows you to see the original source of your content for that you just need to click on red content.
Smaller SEO tool is free website to check plagiarism as well as Keyword position checker, spell checker, backlinks checker, Alexa rank checker and many more.
Copyscape
If you want to check the plagiarism of the online document then not to worry Copyscape allows you to check online document and that's the reason it is on 2nd place in top 5 plagiarism checker online tool 2017.
If you want to make plagiarism check on the online post that not published yet then Copyscape is the best for you.
It checks every new page and phrase with Google search result or an indexed page and provides the best result to you.
The checking quality of this tool is great but it may take few minutes during checking.
If you want to use this tool for checking and uploading text then you need to buy credit.
Dupli Checker
Dupli checker is another effective free online plagiarism checker tool. This tool is best for those who check plagiarism on daily basis because you don't need to pay single rupee for the subscription. If you are new or use it without sign up then it allow you to 1 plagiarism checks per day and this is the only disadvantage that I have seen yet.
Dupli checker does not have a fancy interface but it provides the user-friendly environment and give the best possible result.
One of the best features of it is that it allows you 2 ways to check plagiarism. First way is copy and pastes the content in the field and then check plagiarism. The second way is upload a text or doc file from your computer.
Plagiarisma
Plagiarisma is one of the best tool that I have ever seen because it use for multipurpose like used by teacher, blogger, writer and other also.
The key features about that it support multiple file format like TXT, HTML, RTF, PDF, ODT and other also.
It allows different method to check plagiarism like by copy and pastes the context in text box, upload the file in a supported format and you can check plagiarism of online document by just putting the URL.
If you want to check the text quickly then you can download the add-ons in Firefox or Chrome.
There is only one disadvantage that is ever found in this tool that it allows the limited number of plagiarism check per day for the free user.
The number of plans available on it if you wants to upgrade to premium membership like in $5 for one day with 100 maximum searches or $25 for unlimited searches for 3 months.
PaperRater
PaperRater is another free plagiarism detection online tool and it is on 5th spot in 5 plagiarism checker online tool 2017.
It is 3 in 1 tool, first is proofreader and grammar check, second is vocabulary builder and last is plagiarism checker. This is a very popular tool and uses in over more than 100 countries.
If you are a student or teacher then it is best tool for you here you can test your term paper, worksheet etc. It gives the fastest result in comparison with other tools.
If you are looking for premium version then it provides various plans like $7,95 for per month and $95,40 for per year.
So, here is the list of 5 free online plagiarism checker tool. Hope these will help you!!!
Did you use any of the tools from the above list? If yes then share your experience with us in below comment section.