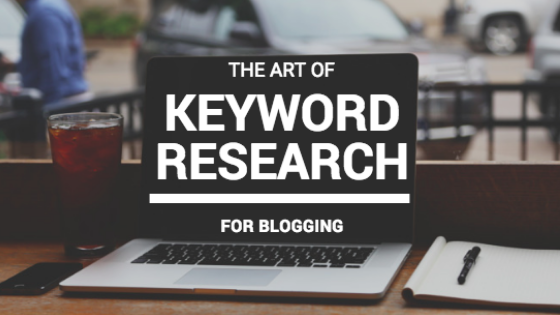 5 Best SEO Keyword Research Tools
Getting traffic to is very important to the success of your blog or website. If you want to get a good amount of traffic or want high ranking on search engine then you must know about "Keyword".
You can say keywords are the heart and soul of an internet marketing campaign, so you need to pay special attention while choosing right keywords for your business.
What is the keyword?             
Keywords are those targeted words which you use to search the information on the web or search engine like Google, Bing etc.
Ex: if you search for information about Mahendra Singh Dhoni then you just type Dhoni and you will get all information about him. So, Dhoni is the keyword.
How Keywords is important?
If you want to optimize your blog/website SEO then the Keyword is the basic thing that you must know. Most of the blog traffic depends upon the 80 20 principle means your 80% traffic come from the 20% post.
Now the question is arising that why it's happening? Why search engine pick only these 20% post?
The answer is that those 20% post ranked on the first page of search due to the keyword that highly searches by user on a specific topic or region. Now you may understand the importance of keyword.
Types of Keyword
Normally there are 4 types of keywords are used by SEO Generic Keyword, Broad Match Keyword, exact match keyword and Long Tail Keyword.
What is Generic Keyword?
As the name suggests Generic keyword are those which are used for general searches like Digital Camera, Clothes etc. When we make search strategy then we first focus on generic keyword because they are highly competitive.
What is Board Match Keyword?
Board match keywords are those ones which allows you to reach the maximum number of audience, because of their board nature, these types of keyword are searched for commonly by number of peoples.
Most of us are not specific when we use search engine to look information about something, so that's why we use board match keywords which rings the across wide range of result.
Board Match keywords will provide you good traffic with low competition; these terms are core of SEO. Board match keywords are specific content but these terms will provide moderate amount of conversations.
Ex: Shoes for men, tennis shoes, Jeans for men etc.
Board match keyword allows you to target maximum number of audience but not specific. So, most people would be random individuals who stumbled across your blog or website. You can say this is the drawback of board match keyword.
What is Exact Match keyword?
As the name implies the exact match keyword are based on the exact search result. The search query should be match to the all the keyword to the search result to get the user to your website.
Probably you will get low amount of traffic through exact match keyword but chances of conversion is higher in exact match keywords as compare to board match because the intent of user is clear, what he/she is looking for. That's the reason exact match keyword is important for both organic as well as paid traffic.
What is Long tail keyword?
Long tail keywords are the most important to get success in any type internet campaign.
As the name implies that long keywords are called is long tail keyword like "red tennis shoes for 18-year-old men". Might be you will not get much traffic with these keywords but if your website rank with these keywords then you will get traffic due to is specific nature and moderate competition.
May be you think how I can find keyword related to specific topic.
Not to worry, there are number of tools which will provide you best keyword related to your topic. Some of them are free and some are paid. So here is:
5 Best SEO Keyword Research Tools
Keyword Tool
Keyword tool is the best which I ever used; it will provide best keyword related to your topic without any cost. It is one of the best free keyword tool.
Best thing about this tool is that it will provide best keywords about related topic as well its AdWords competition, search volume and CPC value. It is free of cost but you need premium if you want access search volume, CPC, and AdWords competition.
It will allow you to search the keyword related for different search engine like Google, YouTube, and Bing etc.
Google Keyword Planner
Google keyword planner is one of the best keyword tools; it will provide best keyword along with their search quantity. It is free of cost.
Google keyword planner is a part of the Google adwords. You can use this tool to search the keyword for ads and get good number of traffic.
Google Trend
Here is another free Google keyword tool is Google trend. When you enter the information it will give you the result that shows the how much interest over time around the keyword, traffic source, and related topic/queries about that keyword.
The best thing about that is it shows all the information in colorful graph that help you to understand easily.
If you have 2 two different keyword for the same topic then you can compare them and find which will give you more traffic.
Long tail Pro
Long Tail Pro keyword tool is the best-paid keyword tool. Many SEO believe that it helps you to find those keywords which can never be generated by another keyword tool.
It is a cloud-based keyword tool with competition checker which help you to find the right keyword.
SEMRUSH
Semrush is not only keyword toot apart from the researching keyword it offers much more.
In other tools you need to enter information but here you need just put your URL and it will give all the keyword that are ranking.
It helps you to find short tail and long tail keywords that you can use to grow your audience.
It allows you to compare the number of domains against each other and generated the competitive landscape. It let you to keep an eye on your competitor keyword and helps you bump out from the Google and another search result.
Here you find:
Traffic Stats.
Adsense CPC.
Localize your ad Campaigns.
Conduct a deep link analysis.
If you are using any keyword tool from above the list then share your experience with us in below comment section.
Pro Tip:  I've done Keyword Research What Next? To optimize your keywords for search, guest posting is one of the most effective strategy. Not only it would help you to build thought leadership in industry but also most importantly it's a powerful way to optimize for search when done correctly.
Though you should start from on page optimization efforts like meta tag optimization, technical SEO, Internal linking, structure data optimization etc. and thereafter jump to powerful off page strategies like guest posts to optimize your website for search.
What is Guest Blogging:
Guest Blogging means writing and publishing content on third party or someone else website or blogs that most likely share common interest with your business or niche.
Reasons to Guest Post
It expands your reach and audience
It increases the referral traffic to your website
It helps your website search engine optimization
How to Find Guest Blogging Opportunities?
It can take a lot of time to find websites in your industry that accept guest post and on the top of that you want to find right opportunities to make sure that it worth your effort.
Here are some tips:
Define your niche
Find relevant websites that allows guest post. You can find a list of websites that accept guest posts here. Try finding the most relevant one to your niche.
Do Research on Twitter
Research websites that your buyer persona might visit often
Prioritize outreach based on Domain Authority