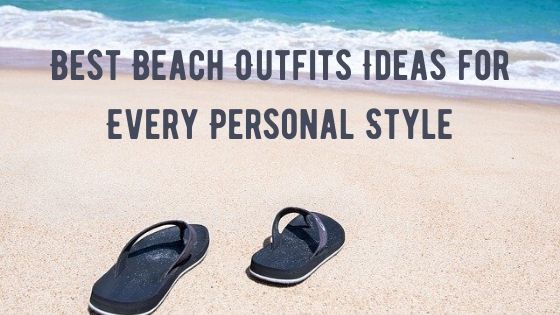 10 Best Beach Outfit Ideas For Every Personal Style
Summers approaching, it's time to think of the beach wear! When you think of beachwear, often water comes to your mind. However, you do not necessarily have to swim at the beach, you can create your own mini pool and enjoy the splurge.
Install a small tube pool, and on a great sunny day enjoy jumping into it with family. And to make it more apt, enjoy the cool waters with some yummy snacks and righteous choice of an outfit.
A perfect pair of clothing is needed to set the mood right! So either at the beach, or planning to go to one, or just a fun evening with family by the pool/into the pool, you must evince a cool look! Here is what men and women can wear if planning for any such watery experience to get wet in this dripping heat.
Check out – Top 25 Beaches in the World
Beach Outfit Ideas for Women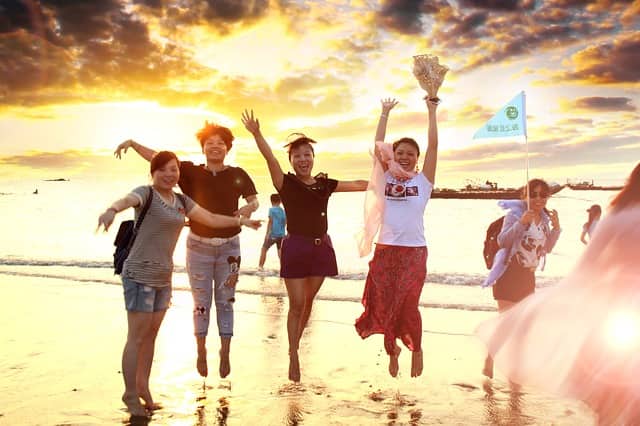 Since women are worldly-wise, they always prefer to please themselves first. And to do that, all it takes is the effort to get dressed according to the need. Women know perfectly what the need of the hour is. Just to widen your options for what needs to be worn which day, we have tried to assist you by compiling the list below:
1. Romper: Easy and cool once piece that is available in all kinds of fabric and color is something that you can adorn to feel comfortable and beachy. Opt for summer colors like peach, white, sky blue, or even dark blue with white stripes, to break the monotony of the subtle.
Make sure you choose something that keeps you comfortable and does not make you sweat. For this, the fabric must be cotton, or linen, or hosiery.
Opt for a bold look with deep backs and strappy shoulders to leverage the weather and beach holiday mood. You may tram this uber-cool romper with a hat, a jacket, flip flops, and above all some chic shades to complete your look.
With this on, you can plunge into adventure sports and look superb in all the pictures you clicked for your insta stories!
Check out – Beach Vacations Bucket List
2. Camisole top with shorts: When a bikini is too less to wear, and a top seems too much, opt for a camisole and feel good. pair this with any color shorts and pony tied up with glares to protect your eyes from the beaming sun. You may wear a cami in any light color or even aqua color and team it with a pair of white shorts to complete your beach look.
Flip flops, or sandals, with shades on, you will hit the beach like no one else. Good and apt clothes make you feel more confident and in this combo of cami and shorts, you certainly will feel that you are made to holiday on the beach.
3. Culottes with a vest: Bright hues kill the boring days, and at the beach, a combo of culottes and vest nails the look. Sometimes, when you just want to sit at the beach and sip the favorite drink, without being into action, this dress would be handy then.
Culottes are loosely fitted on the legs, so they don't make you feel hot and if you choose the fabric carefully, you will never regret wearing a pair of culottes to the beach. If you want to enjoy the waves just up to the knees without wetting your clothes, fold the culottes up to the knee length, and soak your legs to feel the beach flavored water.
If you have plans to move ahead somewhere else from the beach, you wouldn't have to bother changing the clothes and some makeup, shades, and ballerinas would do the trick. You may carry a pair of extra shoes if you please, and a large handbag to complete your evening beachwear followed by a night with drinks and dinner.
Check out this amazing collection of Amazon – Beach Wear for Men/Women
4. Front tie top with shorts: Want to look like a damsel, and wish to still be in the waters, wear a beautiful polka dotted top over you bikini. The front knot of the top would accentuate your curves and will make you look sensuous and beautiful.
Since you are the beach, pairing this up with shorts is ideal and vital both. This will allow you to enjoy the waves without having to worry that your clothes will get wet. Choose the fabric of the bikini that dries up faster, so you can pull up the damsel look back again after a dip in the sea. open hair, and heels, while you are not swimming, would do more justice to the diva look you have been trying to nail.
You may choose the polka dots in brown and white, or dark blue and white or red and white with white shorts or dark blue denim shorts, that are short, to feel like a diva.
5. Tie Bikini, bandeau: Make a style statement by wearing a Bikini and enjoy every minute of the attention while you stroll at the beach. Opt for Bandeau or Tie bikini that would accentuate the curves further. Bandeau bikini and Tie Bikini both will earn you limelight.
Try these in off coordinated colors to look stunning among the rest of the crowd. Tie Bikini's on the other hand, can be well-coordinated with subtle colors. Flowery prints along with subtle colors will allow you to make a statement.
Pair these two types of the bikini with flip flops and some hair accessories, and needless to say shades would be mandated in the summer season.
6. Strappy Bikini: Make those head turns when you dress in a skimpy bikini and look gorgeous. Try this in dark blue color or royal blue color to feel more aquatic. This indeed is one of the most attractive shapes of a bikini, that has enough support with strong straps.
The back a strappy bikini has supportive straps that make your body look full and wonderful. These straps are often water-resistant and are thin too. The broadsides of the bikini cover the body nicely and give it a nice look. Pair this strappy bikini with the same colored panty.
Keep it broad or low cut, the choice is yours. Wearing an entire set simply adds to the oomph factor. The wet hair look with shades would complete the look.
Beach Outfit Ideas for Men
We often think that men do not have many options and can always be in similar clothing. However, metrosexual men do not come under this category.  There are options galore for metrosexual men who love to try and explore various silhouettes.
Ranging from trunks that are readily available in the market, to getting customized shorts and shirt, men also can adorn themselves in various clothing options. Let us find out what these are:
7. Trunks:  Trunks are categorized swimwear for men. These are available in fast dry material and are a part of their essentials. The market gives numerous options of colors for men in trunks. With those who want to make a style statement, they can be bare-chested, with flip flops and a pair of colorful trunks.
For those who wish to keep it low profile, they can add a vest when not swimming paired up in matching color of the trunks. This will look swanky too.
8. Printed Shorts and Shirt: Linen and cotton shorts are quintessential for the beachwear. This is ideal for men and women. However, for men, if they wear matching sets they are bound to look urban and very contemporary.
These being in vogue for any holiday, gets full marks especially if you are on a beach holiday.  Pairing this with non-leather loafers or wooden flip flops, you will look handsome and shall create a complete and wonderful look. You may get this customized in light color fabrics, with flowery or self-printed fabric.
You will steal the show with this very urban look once you pair it up with shades that suit your face cut.
9. Chinos and Shirt: Choose for something comfortable and still is sassy. Chinos are something you can choose for yourself as they are not just 100% cotton, but also very comfortable for the humid climate of the beach. You may not necessarily be at the beach or at a pool to swim, on such days, choose chinos, and feel spirited.
Earthen colors combined with a light-colored shirt would be ideal for the summer season. Pairing these with sneakers, you will be a delight to look at. So after you are done being at the beach, without worrying to change, head to your dinner date and enjoy the compliments.
10. Sleeveless Tees and Shorts: Shorts with tees without sleeves create a stimulus to be at the beach. Yes, sometimes you just shop for an outfit without a planned beach holiday as these clothes have the vibes that are comfortable and soothing at the same time.
When you wear such clothes for an actual holiday, you enjoy breaking the monotony from the regular clothes that you wear daily. Play volleyball at the shore, and get into the waters with the shirt on, you are bound to see heads turn to you.
This is a complete set and requires no accessories. Of course, if you are not swimming, wear any kind of shoes/slippers to allow you to walk on the beach. You may choose these in same or contrasting colors, all depends upon your mood.
Without much ado, get set and go to your favorite beach destination around the world. Do notice what others are wearing, as you will not find a like of you so well dressed or perhaps, you may also look at others to get more ideas to wear to the next beach you will visit.
Wearing apt clothes does heighten your confidence, you may try our tips and feel good about yourself and the glares you are about to get for being so aptly dressed. Enjoy!
Interested in beach vacation, Check out our beach vacation bucket list: