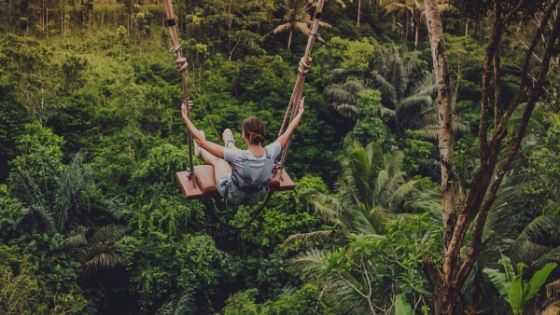 16 Best Things to do in Bali (Updated)
No doubt, Bali is one of the best travel destination that's why it should be on everyone bucket list. From beautiful Islands, rich culture to forests, temples and mountains everything is so dreamy and magical here. When it comes to Bali, you'll get hell of activities and sightseeing. From surfer paradise to beach destinations there is no better place than Bali.
Apart from these attractions, you can witness beautiful temples, caves, waterfalls, rainbow, volcanoes and of course the world-famous culture of Bali. Whatever trip you want to do, Bali will fulfill that trip. You can easily spend here months but only you will get a fraction of sight that Bali offers. When you visit Bali, it is best to have a combination of rich experience and hidden gems. So here are the best things to do in Bali.
Weather and Best time to visit:
Bali can experience in two seasons the rainy season and the dry season. April to October is considered the best time to visit, the island dry season. The average annual temperature of Bali is from 25 to 30 deg Celsius and the average rainfall in 1233 MM.
Sekumpul Waterfall
Sekumpul waterfall is widely rated as the most beautiful waterfall in Bali, a collection of 7 tall waterfalls in one area. Each waterfall has its own beauty and height that makes it more gorgeous.
A 40-minute hike to reach at the foot of Waterfall makes it more special and adventurous. When the sunlight crosses the falling water, a rainbow appears at the foot. As you reach near the waterfall, you'll able to listen the roar of water.
The Lush Rainforest surrounds this amazing gem of nature. But be careful to the scammer who will ask you to have a guide but you can reach the waterfall without a guide. It is one of the best things to do in Bali, make sure you don't miss it.
Quick Info:
Location: It is located near to the village of the same name. Sekumpul, Lemukih, Sawan, Kabupaten Buleleng, Bali 81171, Indonesia.
Best time to visit: Anytime from mid-morning to 3 pm so you will get more sunlight through the valley and able to see the rainbow.
How to reach: To reach there, you have to reach Sekumpul village in the northern region of Bali which is 27 KM from central Lovina. And From the Kuta area, it takes 2 to hour drive by car or scooter.
You can hire a car in 45$ for a day (Now price may differ). But renting 2 wheeler is the most convenient way to reach there.
Other nearby attractions:
Gitgit Waterfall, Aling Aling Waterfall, Banyumala Waterfall, Blahmantung Waterfalls, Tegenungan Waterfall, Goa Rang Reng Waterfall etc.
Suggested Tour: North Bali: Sekumpul Waterfalls and Ulun Danu Temple Tour
Visit Nusa Penida Island
When it comes to Island, Indonesia is the King with more than 17000 islands in the Indonesian archipelago. Nusa Penida is one of the most beautiful islands in Bali with beaches, cliff to springs, waterfalls everything that you can explore and thrill yourself for hours. Nusa Penida is actually known for its beaches like Kelingking beach, Broken beach, Angel's Billabong etc.
Nusa Penida is the biggest island in the series of three Nusa island. Nusa Lembongan and Nusa Ceningan make up the trio of amazing islands. Kelingking beach is the main tourist attraction on Nusa Penida. A 40-minute boat ride from Sanur Harbor will take you the most beautiful place of Bali.
Quick Info:
Best time to visit: You can visit Penida at any time of the year but May to September is recommended the best time to visit because that time the weather becomes dry and it makes it easy to explore.
How to get there: To reach there you have to take a boat or a ferry for 30 minutes. Most of the transit for Penida leaves from Port of Sanur. From Kuta it takes around 30 to 40 minutes and 45 minutes from Seminyak. You can rent a car but the roads are uneven and rocky so don't expect a comfortable ride.
Tourist Attractions: Snorkel off Crystal Bay, beautiful Kelinking beach, dip at BillaBong, Atuh beach, seganing waterfall etc.
Beauty of Tegalalang Rice Terraces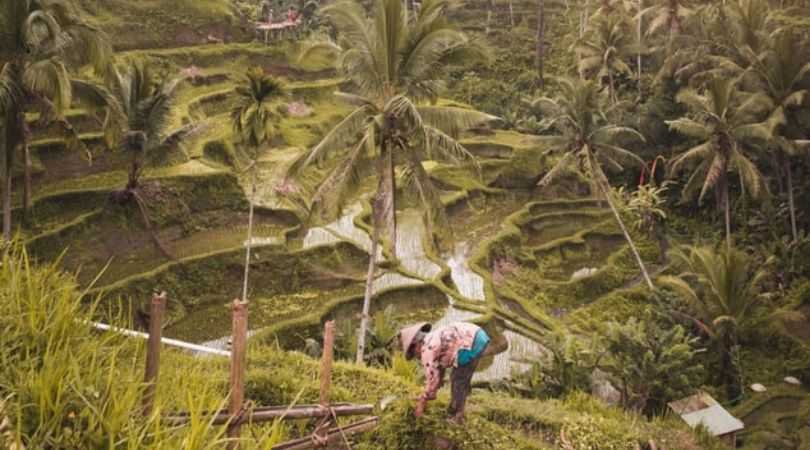 Tegalalang rice Terraces is the best travel destination in Bali located on the cliffs of Tegalalang village north of Ubud. It is the best example of the diversity of Bali in between mountains, beaches and volcanoes. It is a part of the Cultural Landscape of Bali Province UNESCO world heritage site, include emerald green fields work by local farmers.
Tegalalang rice terraces is a truly magical sight, the beautiful green rice paddies involving the Subak that according to history it passed by a holy man Rsi Markandeya in the 8th century. You can enjoy the view from the top but we recommend you to go down and explore every corner of the area, it takes 30 minutes to 1.5 hours. Carry water and sunscreen.
Quick Info:
Address: Located in the Tegalalang Village north of Ubud Bali on 600 m above the sea level. Jalan Raya Tegalalang, Tegallalang village, Gianyar regency, Bali.
Best time to visit: Usually the morning is the best time to visit because normally visitors come here around after 10 AM. The main entrance is on the roadside. And March, April, September and October is considered as the best time to visit when the rice is about to be harvested.
How to get there: The region is situated about half an hour north of Ubud town center. Either you can take a motorbike or car. After 9 KM from Ubud, you will see Tegalalang on your right. Normally, the traffic one these roads messy so don't drive unless you're confident to drive in the super messy road. We would recommend you to rent a car with driver.
Entry Fees: 15000 IDR (1.1$ or 78 INR)
Parking Fees: 5000 IDR (0.37$ or 26 INR)
Explore Magical Munduk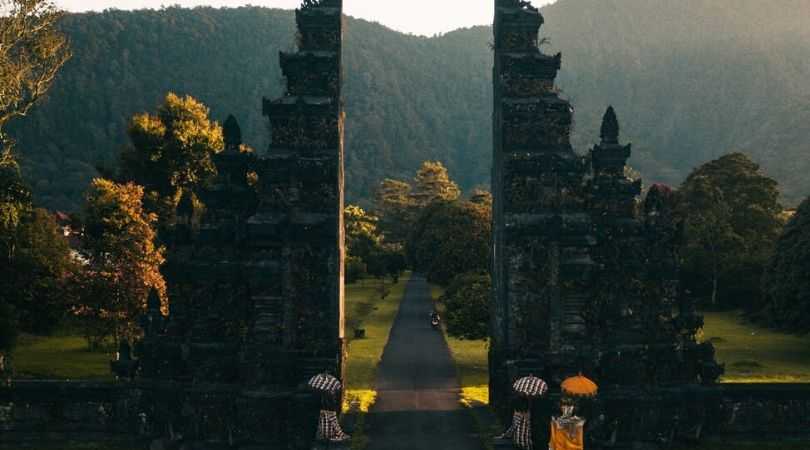 Munduk is one of the most scenic sites in Bali, easy driving and rolling mountain at one place. It is the best place to relax and explore the hidden games of nature in Bali. Located among rice fields, clove and coffee plantations, Mundak is a small village surrounded by beautiful waterfalls.
Away from the remote location, this place gives you different vibes, this village reveals the traditional way of life. Munduk doesn't have any kind of nightlife but it gives you the feeling of natural surroundings with lakes, waterfalls and rice fields.
Quick Info:
Location: Mundak is located on an altitude of 850 meters above sea level in the village of Mundak, Bulleng regency, Bali.
Best Time to visit: Every time is the best time to visit Mundak but April to October is considered as the best time to visit when the rice is about to be harvested. Due to located on the high altitude the average temperature is cooler than other parts of the Bali. And you will get heavy rainfall from December to March.
How to get there: 85 KM from Ngurah Rai International Airport (2 and half hour), 79 KM from Kuta to the south (2 hour and 15 minutes), 65 KM from the Ubud (2 hour), 35 KM from Singaraja to the north (1 hour).
Tourist Attractions: Due to located on high altitude witness one of the best sunrise and sunset, trekking around the region, walking through the village, walking up in the middle of rice fields during morning and watching villagers harvesting the rice in front of your room gives you an incredible experience.
Click a Selfie in Ubud Monkey Forest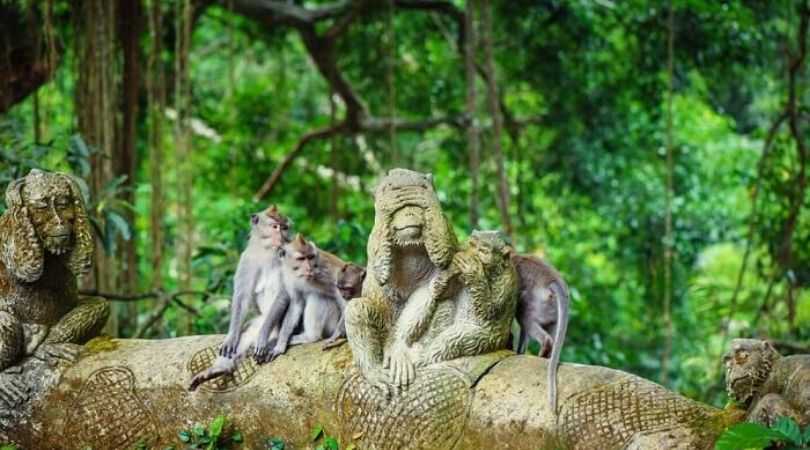 Apart from mountains, waterfalls, beaches, and forests, there is a place where you will see these naughty monkeys swinging from one tree to another. Ubud monkey forest is officially known as Sacred Monkey Forest Sanctuary. It is a nature reserve and Hindu temple. The complete region is surrounded by the temple walls and considered sacred.
Having more than 700 monkeys, 186 species of trees in 12.5 hectares of forest where you will get fresh air and a selfie with a monkey. While playing with them be careful because they can snatch your phone or bag.
Quick Info:
Where: Ji. Monkey Forest, Ubud, Kabupaten Gianyar, Bali 80571
Timing: Open Daily from 8:30 AM to 6 PM
Entrance Fees: For adult IDR 80,000 ($5.87 or 417 INR) and for child 60,000 ($4.40 or 312 INR)
How to reach: If you're staying in Ubud then you can easily reach there by walk or rent a car. Its not hard to find it because it is very famous tourist spot in Bali, 10000+ visitor visit it every day. From Kuta is around 32 KM and from Nusa Dua around 37 KM.
Tips:
Be careful about your valuable things like sunglasses, necklaces, earrings, phone etc. These items attract monkey and they will take it from you.
Always be gentle with a monkey or other animals. Don't yell or hit them, if you do this they can attack you.
Supervise your kids before entering the forest.
Don't smoke.
Don't enter their territory.
Don't stare into the eyes of animals for a long time.
Bali Swing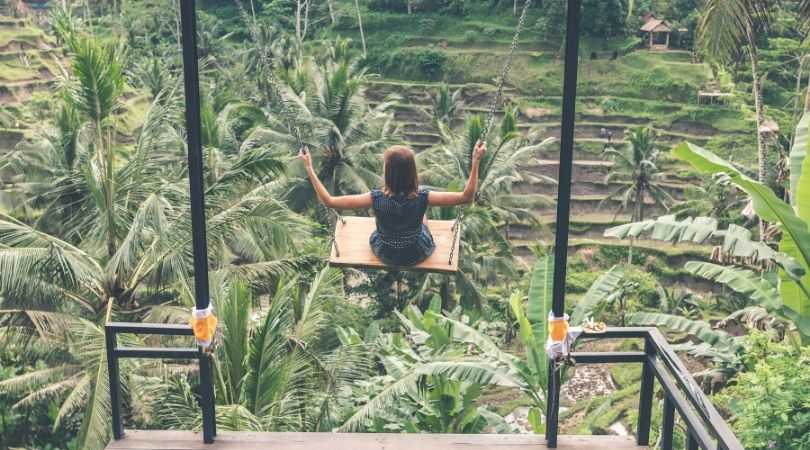 Bali Swing is one of the most popular swings in the world. It is one of the activities that you don't want to miss in Bali. Go there and get a thrilling experience, unforgettable feeling, amazing picturise views and adrenaline rush. Get a swing on the lush green forest, cliffs, rice fields, waterfall, river valley and other awesome spots.
Bali swing includes various swings like 10M, 15M, 70M above the ground. Apart from the swing, you'll also get a hanging nest, sky bed, butterfly garden, helicopter ride, heart-shaped rock and jungle boat.
Quick Info:
Address: Located 13 KM (30 Min) away from Ubud, Bali swing is easily accessible by car, scooter. Jl. Dewi Saraswati No.7, Bongkasa Pertiwi, Kec. Abiansemal, Kabupaten Badung, Bali 80352
Timing: 8 AM to 5 PM (until last entry)
For more, you can check this: Bali Swing
Other popular swings in Bali: Wanagiri Hidden Hills Swing, Ubud Swing, Uma Pakel Swing, Tegalalang Rice Terrace Swing, Love at BAS DE ATAYANA swing, Sidemen Bali Swing etc.
Suggested Tour: Ubud: Jungle Swing Private Tour
Witness Wildlife in Bali Zoo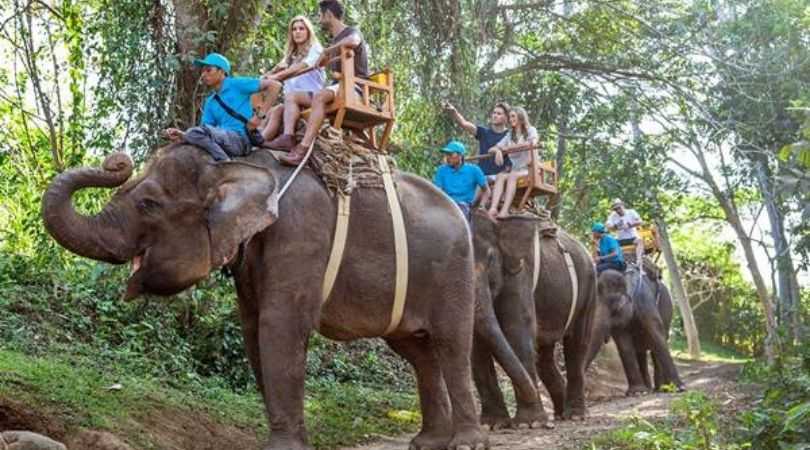 Bali is always a family-friendly destination from sports activity to jungle treks everything is there to entertain you and your kids. But if you love that cute, wild and naughty animal then one place in Bali is perfect for you – Bali Zoo, Gianyar.
Spread more than 3.5 hectares, the Bali Zoo allows you to witness the wildlife of animals more than 70 species and 500 Indonesian endemic animals include free-roaming deer, Africans Lion, Saltwater Crocodile, Gharial Crocodile, Wild Boar and exotic species of Birds like Moluccan Cockatoo, Bali Myna etc.
Quick info:
Where: 20 minutes (12KM) away from the Ubud, the Bali zoo is located in the Gianyar regency of Bali. Singapadu, Sukawati, Gianyar, Bali
Timing: 9 AM to 5 PM
Tourist Attractions: Feeding animals, a selfie with Orangutans, take a bath with elephants, Pony ride, Night show and many more.
Eat Like Local
Balinese food is something popular all over the world. Many tourists come here especially for food because Indonesian dishes are very tasty and affordable. Balinese culture is a very spacious and rounded one, expressed in every part of life in food as well. Their food is a part of the tradition, some of them are unique and old as the culture itself. And don't forget to taste roadside dishes.
Surfing in Bali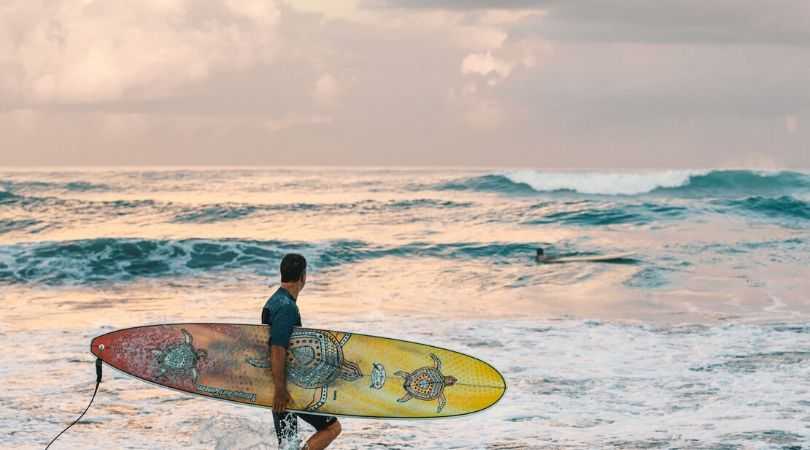 Bali is also known as Surfer Paradise since 1930 for some good reason like low-cost living, warm water, tropical vibes and pumping surf breaks makes a perfect trip for surfer lover. The Island of God truly a magical place for travelers and surfers. The list of famous surf sport and also a vast range of world-class right-hand reef breaks attracts millions of visitors.
Quick Info:
Best time to visit: All month in a year is the best time for surfing in Bali but July is rated as the best time. June to Sept is the most crowded because of the dry season. During the dry season, you'll get offshore winds.
Wet Season: November to March
Dry Season: May to September
West Coast surf season: May to September when you'll get offshore winds which makes surfing better.
East Coast surf season: November to early March, good for the experienced surfer.
Best Surf Spots in Bali: Seminyak beach, Karang beach, Mertasari Beach, Junggutbatu beach, Crystal bay beach, Kedungu beach, Kuta beach, Yeh Gangga beach, Keating beach for more you can check this Bali Surf Spots
Tanah Lot Hindu Temple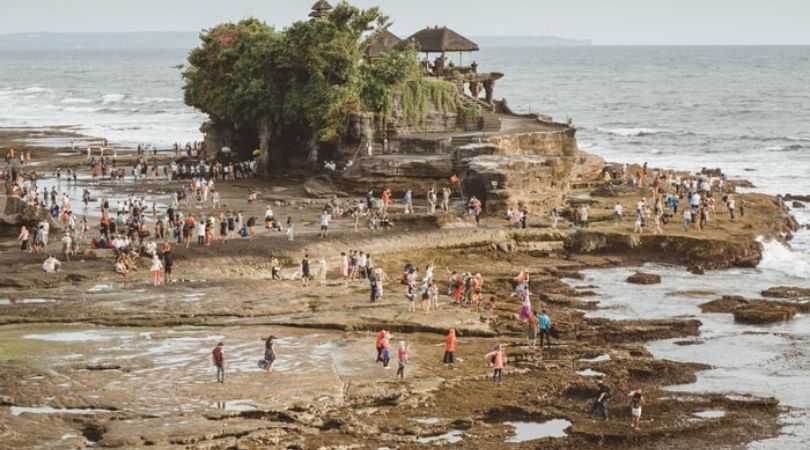 Tanah means Land and Lot means sea because it situated on the rock in the sea so the people call it Tanah Lot.
Tanah Lot Temple is one of the Iconic places in Bali. In between adventure, romance Tanah Lot Temple allows you to visit the home of God. Situated on the 3 acres size rock, facing wide open ocean it is a perfect pilgrimage site in Bali.
It is one of the seven ocean temples on the Coast of Bali that contained Balinese Mythology. So if you want to know the culture of Bali then you shouldn't miss this place.
Quick Info:
How to Get there: Tanah Lot is easily accessible because it is one of the major tourist attractions in Bali. It is 22 KM away from Kuta and 32 KM away from the Ubud. Either you can hire a scooter or rent a car.
Tourist Attraction: Many people come here to see an amazing sunset so you should come early to get the best spot to watch.
Suggested Tour: Bali: Tanah Lot Temple Guided Sunset Tour
Fun at beach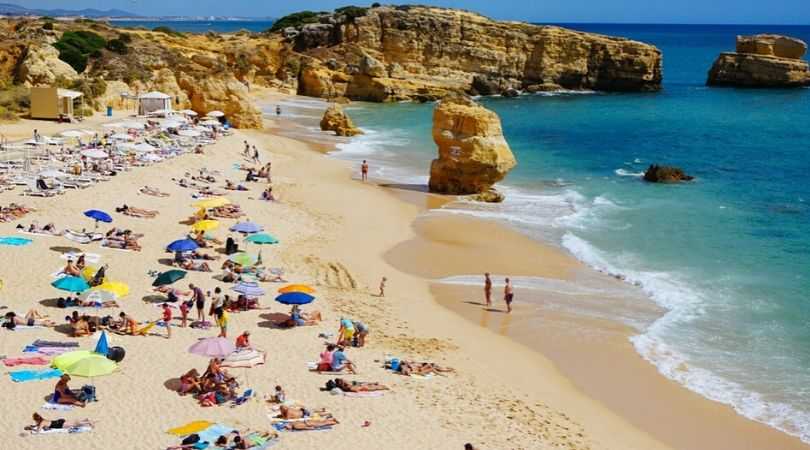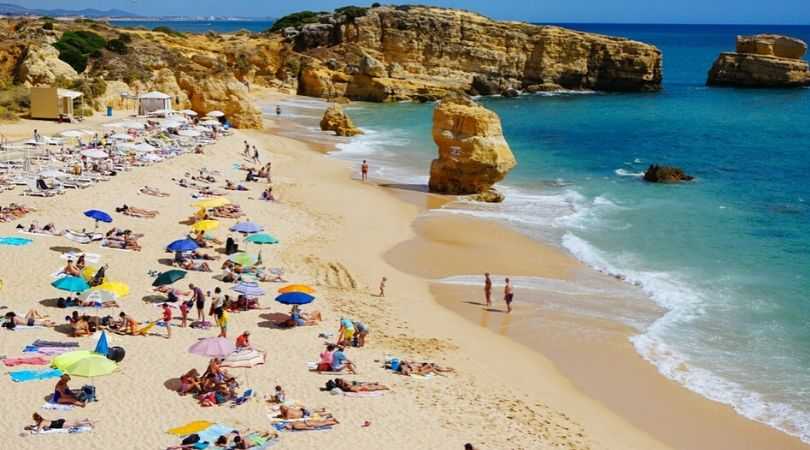 If you're planning for a beach trip than the Island of God is a perfect destination for you. Here you will find some of the world-famous beaches like Kuta beach, Kelingking, Lovina, Canggu, Seminyak, Nusa Dua, Echo, Thomas, Crystal Bay beach and many more.
Clear Crystal warm water, tropical sunshine, salty swims, adventurous water sports make your trip memorable.
Visit Ulun Danu Temple – Floating Temple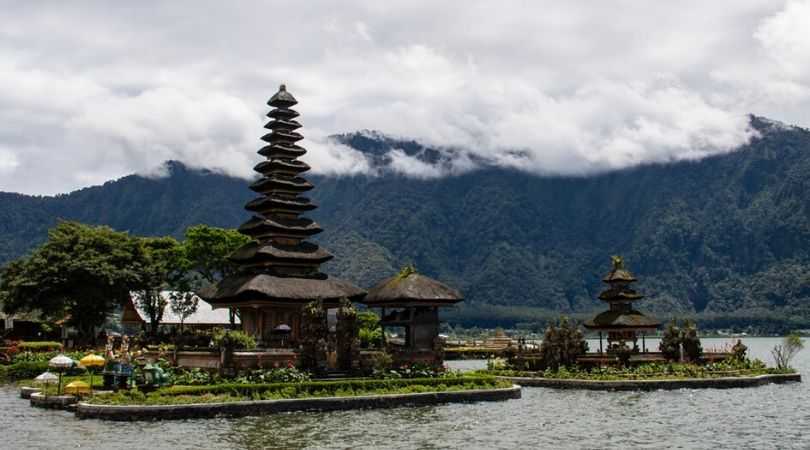 This amazing temple located in the middle of Bali, 1200 meters above sea level in Lake Beratan. It looks like a floating temple on the lake and that is the main reason behind its popularity.
Built-in 17th-century Ulun Danu temple is dedicated to the Hindu Gods Bharma, Vishnu and Mahesh (Shiva) as well as the goddess of Lake Devi Danu.
The encircling of the mountain make this place more dreamy, charismatic and perfect spot for tourist. And don't forget to check all four sacred buildings to devote Hindu gods Bharma, Vishnu and Shiva. History, picturesque location and Balinese architecture make this place more popular.
Suggested Tour: Bali: UNESCO World Heritage Sites Small Group Tour
Quick Info:
How to get there: This place is easily accessible through roads. It takes 1 hour 15 minutes (44 KM) from Ubud and 58 KM away from Kuta. For easy access you can rent a driver or car.
Cost to visit: 50,000 IDR (3.3USD) entrance fee for adult and 25,000 IDR (1.6 USD) for child.
Best time to visit: During the afternoon from 9 AM to 2 PM to avoid fog and get scenic beauty of Pura Ulun Danu temple. And Sunrise & sunset is best for taking amazing pictures.
Things to do: Take a walking tour and explore the beauty of this place. And you can do fishing.
Mount Batur: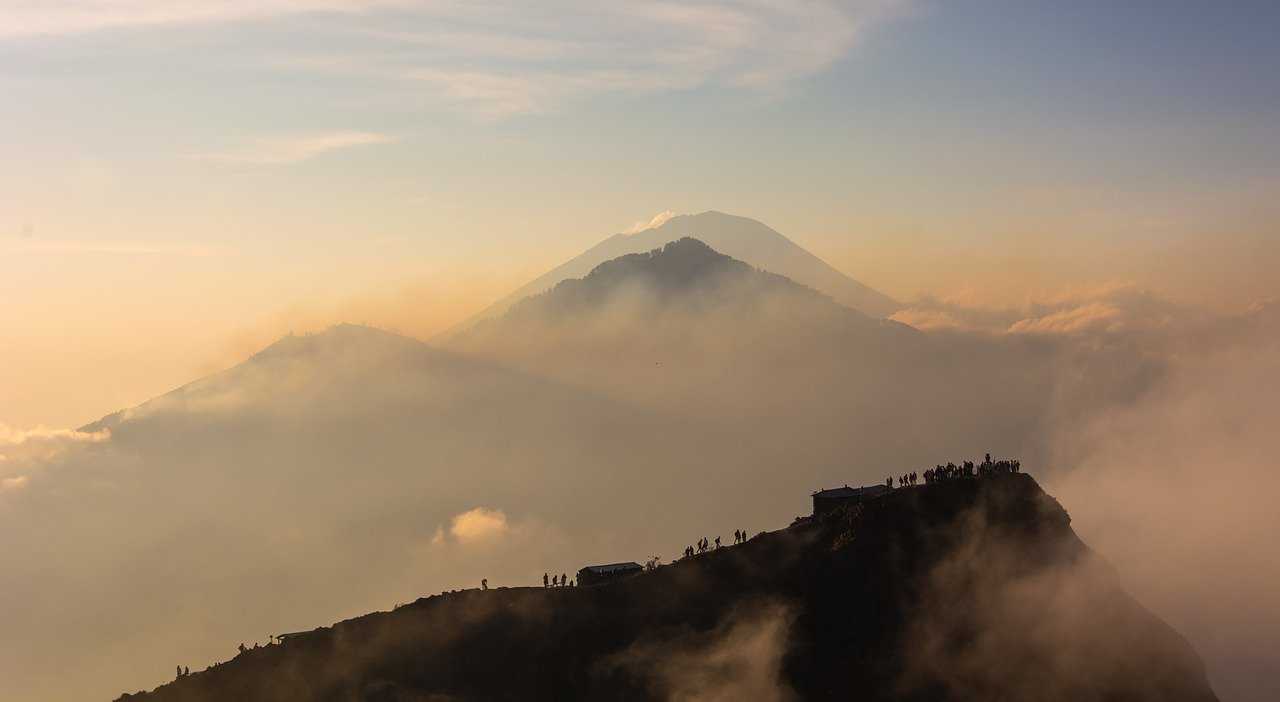 Located 17,000 meters above sea level in north-east of Bali along with six ancient villages, Mount Batur is one of the most famous active volcanoes in Bali. If you love adventure then you need to heads to Mount Batur. Every day hundreds of tourists take a tour to climb at the top of it (starts from 4 AM) to watch the spectacular sunrise over the volcano.
It is one of the easiest treks in the Bali usually takes 2 to 3 hours if you're a beginner and want to say you trekked up to the mountain then this is the perfect spot. Apart from the sunrise here, you will get scenic views of natural beauty.
Quick Info:
How to get there: Being an international tourist attraction you can easily get there. The fastest way is taking the bus from Ubud to Kintamani and the cheapest way is taking minibus.
Best time to visit: May to July is the best time to visit when the weather becomes dry. Apart from it as long as it's not raining the sight will be stunning.
Things to do: Take sunrise hiking tour, take Kintamani trip, ATV ride for sightseeing, Cycle tour to explore its scenic beauty.
Ubud art and Culture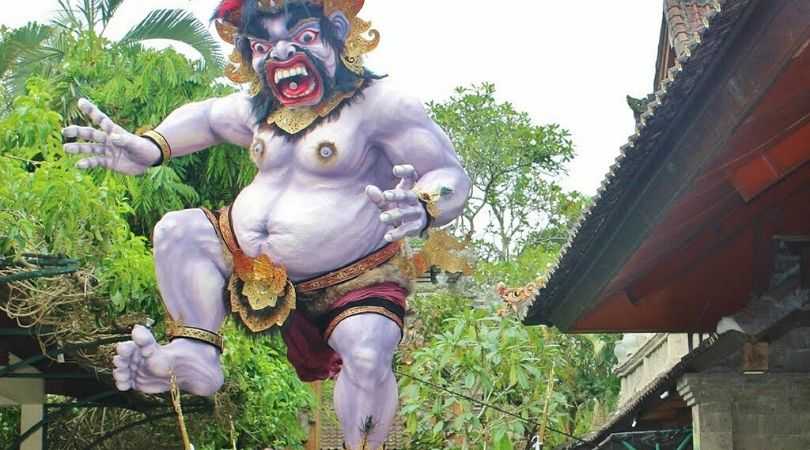 Ubud is where Balinese art and culture were born so if you want to experience Balinese Art and Culture then you need to heads to Ubud. This place is filled up with art galleries like Neka Art Museum, Agung Rai Museum and gorgeous rice fields allow you to witness the beauty of nature. You can also find dedicated galleries for jewelry, sculpture and ceramics.
Ubud Monkey forest is another popular tourist attraction of Ubud. For art shoppers, Ubud art market is a perfect spot with paintings, jewelry, sarongs, carving, etc.
Suggested Tour: Best of Ubud: Waterfall, Rice Terraces & Monkey Forest
Quick Info:
How to reach: Ubud is located in the middle of Bali. There is no international airport in Ubud so you have to take a flight to Denpasar Airport in Bali. From there you can rent a taxi or car to reach Ubud. Denpasar is 37 KM away from Ubud.
Best time to visit: July to September as the weather is dry, sunny and cold. But traffic in Ubud could be hectic so try to out early in the morning or late afternoon and evening.
Tourist attractions in Ubud: Ubud monkey forest, Tegalalang rice fields, Ubud art market, temples, royal palace and museum.
Visit Uluwatu Temple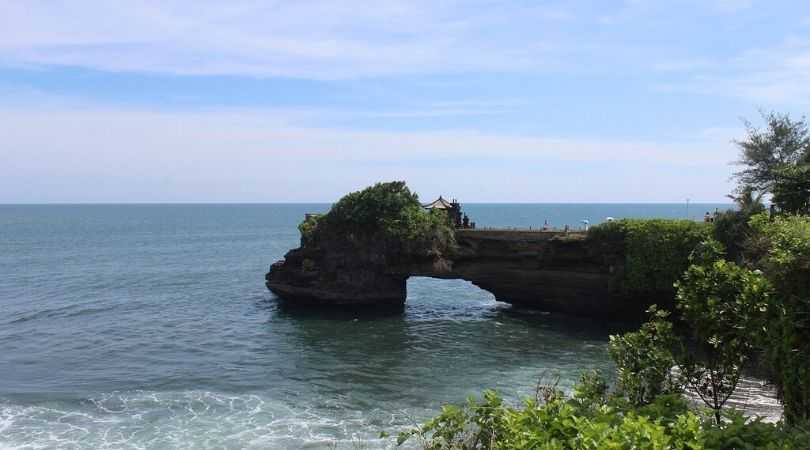 Arguably, the Uluwatu temple is one of the most famous tourist attractions in Bali. Standing on top of a cliff approximately 70 M above the sea level, Uluwatu temple is one of Bali's nine key directional temples. Uluwatu's name is a frame from two words Ulu means Land End and Watu means rock.
It is believed that this temple protects Bali from evil spirits while monkeys are thought to guard the temple from bad energy. Also, this temple is famous for its versatile shows like famous Balinese dance.
Ulu Watu exciting shorelines attract surfers from all over the world and hotels, restaurants overlooking the Indian ocean provide a spectacular view.
Quick Info:
How to reach: Located at the south-western tip of Bukit in Bali. Approx 20 KM away from Denpasar airport and 21 KM away from Kuta Region. Either you can take a taxi or Perama buses that help in taking travelers to different parts of Bali.
Best time to Visit: Just before sunset because a Kecak dance is performed every day which pleasant to watch.
Cost: 30,000 IDR (INR 142) entry fees for adults and 15,000 IDR (INR 71) for children.
Things to do: Especially Ulu Watu known for surfing, take a scooter tour to explore its nearby beauty, watch beautiful sunset and Kecak dance.
Suggested Tour: Bali Sunset: Uluwatu Temple, Kecak Dance and Jimbaran Bay
Enjoy Nightlife of Seminyak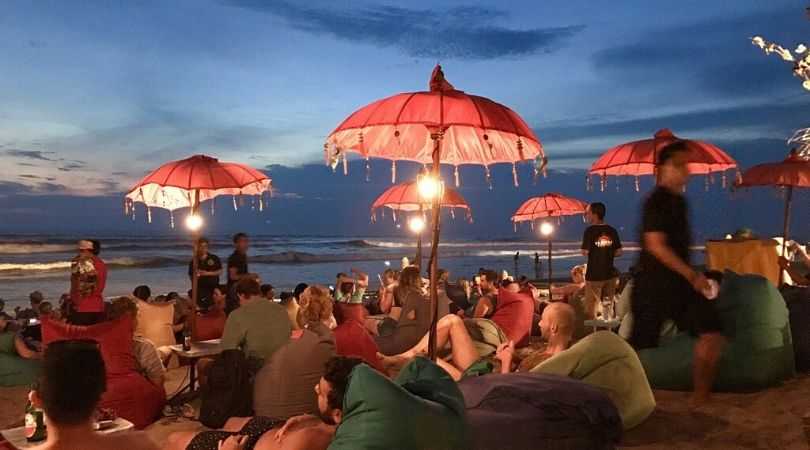 Seminyak is one of the most sophisticated and upscale resort area in Bali to spend holidays. Or you can say the less famous brother of Kuta. Here you will get beautiful beaches, delicious food, chilled out vibes and lots of family-friendly things to enjoy.
This place is filled up with lots of international shopping spots, stunning beach club and world-class restaurants.
Don't go without enjoying the amazing nightlife on the beach club where you can enjoy your drink with feet on the sand.
Seminyak Beach is the major tourist attraction of the Seminyak region which is also known as the Spa and Boutique capital of Bali.
Quick Info:
How to reach: Located 21 Min away from the Bali Ngurah Rai international airport from there you can rent a driver to reach Seminyak. And 5.4 KM away from Kuta Region.
Best time to visit: From April to October, during the dry season when little rain, low humidity and sunny days.
Things to do: Enjoy in a beach club, do shopping at Seminyak Square and Seminyak Village, best for surfing, relaxing and sunbathing and for eating delicious food.
Where to Stay? Best Hotels in Seminyak

(Guaranteed Discounts) 
Where to stay in Bali for Sightseeing:
Ubud:
Best for sightseeing, outdoor activities, art & culture, spiritual visit and lots of family-friendly activities.
Kuta and Seminyak:
Perfect for nightlife, surfing, delicious food, restaurants, beach resort and romantic couples.
Best for Honeymoon:
Hanging Gardens in Ubud, Villas in Uluwatu, Nandini Jungle Resort and Spa, The Lovina Bali resort, The Kayon Resort Ubud by Pramana, The Mulia in Nusa Dua and for more click here>>>>>
Budget Hotels in Bali:
Good staff, excelent service, easy walking distance from famous tourist attraction of Ubud – Book your stay Now (Guaranteed Discounts) 
So go there and enjoy every bit of Bali. If you have visited Bali then share your experience with us. Cheers until next post 🙂
Frequently Asked Questions about Bali?