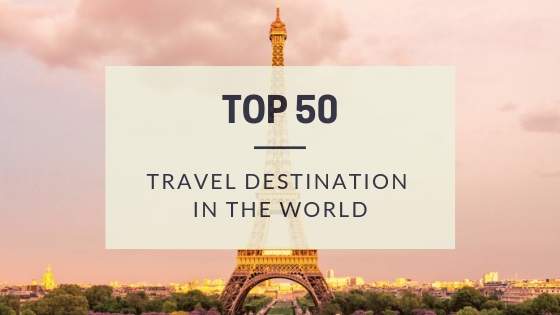 Top 50 Travel Destinations in the World (2021)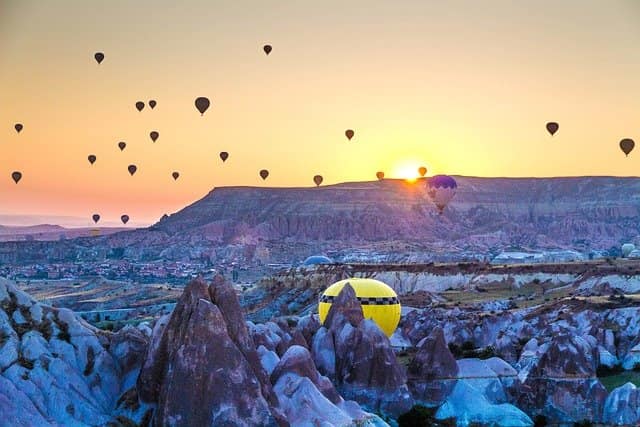 Editor Note: This post was originally published on  14 July 2020 and Updated on 1 December 2020 to make it more comprehensive & up to date.
Traveling is a life-changing experience and travelers when they get a list of places to be viewed is like a precious gift.  Trying to make this informative, we have compiled the list of 50 best places to visit for travel enthusiasts. These are inspirations from various platforms and most of which are World Tourism Ranking while others for their scenic beauty that has been captured so well. 
Traveling is like a therapy and for those who haven't experienced the charm, this list would be very useful. A gradual beginning would lead you to ticking the last place on the list and you will be stimulated to look for another destination. That is the impact traveling has on the mind and the heart. Before we stream into the advantages of traveling, look at the list below and find out yourself:
Best Vacation Spots in the World – Month Wise
| | |
| --- | --- |
| Best Places to Visit in January | Maldives, Bali, New York, Bangkok, Mount Fuji, Sydney, Rovaniemi |
| Best Places to Visit in February | Bangkok, Mount Fuji, Sydney, Swiss Alps |
| Best Vacation Spots in March | Los Angeles, London, Bangkok, Budapest, Istanbul, Luberon France |
| Best places to travel in April | Los Angeles, Bora Bora, London, Luzern, Budapest, Istanbul, Luberon France |
| Best Travel Destinations in May | Los Angeles, Luzern, Bryce Canyon Bryce, Budapest, Istanbul, Bora Bora |
| Best Places to Visit in June | Paris, Machu Picchu, Cappadocia, Great Barrier Reef, Milford Sound, Luzern, Bali, Bryce Canyon Bryce, Valley of Flower Trek, Lausanne, Bora Bora |
| July – Best Places to Visit in the World | Machu Picchu, Paris, Great Barrier Reef, Luzern, Bali, Bryce Canyon Bryce,Valley of Flower Trek, Lausanne, Bora Bora |
| Best Places to Visit in August | Paris, Machu Picchu, Great Barrier Reef, Milford Sound, Luzern, Bali, Bryce Canyon Bryce, Valley of Flower Trek, Lausanne, Bora Bora |
| Top Vacation Spots in September | Los Angeles, Paris, Machu Picchu, Cappadocia, Great Barrier Reef, Cinque Terre, Luzern, Budapest, Valley of Flower Trek, Lausanne |
| 8 Best Places to Visit in October | Los Angeles, Paris, London , cappadocia, Cinque Terre, Budapest, Istanbul, Luberon France |
| Best Places to Visit in November | |
| Best Places to Visit in December | Bangkok, Mount Fuji, Sydney, Norway, Rovaniemi, Phuket, California |
Best Year Around Destinations – Guanajuato, Bangkok, Budapest, San Diego – California, Portugal, Sao Paulo and Rio de Janeiro – Brazil, Marseille – France, Honolulu – Hawaii, Sydney – Australia
Looking for Stay? Click here and get the best hotels according to your need:
BOOK NOW>>
So here you go…
Top 50 Travel Destinations in the World
1. Paris, France – Most Visited City in the World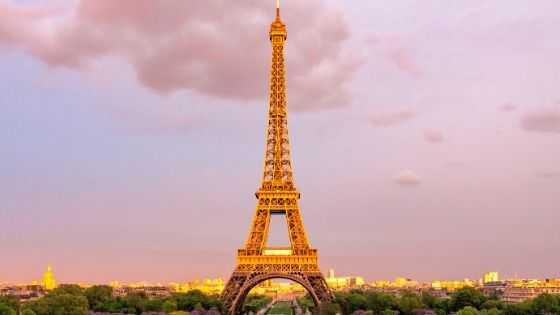 A whopping 89.4 million tourists visiting  France each year is not in vain. It certainly has a reason and Paris is perhaps one BIG reason.  It's almost impossible to not fall in love with this city. It is full of history, beauty, and love. The city exudes culture, class, style and sophistication above all.
Watch the Eiffel Tower and become a poet or photographer instantly as you naturally draw inspiration from these and like of these in Paris. Be in awe when you observe the massive Notre Dame Cathedral, the Louvre Museum and the list is endless.
Best place to visit in Paris:
Eiffel Tower

Notre Dame Cathedral

Louvre Museum

Montmartre – Wall of Love

Moulin Rouge

Tuileries Garden
Best Luxury Hotels in Paris, Book Now!
2. New York, United States – The city which Never Sleeps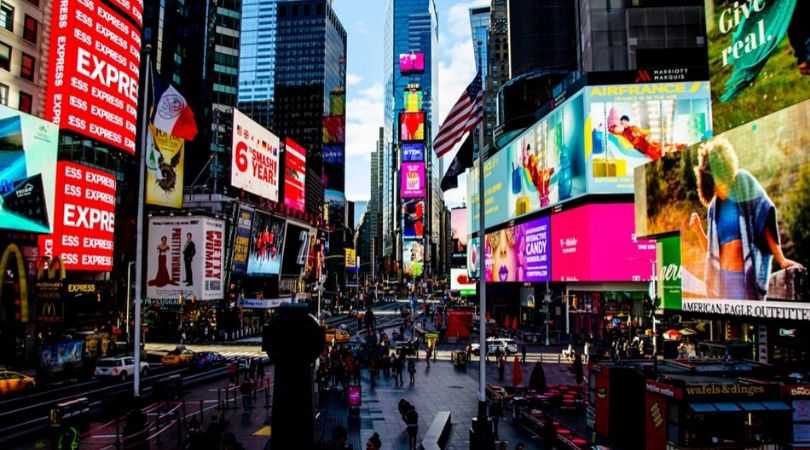 A city that forever awakens and observes an influx of people throughout the year, you will be thoroughly awed by the skyscrapers in the city. These skyscrapers are built for a reason, and they restore incredible art galleries, and museums, some amazing contemporary cuisine restaurants, and a catalog of things.
New York is one city that is bestowed by its designers with an infrastructure to please one and all. No traveler has been disappointed ever while visiting New York. Here you can feel the synergy between urban and natural areas and how the greens have been retained irrespective of major developments in the city.  
Top-Rated Tourist Attractions in New York City:
Statue of Liberty

Ellis Island, 

Central Park

Little Italy and Chinatown

Brooklyn Bridge

Metropolitan Museum of Art

Grand Central Terminal

Financial District

9/11 Memorial

Broadway Show
Interesting Fact:
More than 60 million people visit this city every year. 
3. Los Angeles – Hollywood Sign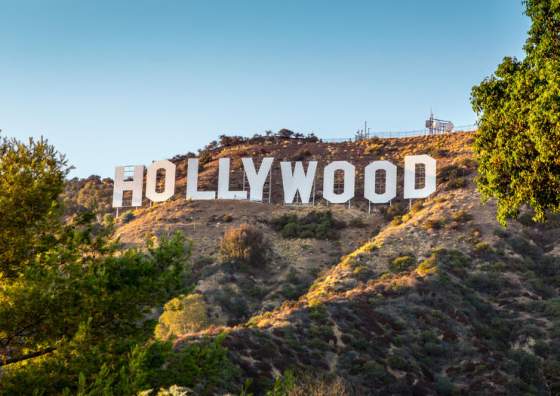 Fondly referred to as LA by all the Americans, it is the 2nd largest city in the US and one of the best vacation spots in the world. The glamour has its roots in this city that is full of movie stars, musicians, wannabe actors and of course a lot of casinos, restaurants and pubs for the youthful crowd.
The main tourist attraction in LA is the Hollywood sign which was started as Hollywood land in 1923 and rebuilt in 1978 to mark the Iconic industry that makes LA a company town. 
Best places to visit LA:
Universal Studio Hollywood

Griffith Park

Griffith Observatory

Disneyland resort

The Getty Center

Petersen Automotive Museum

Santa Monica

Venice Beach
4. Machu Picchu, Peru – The Sun Gate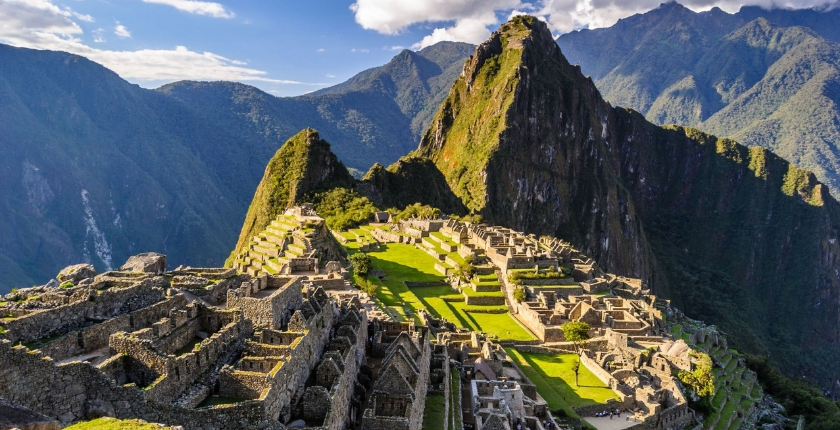 Huayna Picchu is a mountain in Peru, rising over Machu Picchu, the so-called lost city of Incas. The place is popular among tourists as the sunrise from the Sun Gate is simply spectacular. The hills here proffer one of the most marvelous views of the main square of Machu Picchu, with the sun in the backdrop.
The setting sun each day is something to look forward to with the hues it spreads. This place is widely rated as one of the world's greatest ancient archaeological sites.
The interesting fact about Picchu is that only 400 people are allowed to climb the hills in a day.
Check out: Top 17 Family Holiday Destinations
Top-Rated Tourist Attractions in Machu Picchu:
Huayna Picchu

Inti Punku

Winay Wayna

Temple of the moon

Puyupatamrca

Llaqtapata, Putucusi

Los Jardine de Mandor

Sayacmarca
5. Bora Bora, Tahiti South Pacific Australia, New Zealand
Amazing wildlife, oceanic adventure, and wining & dining at these places often come together. With all these places close to each other, you can visit them together. When in Australia, New Zealand and Bora Bora island can be planned with the help of a tour planner.
Tahiti ranks as the best island in the world, the best honeymoon destination in the world, the best place to visit in Australia and The Pacific. New Zealand is famous for perfect weather with rainforests and glaciers. And if you are missing waters, you will find that in abundance in Australia with a shoreline of 50,000 km.  
Hotels in Bora Bora, Book Your Stay Now!
Best vacation spots in Bora Bora:
The island of love Moorea

The romantic island Bora Bora

The most photographed isle in the South Pacific Motu Tapu

Fautua Waterfall 

Matira Beach

Coral Gardens

Bora Bora Boat Tours

Mount Otemanu
Check out: 25 Best Beaches in the World
Best time to visit Bora Bora?
Anytime is a good time to visit Bora Bora because the weather is warm year-round. May to October are months when the island receives a lot of tourists when the rain showers are isolated. 
Interesting fact:
Initially, the Tahitian language doesn't have any letter "B", it was "Pora Pora" instead of "Bora Bora". Pora Pora means "the firstborn". And then the English letter settled here and people began pronouncing it as Bora Bora. 
Back To Top
6. London, United Kingdom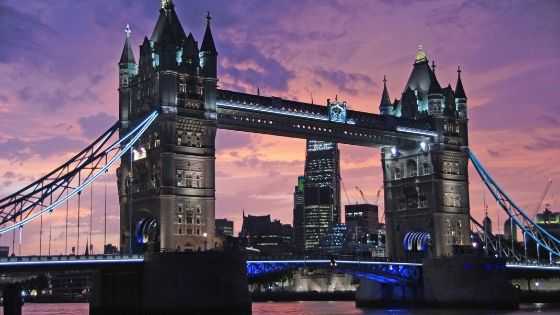 London is one of the biggest and most populated cities in the world and that makes its the best place to visit in the world. London is a fashion hub and cultural capital. Visitors come here to enjoy its royalty, pubs, theater, museum and the amazing landscape it offers.
Around 17 million people visit this beautiful city every year. London has a large cultural diversity and people from many origins live and visit London. 
Best places to see in London:
The London Tower

Tower Bridge

The British Museum

Big Ben and Parliament

National Gallery

The Victoria and Albert Museum

Churchill's War Rooms

Hyde Park

Covent Garden
7. Cappadocia, Turkey – Most Magical Place on Earth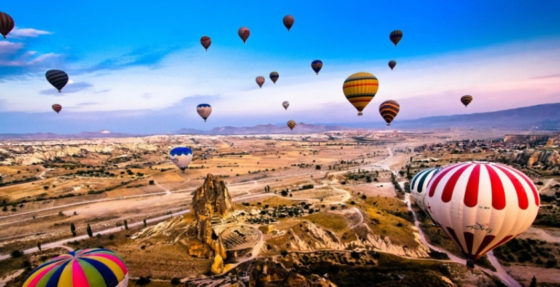 Magic can only be seen and seeing is believing. This amazing place in Turkey offers a breathtaking view that words would fall short when we begin to explain it. Coming to Cappadocia's you realize that everything done by nature has its own beauty.
The volcanic eruptions are also shaped magically into a beauty making humans realize their worth in front of nature.  According to the World Tourism Ranking, 45 Million people visit Turkey each year, and from that about 2 Million come to visit Cappadocia. 
Best places to visit in Cappadocia:
Goreme open-air Museum

Goreme

Hot-air Ballooning

Zelve open-air Museum

Derinkuyu underground city

Red and rose valley

Cavusin, Soganil
8. Bangkok, Thailand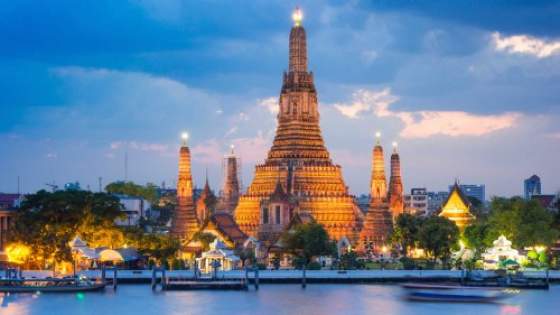 Glitterati and vibrant is how Bangkok can be described. With lots of floating markets and perfect nightlife, you are about to have the time of your life at this amazing place. With ladyboys and temples, the place is a unique blend of urban spiritual life. People here are followers of Buddha and the temples are divine.
Almost all the buildings and structures reflect the Chinese origin of this place. You are in for a lot of vigor in Bangkok with not just nightlife, but also some wonderful shopping. 
HANDPICKED RELATED CONTENT:
Major Tourist Attractions in Bangkok:
The Grand Palace

Wat Pho 

Asiatique the Riverfront

Chinatown, Khao San Road

Chatuchak Weekend Market

Chao Phraya River

Bangkok National Museum
9. Great Barrier Reef, Australia – Great Natural Wonder
One of the most remarkable Australian natural gifts is the Great Barrier Reef. The hallmark of this place is 'lavish' and 'beauty'. So if you want to see this grandeur of nature in Australia, you need to spend money and come and stay at the most luxurious places the Reef has to offer. is blessed with the breathtaking beauty of the world's largest coral reef.
The reef contains an abundance of marine life and comprises over 3000 individual reef systems and coral cays and hundreds of picturesque tropical islands. It also boasts of some of the world's most beautiful sun-soaked, golden beaches. Because of its natural beauty, the Great Barrier Reef has become one of the world's best travel destinations.
Check out: Most Beautiful Beaches of Australia
Best time to visit the Great Barrier Reef?
The best time to visit the Great Barrier Reef is between June to October. During this time you get to view the clear water allowing you to take that deep dive into it. 
Best places to visit in the Great Barrier Reef:
Whitehaven beach 

Heart reef

Yongala Shipwreck

Mon Repos

Lady Elliot Island

Milin Reef

Opal Reef
10. Guanajuato – The most Beautiful City of Mexico
A city in central Mexico, Guanajuato is known for its history of silver mining and colonial architecture. The houses in the city are very attractively painted with the most bright colors available.
These sights will be a treat for your eyes when you see fuchsia pink mingling with pillar box red, saffron yellow, baby blue, and lime green and lots more. Because of its picture-perfect beauty, the city is visited by more than 28 million people each year. 
Major Tourist Attractions in Guanajuato:
Guanajuato underground tunnels

The Basilica of Our Lady

Guanajuato old town

Mummy Museum

Pipila Monument

The Alley of the Kiss

La Valenciana Church
11. Cinque Terre, Italy – Comprise the five small coastal villages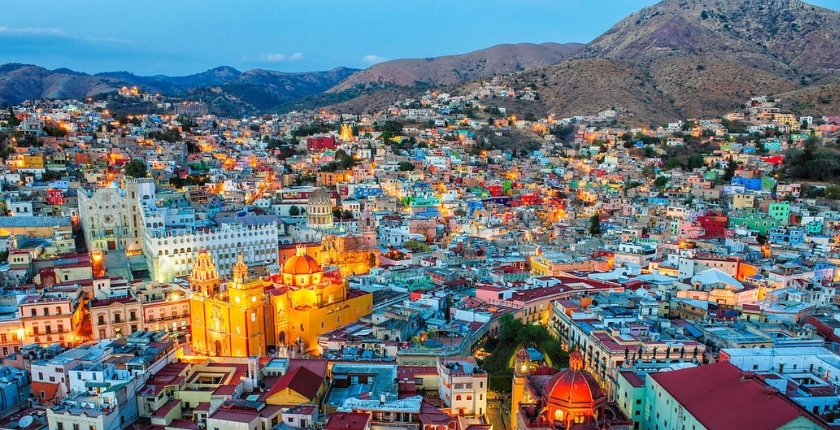 Cinque Terre means five lands comprising the five villages of Riomaggiore, Manarola, Vernazza, Monterosso and Corniglia, those are located in Italy's northwestern coastal region of Liguria. All these five villages are linked with a hiking trail called Sentiero Azzurro cliffside.
The vibrant hues of the houses are its benchmark and explain the beauty of this place. Also, if you are a foodie and love seafood, you will be exhilarated with the choice you are about to get here. Happy exploring great food! 
Best Hotels to Stay in Cinque Terre!
Top things you should not miss in Cinque Terre:
Ramble around Cinque Terre

Views of Santuario di Nostra Signora di Montenero

Explore Portovenere

Best sunset spot in Cinque Terre

Cinque Terre National Park

Via Fegina
12. Agra, India – Taj Mahal
An immense mausoleum of white marble, built in Agra by Mughal emperor Shah Jahan in memory of his wife Mumtaz, the monument is breathtakingly beautiful. The tranquility of white is universally spread over the Taj. It is one of the masterpieces of world heritage and also one of the best travel destinations in the world.
Standing on the banks of the Yamuna River, Agra it is one of the best tourist attractions in the world. With the most beautiful hotels and places to stay, you will be charmed with the hospitality the accommodations will have to offer you.
If you have a strong palette, do try the street food in Agra as it is famous for some 'Indian Chats'. There are more monuments and gardens near the Taj Mahal that are equally beautiful and worth a visit.
Love Taj Mahal Check out Taj Mahal Travel Guide
Major tourist attractions near Taj Mahal:
Agra Fort

Mehtab Bagh

Jama Masjid

Wildlife SOS

Fatehpur Sikri

Shopping in Agra
Best Hotels to Stay Near Taj Mahal!
13. Milford Sound, New Zealand – Explore the 8th Wonder of the World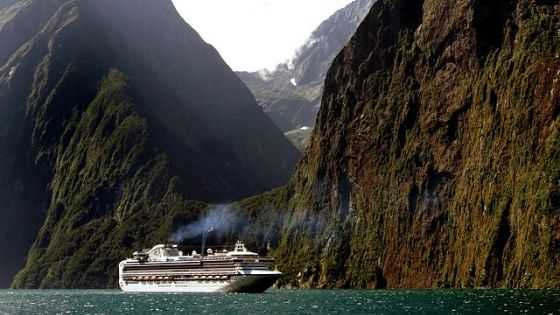 Formed by glaciers during the Ice Age, the scene around Milford Sound still bears proof of its creation as an epic landscape: Cliffs rise from fjords crowned by mountains and waterfalls.
After the experience, the water from the surface go underneath to visit the main coasting, submerged observatory in New Zealand, Milford Discovery Center and Underwater Observatory. You can go more than 30 feet somewhere down in the water and get 30 deg of the submerged condition.
Check out: Top 25 Hill Stations in the World
Best time to visit Milford Sound:
The best time to visit Milford Sound is during winter. November is the peak season when the sound hosts more than two thousand people per day. April/May and September/October are less crowded.
Best Vacation Spot in Milford Sound, New Zealand:
Milford Sound Underwater

Mitre Peak

Harrison Cove

Milford Sound Lodge

Anita Bay 

Bowen Falls

Go Orange Cruise

Milford Track
14. Mount Fuji, Japan – Perfect place for Adventure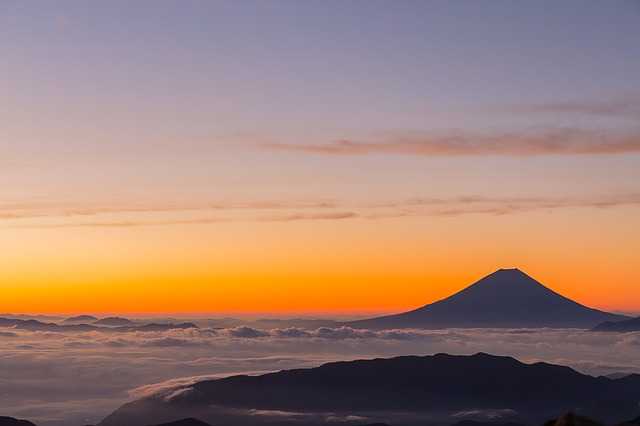 Mount Fuji is a beautiful collection of the highest and most beautiful mountain in the world. You can easily compare this to a book full of poetries and each one has its own meaning and warmth.  Mount Fuji is the highest peak in the Fuji volcanic chain in central Japan. Every year more than a million people visit this beautiful wonder of nature.
Where is the best view of Mount Fuji?
Here are some of the best views of Mount Fuji: Lake Kawaguchi, Lake Motosuko, Lake Sai, Mount Takao, Kamakura, Bunkyo Bikku Center and many more…
Best places to visit in Mount Fuji:
Fuji 5th Station

Lake Kawaguchiko

Gotemba Premium Outlet

Oshino Hakkai Springs

Shiraito Falls 

Lake Motosuko

Snow Town Yeti
15. Blue Lake Luzern, Switzerland 
Lucerne, a city in Central Switzerland, without a doubt, justifies the claim of the most lovely city in Switzerland and also the most beautiful vacation spots in the world.
Every year more than 9 million tourists witness this beautiful place. It is a paradise for newlyweds and you will often observe couples there.
Moreover, the blue waters in the city and the greens together synergize into making this one of the most visited places in Switzerland. Lucerne is famous for its postcard views and lovely weather. 
Major Tourist Attractions in Lucerne:
Old Town, Lucerne

Mount Pilatus

Chapel Bridge

Mount Rigi

Lake Lucerne

Natur-Museum Lucerne

Lion Monument

Spreuer Bridge

Swiss Museum of Transport
Hotels in Luzern, Booke Your Hotel Now!
16. Great Pyramid of Giza, Egypt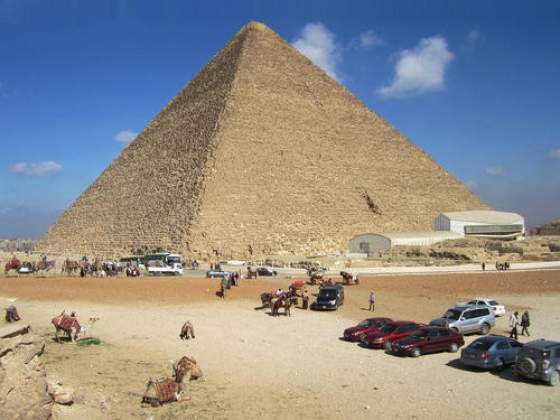 More than 3000-year-old, the 7th wonder of the ancient world, the Great Pyramid of Giza is 479 feet tall from a 754 sq feet base. It is still a mystery for the scientists who are trying to figure out how the ancient Egyptians moved, carved and erected the block which weighed about 60 tons.
The historical site is absolute of interest to More than 35 million people visiting these wonders of the world.
Best places to visit near the Great Pyramid of Giza:
Solar Boat Museum

Western Cemetery

Pyramid of Chephren

Sphinx

Egyptian Museum

Egypt Papyrus Museum

Sound and Light Show of Giza Pyramid
17. San Francisco, California – The Golden City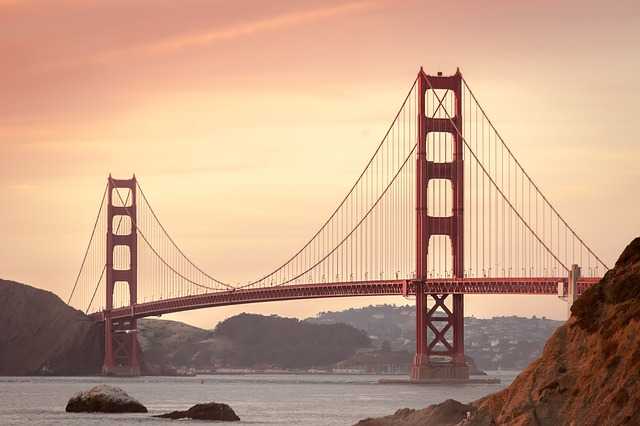 San Francisco is the cultural, commercial and financial center of Northern California. Having said that, the city is full of theatres, ballets, restaurants, Golden gates and lots more. This is one of the most preferred cities simply because of its urbanization. Visitors are often in awe when they come here and feel the goodness of the city vibes. 
Check out – Top 7 Beaches in California
Best place to visit in San Francisco?
The Golden Gate Bridge

Fisherman's Wharf

Golden gate park

Alcatraz Island

Union Square

Ride San Francisco cable car system

Take a beautiful view of twin peaks
18. Bali, Indonesia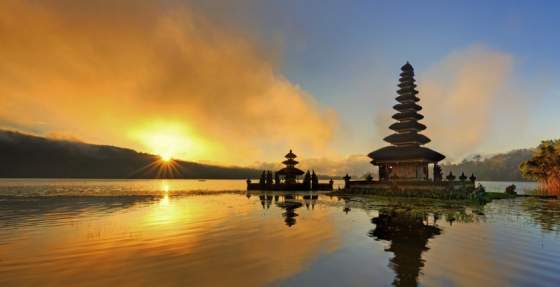 Bali is an Indonesian Island and one of the best holiday destinations in the Indonesian archipelago. This place is known for its volcanic mountains, history, culture and people.
For its beauty, it has been nicknamed many times and is also called Island of Gods, The Last Paradise, Land of Thousand Temples and Morning of the World. Bali has world-class surfing and diving also at its beaches making it the best travel destinations in the world. 
First Time in Bali Check out:
Top-rated tourist attractions in Bali:
Pura Tanah Lot

Mount Batur

Ubud Monkey Forest

Tegallalang and Jatiluwih Rice Terraces in Bali

Pura Ulun Danu Bratan

Kuta Beach

The sidemen valley

Seminyak Beach
Best time to visit Bali:
From April to June and September to October along with Christmas & New year is the best time to visit Bali.
Hotels in Bali, Book Your Hotel Now!
19. The Twelve Apostles Victoria, Australia– Great Ocean Road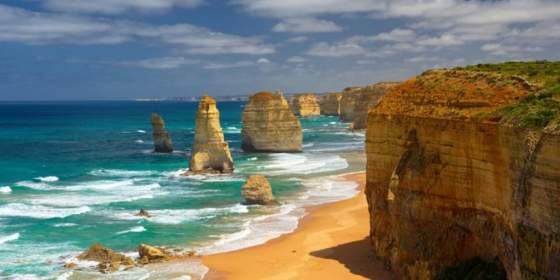 This is a group of Limestone Stacks of Port Campbell National Park. The Twelve Apostles were created as a result of the constant erosion of limestone cliffs by the water and wind of the Southern Ocean around 10-20 million years ago.
The harsh weather conditions gradually eroded the cliffs into caves which eroded further into arches and eventually collapsed, creating the stacks that we see today. Visit the 12 Apostles during the evening as they change the color forum dark to beautiful yellow shadow under the sun.
Currently, there are eight apostles. The ninth apostle was destroyed dramatically in July 2015; however,  the name remains the same.
Major Tourist Attractions near Twelve Apostles:
Loch Ard Gorge

Gibson Steps

Thunder Cave

Great Ocean Road Wildlife park

The Razorback

Port Campbell National Park

Island Arch Lookout

MuttonBird Island
20. Waiheke Island Auckland, New Zealand – Island of wine
Biennial Headland is the highlight of this amazing Island in Auckland. For its beauty, the island is considered one of the top islands in the South Pacific and the fourth-best island in the world. Every year More than a million people visit this beautiful Island.
If you are looking forward to a relaxing holiday, with some wine, beautiful landscapes, gorgeous beaches, cute little cafes and restaurants, crafty shops and art galleries, this island is what you are perhaps looking for. 
Best Hotels to Stay in Waiheke Island!
Things to do in Waiheke Island:
Visit Onera Beach

Walk on Onetangi Reserve

Taste Waiheke Island Wine

Taste Waiheke Olives

Rome around the island

Archery and Clay shooting

Explore art galleries

Explore its wildlife
21. Bryce Canyon Bryce, Utah – Perfect Place for Travel Geek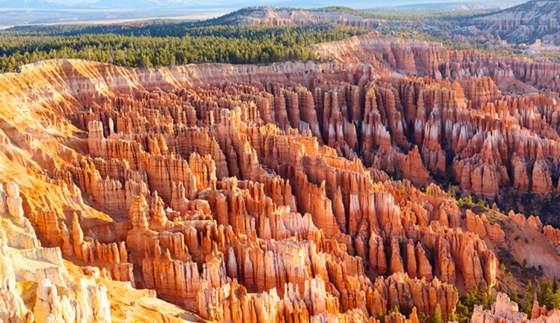 Bryce Canyon National Park is an American national park located in southwestern Utah. This place is famous for layered red and orange sedimentary as it provides the place of mystique beauty. The presence of hoodoos which are geological structures has made this place a famous one with more than 2 million people visiting it every year. 
Best time to visit Bryce Canyon?
May to September is considered the best time to visit Bryce Canyon National park. During that period you get plenty of ranger activities and the warmest weather of the year. 
Top Sight at Bryce Canyon National Park:
Navajo Loop Trail

Queens Garden Trail

Mossy Cave

Inspiration point

Bryce Amphitheater

Fairyland Canyon

Wall Street

Thors Hammer

Bristlecone Point
Things to do at Bryce Canyon National Park:
Hiking

Camping

Horse Riding

ATV Tour
22. Guilin China – The Magical Place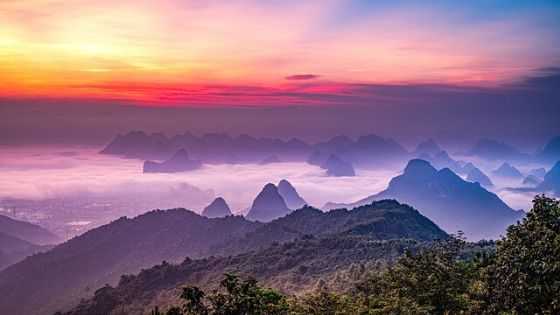 Every corner of this extraordinary place in China would astonish you. As you begin to explore, you will be amazed by the findings in every nook and corner of the city. Guilin is built around two rivers and lakes that are interconnected. 
Many distinctive bridges crisscross the waterways. As visitors, you will enjoy the walking trail that can spend numerous hours meandering near the lovely waterway and lakes making Guilin what it is.
Check out: Top 6 Waterfalls in the World
Best tourist attractions in Guilin China:
Li River Guilin

Yangshuo

The Reed Flute Cave

Elephant Trunk Hill

Seven Star park

Folded Brocade Hill

Fubo

Solitary Beauty Hill

Longji Terraced Field
23. Sydney, Australia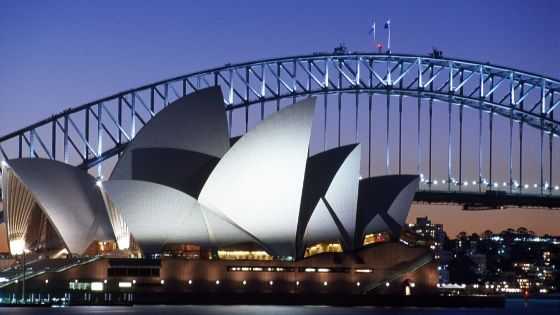 The city is very multicultural, so the food on offer is delicious, and it's also a fantastic shopping destination. It is one of the most visited tourist destinations in the country and the best holiday destinations in the world, attracting over 32 million visitors per year. 
Check Out – 20 Best International Honeymoon Destinations on Budget
Best place to visit in Sydney:
Opera house

Harbour bridge

Bodi Beach

Royal Botanic Garden

Darling Harbour

Queen Victoria Building

The Sydney Tower Eye

Taronga Zoo
24. Budapest, Hungary, Europe – City of Baths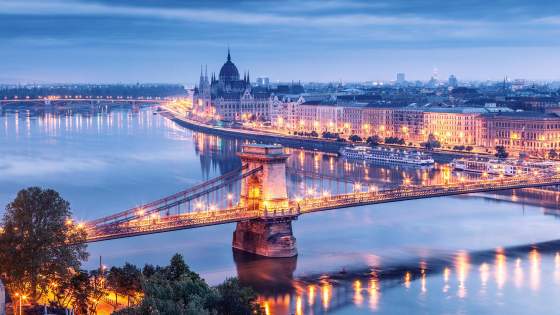 Budapest is home of art or culture and one of the best tourist destinations in Europe. Here you will witness one of the biggest parliament buildings of the world, some of the oldest zoos, the largest music festivals, and tons of world heritage sites. Budapest is the city that will keep you entertained.
The city is full of surprises and wonders with hidden & exciting spots, a lively center majestic river, tall church spires and a lot more to make the most of your time. 
Check out: Top 10 Best Festivals in the World
If you're an art lover then Budapest could be the perfect destination for you because it has more than 100 Museums & galleries and 40+ theaters. 
Top Vacation Spots in Budapest:
Chain Bridge

Parliament Building

Heroes Square

Buda Castle

Szechenyi Spa Baths

Margaret Island

House of Terror

Faust Wine Cellars
25. Norway, Europe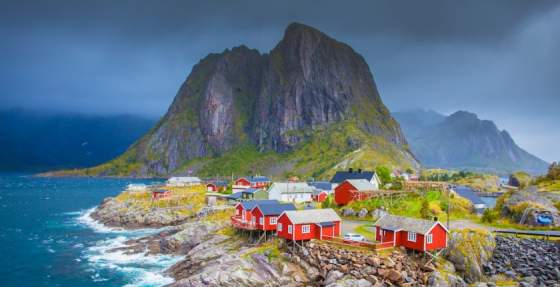 Norway is one of the most beautiful and happiest countries on earth. It has something to offer to every kind of travelers such as the northern lights and the midnight sun, and one of the best places to glimpse the Aurora Borealis is the Lofoten Islands, in northwestern Norway. 
Check out – 10 Most Beautiful Honeymoon Destinations in the World
Most beautiful places to visit in Norway:
Trondheim

Sognefjord

Waterfalls valley

North Cape

Lofoten Island

Bergen

Fantoft Stave Church
26. Verona, Italy- The town of Romeo and Juliet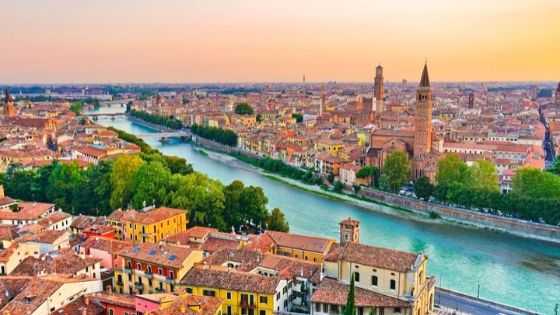 Verona is deemed as one of the most romantic cities in Italy, Verona was the backdrop for the most tragic love story of all times, Romeo and Juliet. And for this reason, it's impossible to visit Verona without seeing Juliet's infamous balcony. 
The interesting thing about this place is that people used to write notes declaring their love for someone on the courtyard walls and now more than 5,000 letters are received every year.
Best places to visit in Verona Italy:
Lake Garda

Juliet's House

Verona Arena

Piazza Bra

Basilica of San Zeno Maggiore

Verona Cathedral

Castel San Pietro
27. Bologna, Italy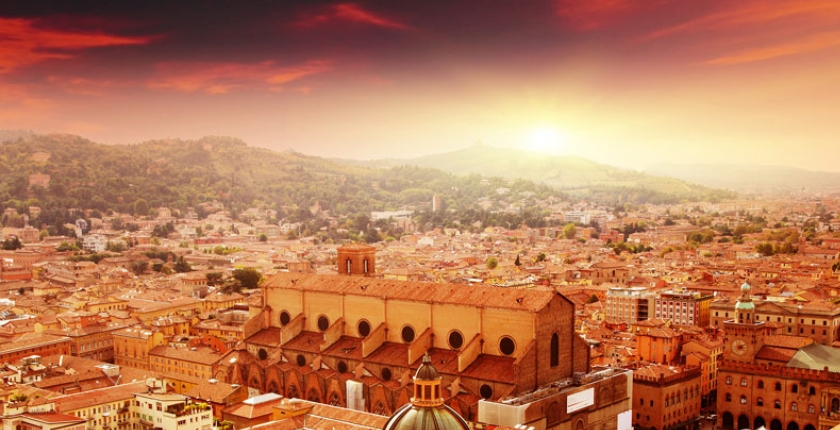 Bologna is the capital and the largest city in Northern Italy. In a country famous for its fantastic and delicious food, Bologna is known as the food capital and is a gastronomic giant and also known for inventing a meaty ragu sauce, used in two tasty regional dishes: tagliatelle and lasagna.
Also Read: 16 Affordable Places to Travel in 2020
Major tourist attractions in Bologna Italy:
Two Towers

Piazza Maggiore

Fountain of Neptune

Asinelli Tower

Saint Pettrounius Chruch

Portici

National Gallery
28. Istanbul, Turkey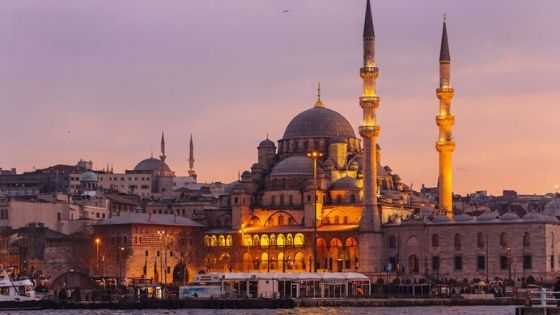 Istanbul today is the largest city in Turkey and one of the largest in the world. Impressive architecture, historic sites, dining, shopping, nightlife and exotic atmosphere all make Istanbul one of the best tourist destinations in the world. Istanbul is the only city in the world that straddles two continents: Asia and Europe.
Best places to visit in Istanbul:
Aya Sofya

Topkapi Palace

Blue Mosque

Basilica Cistern

Hippodrome

Grand Bazaar

Spice Bazaar
29. Luberon France – The Golden Triangle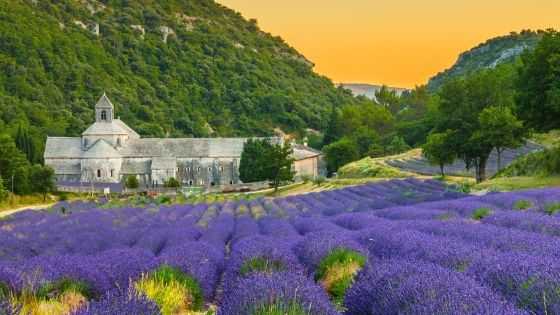 The Luberon is located in the Central Province in the South of France.
Luberon is composed of 3 mountain ranges: The Lesser Luberon, the Greater Luberon and The Eastern Luberon. This place is also known as the heaven of French Society because of amazing and picturesque towns, a comfortable way of life, agricultural wealth and hiking trails.
Check out – The 25 Best Places to visit in France
Back To Top
30. Hallerbos, Belgium- The forest with young trees and lots of bluebells (The Blue Forest)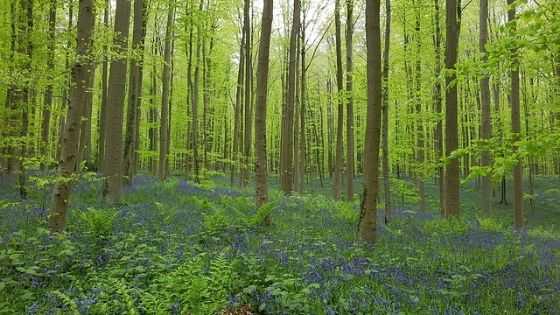 The forest with young trees and lots of bluebells (The Blue Forest). The forest is a favorite of many visitors as they come to view the beautiful purple carpet of bluebells. The giant Sequoia trees also make this forest more than worth it. It is a public forest located in the municipality of Halle, Belgium.
Every year for two weeks, the Halle Bros turn into the blue forest when the ground is covered with bluebells. The perfect time to visit Hellerbors to catch the bluebells is different every year, sooner the temperature rises sooner the flower bloom (Mid-April). Every year millions of tourists flock to this place lured by its airy beauty and irresistible charm.
Best places to visit near Hallebros Belgium:
Saint Martinusbasiliek

Grote Markt

Provincial Domain Huizingen

Den AST

Stadhuis

Rozentuin Coloma

Bos Museum
31. Valley of Flower Trek, Uttarakhand– Heaven on Earth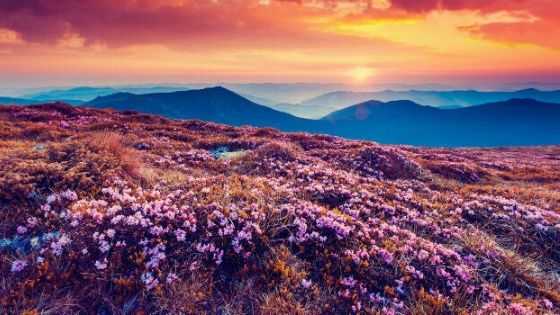 Valley of Flower Trek is located in the state of Uttarakhand at the height of West Himalaya. This beautiful place was discovered by a British traveler named Frank Smith in the year 1931. The Valley of Flower Trek is surrounded by the mighty Himalayas peaks.
The imagery of standing amidst the colorful Valley of flowers with snow-covered peaks of the Himalayas surrounding you is captivating.  This valley is like a dream come true for every photographer and one of the best vacation spots in the world.
All the adventurers and explorers trek through this fascinating valley that showcases a variety of flowers like Saxifraga, sediams, lilies, poppy, calendula, daisies, geranium, zinnia and petunia.
Check out: Best Summer Destinations in India
Best Places to visit near Valley of Flower Trek:
Gorson Bugyal

Malari

Nanda Devi National Park

Govindghat

Mana Village
32. Southern Alps, New Zealand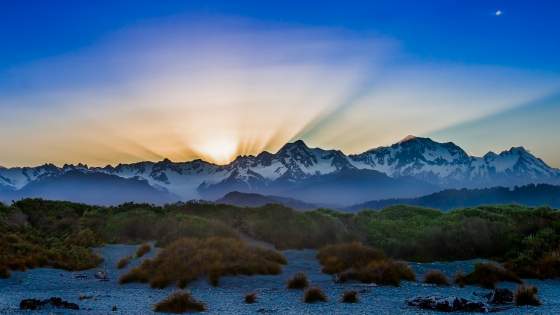 The Southern Alps is the Highest, longest and most glaciated chain of mountains in the country. The Southern Alps covered almost 60% of South Island including 16 points and all of them exceed more than 3,000 meters in height.
Best vacation spot near the Southern Alps:
Aoraki Mount Cook National Park Visitor Centre

Ski the Tasman 

Red Trans Track

Governors Bus Walk

Lake District Museum

Milford Road
33. Srinagar, Kashmir India- Paradise on Earth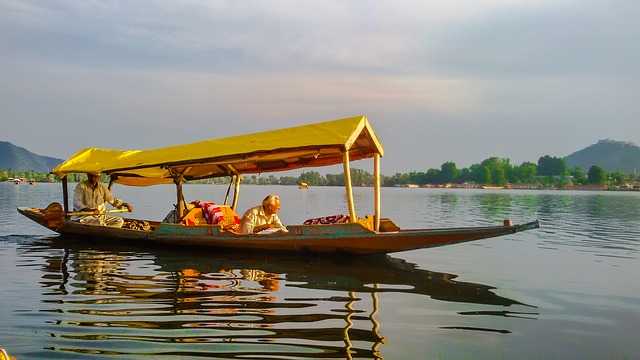 Srinagar is the largest city and the capital of the Indian state of Jammu and Kashmir. The place is also called 'Switzerland of India'. It lies in the Kashmir Valley on the banks of the Jhelum River. 
It is considered heaven on earth!! Experience its charismatic charm!!! The great Mughal Emperors recognized this place as "Paradise on Earth".
Travel to India, don't miss 25 Amazing Places to Visit in Manali
Best Places to visit in Srinagar:
Dal Lake

Bonafide Multi Brand

Pari Mahal

Indira Gandhi Memorial Tulip Garden

Hari Parbat

Shankaracharya Temple

Nigeen Lake 

SPS Museum

Pathar Masjid
34. Lausanne, Switzerland – Olympic Capital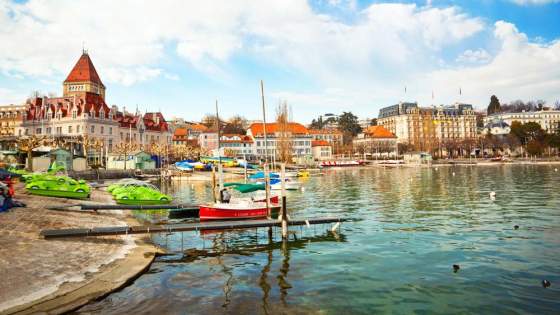 Lausanne is the only French-speaking city in Switzerland and the largest city of Vaud. This city is also known as Swiss San Francisco and it will host the 2020 Winter Youth Olympics. Lausanne is the fourth largest city in Switzerland with an Average percentage of foreigners: 23.3 %. It is the only city with an underground system in Switzerland.
Top Vacation spots in Lausanne:
The Olympic Museum

Lake Geneva

Lausanne Cathedral

Place de la Palud

Servion Zoo

Rolex Learning Center

Space of Inventions

Hand Museum

Sauvabelin Tower
35. Queenstown New Zealand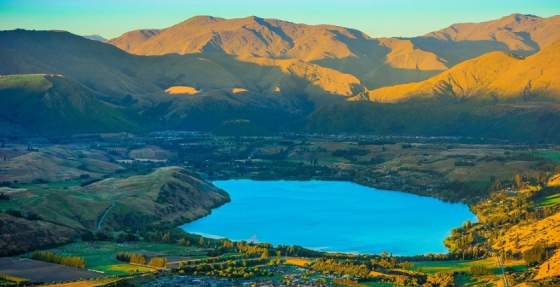 Queenstown is located on the shoreline of Lake Wakatipu, New Zealand. It is the third-largest lake by surface area in New Zealand. Owing to its beauty and the landscapes, the most iconic movie called 'Mission Impossible' was shot here. 
Top sights in Queenstown:
Milford Sound

Lake Wakatipu

Lake Wanaka

The Remarkable Ski area

Skippers Road

Hollyford Track

Lake Hayes

Kiwi Birdlife Park

Moke Lake
36. Norway, Northern Lights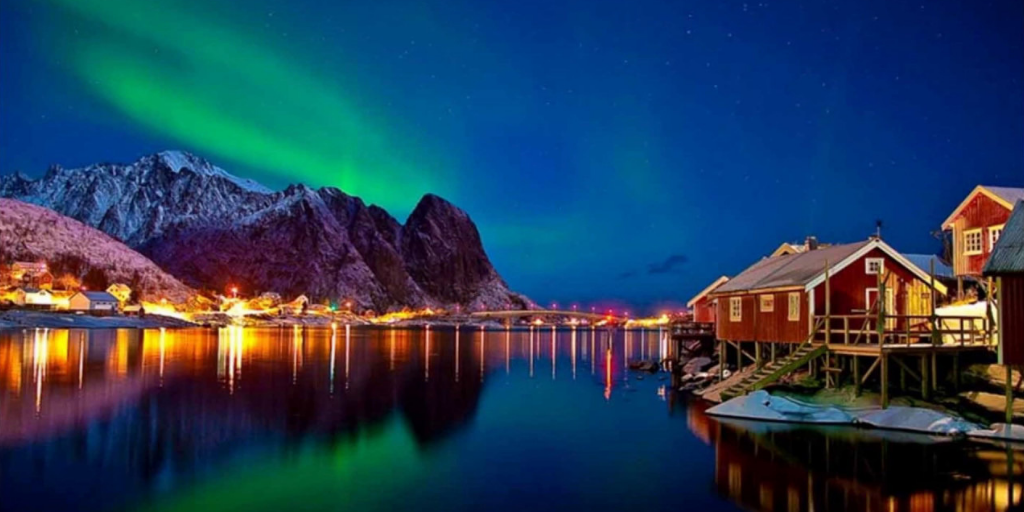 The Northern Lights are electrically charged particles from the sun that crush into Earth's magnetic field. They're piped down to the magnetic pole of the northern and southern sides of the equator, making a horseshoe-state of energized green particles that swivel and shape-moves over the Arctic Circle.
Check out: Best Places to See Northern Lights
Best time to visit Northern Lights, Norway:
The best time to visit this place is during November and February.
Back To Top
37. Karijini National Park, Western Australia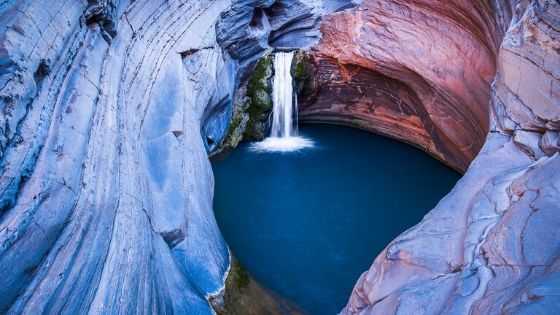 Karijini National Park is located in the Hamersley range of Western Australia. This place is perfect for traveler and adventure geeks. Here you will get some of the most popular places including Fortescue Falls, Hancock Gorge, Oxer Lookout, Weano Gorge, Hamersley Gorge, and Mt. Bruce.
Back To Top
38. Iceland, North Atlantic Europe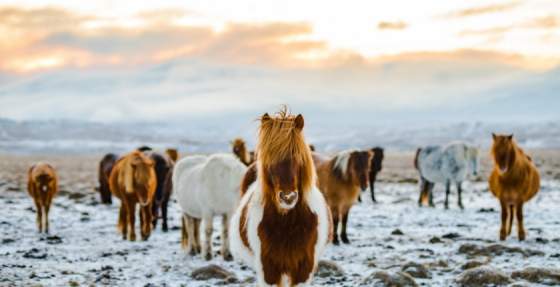 Iceland "The land of Fire and Ice", is home to some of the biggest glaciers in the world and some of the most active volcanoes. It is also called the land of light and dark. Every year on 21st June Iceland natives and tourists gather for the 3 longest days of the year. For these three days sunset just after midnight and rise before 3 am but at night time it's never really dark.
Best places to visit in Iceland:
Thingvellir National Park

Myvatn

Landmannalaugar

Jokulsarlon

Blue Lagoon

Skaftafell

Hofn

Vik

Akureyri Art Museum
39. Carpathian Mountains, Ukraine Eastern Europe – The wildest side of Europe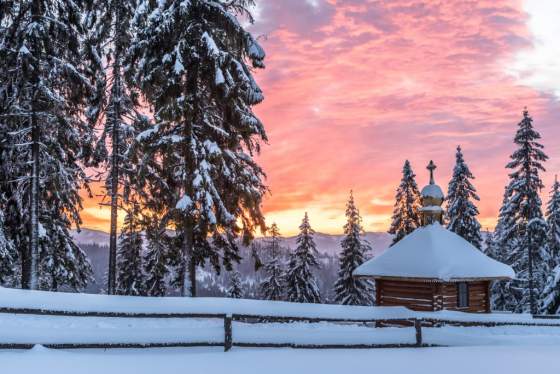 The Carpathian Mountains extend for in excess of 900 km inside Romania, in the shape of arch that isolates Transylvania from whatever is left of the nation. This region is secured by immense zones of pristine forests, in truth the biggest track of unfragmented forest left in Central Europe.
Back To Top
40. Mount Tamalpais Marin County, California, United States – Heaven for Hiker's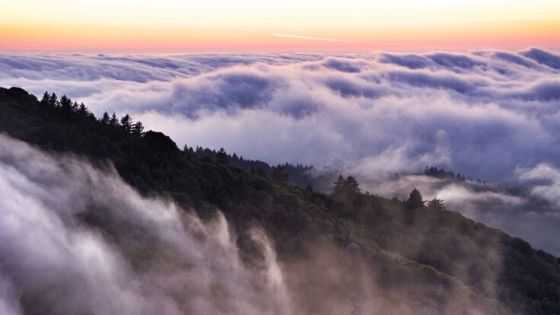 The iconic Mount Tamalpais in Marin County, California is a hiker's heaven and a photographer's paradise. Especially on social media, the mountain is best recognized as a place to capture dreamy images of fog rolling through the trees.
Back To Top
41. Rovaniemi Lapland, Northern Finland – Home Town of Santa Claus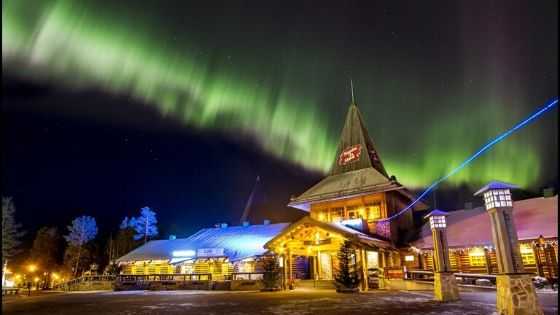 The city is best known as the home of Santa Claus, right astride the Arctic Circle at Santa Claus Village and that makes it the best travel destinations in the world.
Locals are out enjoying their great outdoors throughout these "White Nights" and welcome tourists to join them. Rovaniemi is in the center of a vast natural area of rushing rivers for canoeing, swimming, or fishing, with trails alongside them for hiking and cycling.
Best places to visit in Rovaniemi Lapland:
Santa Claus Village

SantaPark – The home cavern of Santa Claus

Ranua Zoo

Santa Claus Office

Pyha-Luosto National Park

Santa's Post Office

Arktikum Museum 

Bearhill Husky

Santa Claus Reindeer

Rovaniemi Chruch
42. Keukenhof Park, Holland, Netherlands – The Garden of Europe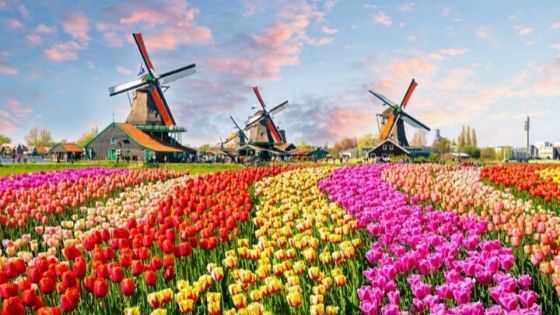 Keukenhof Park is one of the world's largest flower gardens, situated in Lisse, South Holland, Netherland. According to the official website for the Keukenhof Park, approximately 7 million flower bulbs are planted annually in the park, which covers an area of 32 hectares.
Back To Top
43. Moravian Fields, Czech Republic, Europe – Truly Magical Place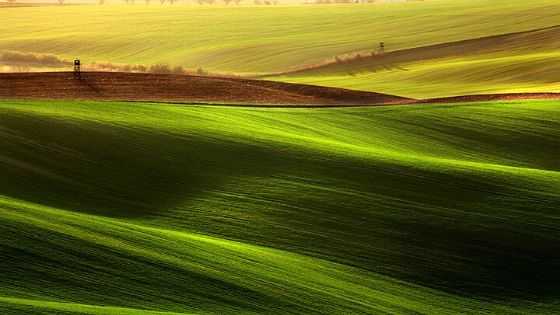 Moravian is a large agricultural area in the southern part of Czech Republic with a multicolored field and hills. This place is very popular for its vineyards and the very fertile soils. Every time when you travel this place you feel something magical, here you can meet a lot of deer, hares and boars.
Back To Top
44. Great Smoky National Park, California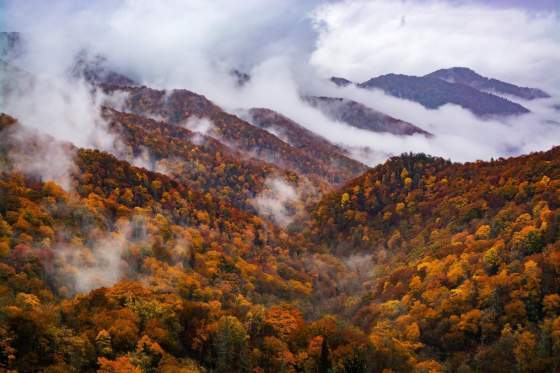 It is the most visited national park with 8 to 100 million visitors every year. Here you'll find more than 17000 species of plants and animals and scientists believe that there may be 30000 to 80000 more species living there!!!
Back To Top
45. Maldives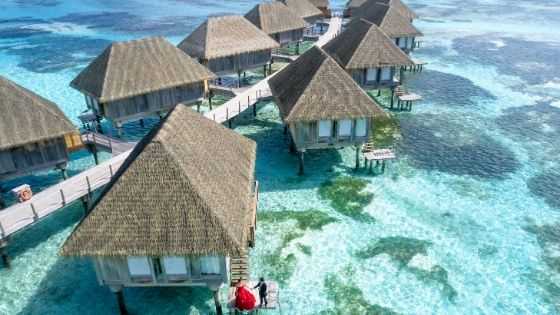 Maldives is a South Asian Island Country. It is one of the most popular tourist attractions in the world or you can say paradise of earth. The interesting thing about the Maldives is that the first underwater cabinet meeting was held here. The actual beauty of this place is underwater with colorful coral reefs, exotic fishes and vibrant marine life. 
Check out: 16 Fun things to do in Maldives
Top tourist attractions in the Maldives:
Banana reef

Island hopping

Water sport

Sun Island

Alimatha Island

HP reef

Artificial beaches

Biyadhoo Island

Ithaa Undersea Dining 
46. Goblin Forest, Stratford New Zealand – The Forest which look like a Scene of Fantasy Movie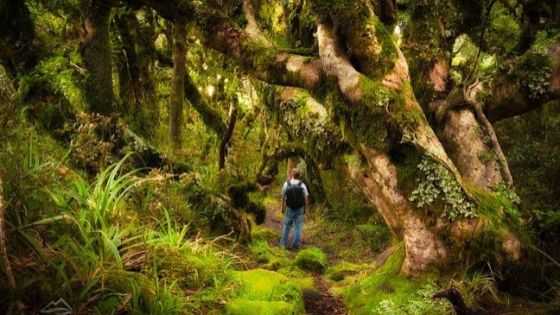 If you dare to enter the Goblin Forest, you'll be so confounded by the excellence that you may even start to have dreams. You'd certainly be forgiven for thinking you heard Gollum addressing you personally. Their trunks and branches have become through and around the existing trees, making the unmistakable contorted, curved timberland.
Hanging greeneries, liverworts and plants have added to the alluring looks and made it into an interesting place. 
Back To Top
47. Thar Desert Jaisalmer, India – Great India Dessert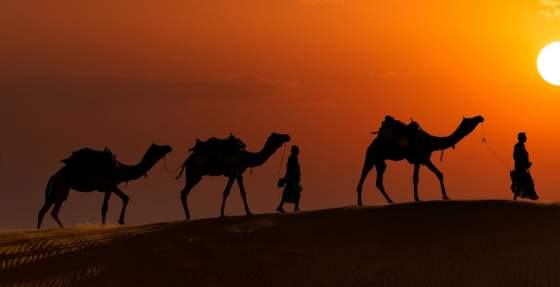 Thar Desert of Jaisalmer is the 18th largest subtropical desert in the world with 800KM long and 400KM wide and is spread over 4 Indian states Gujarat, Haryana, Punjab, and Rajasthan including two Pakistani states.
One interesting fact about this place is that all families live together in one residence using the joint family system.
Check out: Top 13 Places to visit in Jaipur, India
Top-rated tourist attraction in Jaisalmer:
Jaisalmer Fort

Gadisar Lake

The Thar Heritage Museum

Tazia Tower

Vyas Chhatri

Nathmal Ki Haveli

Jain Temples

Amar Sagar

The Desert Village Safari

Sam Desert Safari
48. The Black Forest, Germany – Germany Most Scenic Regions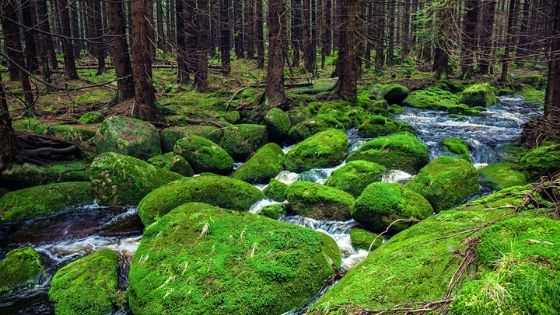 The Black Forest is located in the state of Baden-Württemberg, in the southwest corner of Germany, which is very close to Switzerland and it one of the best places to travel for adventure geek.
This forest is called Black Forest because of the dark color of the numerous pine trees that grow in this region.
This beautiful forest is listed in the world's most haunted forest in the world. Some people considered it as a playground for mythological creatures like sorcerers, werewolves, witches, and kindhearted dwarves.
Back To Top
49. Hoh Rain Forest, United States- The seventh wonders of Washington State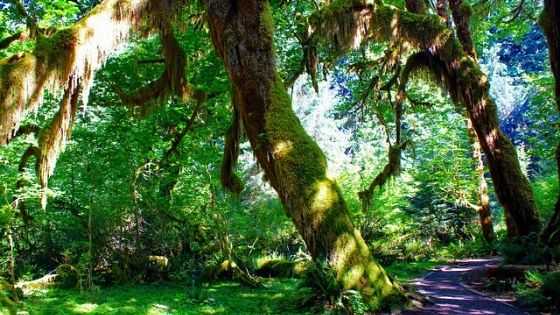 The Hoh Rainforest is located on the Olympic Peninsula in western Washington State, USA. 
Hoh Rain forest gets as much as 14 feet of rain every year, WoW!!! The prevalent fog and mist contribute the equivalent of another 30 inches of rain, resulting in one of the world's most lush rainforests.
For 1000 of years this forest has managed an unchanged unique ecosystem. Sitka Spruce and Western Hemlock are the common types of tree grown in Hoh rain forest. These trees can reach over 300 feet high and 7 feet in diameter.
Back To Top
50. Kicker Rock, Ecuador– The Sleeping Lion
One of the most best vacation spots in Galapagos, Kicker Rock, also known as León Dormido, is the remains of a volcanic cone, eroded by the sea across hundreds of years. It is the eroded cone of an extinct volcano in the shape of a sleeping lion which earned it the name, Leon Dormido. You can only visit this site by boat, and you must be accompanied by a guide at all times.
Going through these amazing places, your bucket list would now be ready! These places are ready to bestow their magic upon you. If you have already visited some of them, you may let us know your experience. 
Did you visit any of the places from the above list? Share your experience with us in the below comment section.
Back To Top
Frequently Asked Questions?
Curious about more beautiful destinations? Read Next: