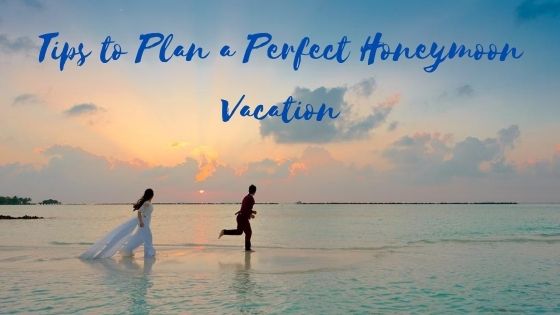 20 Tips for Planning The Perfect Honeymoon
Honeymoon is the most awaited time for a couple. More than the wedding, the excitement to be on the honeymoon is far more. Out of all the hectic rituals of the wedding, when the marriage is finally done, the postnuptial honeymoon becomes a requisite. 
However, we must consider some important points while planning for the honeymoon. Make sure, you plan for the honeymoon well in advance as then the wedding planning overpowers. 
Check out: Top 25 Honeymoon Destinations in the world
Plan ahead of time: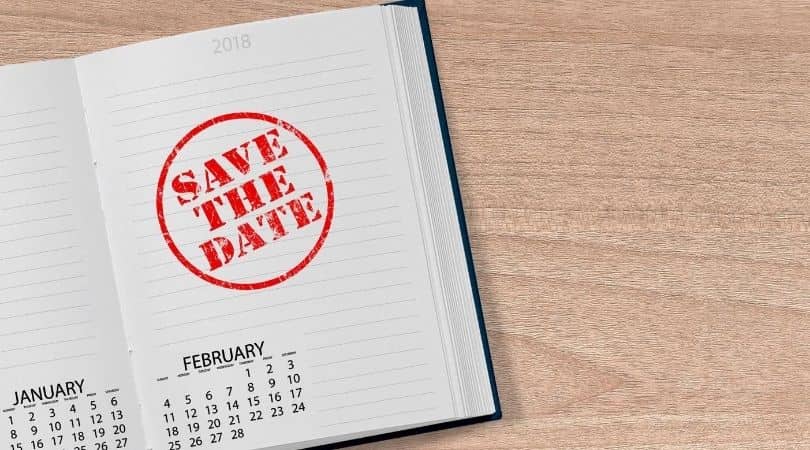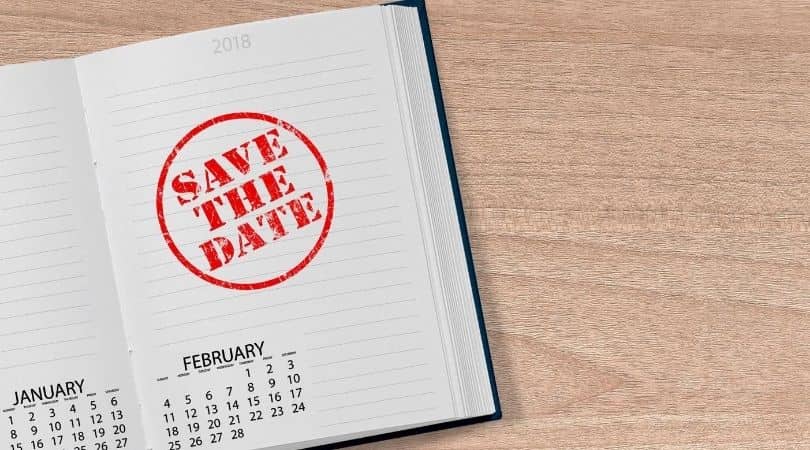 Time and Tide wait for none', and lack of time in planning will lead to impulsive honeymoon. This may lead to wastage of money and time as you may not be able to witness all that the destination offers. Besides, this will also spoil your budget.
Planning ahead of time allows you to understand the destination, conduct enough researches about the weather, clothes you need to carry, and the season. So booking in advance are well prepared what is in store for you when you reach the place. Book in advance, this will get you deals on hotels and the flight tickets at a cheaper price too. If you are planning for an international destination, your visa and other papers must be ready.
Later, when the wedding preparations begin, all the honeymoon preparations will have to take a back seat, so it is always better to keep the papers and packing ready much in advance. This will reduce your stress and you can go for your honeymoon in complete peace without worrying about anything left or incomplete. Last-minute chaos is often for the relatives to create, so invest your time in dealing with that and not your honeymoon preparations.
Check out: Top 10 Most Beautiful Honeymoon Destinations
Plan it together: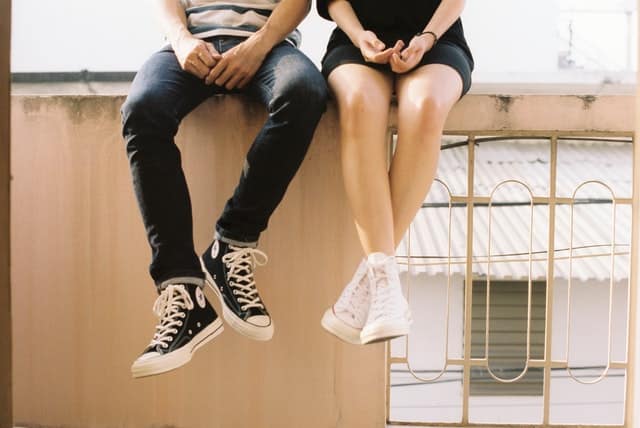 You must plan your honeymoon with your partner so you do not mess up later. Begin the lovely marriage on a wonderful note with all agreements and absolutely no room for arguments.
Planning alone will be no fun and may bring some disagreement as well. So it is always better to plan so that the destination and the daily plan is chalked out well.
Besides, meeting for this plan will continue sparking your love for each other. So make this a joint effort and not like a solo trip where only desires of one person are fulfilled and the other may not enjoy as much.
Also Read: Tips to Follow Before Traveling Internationally
Fix your Budget: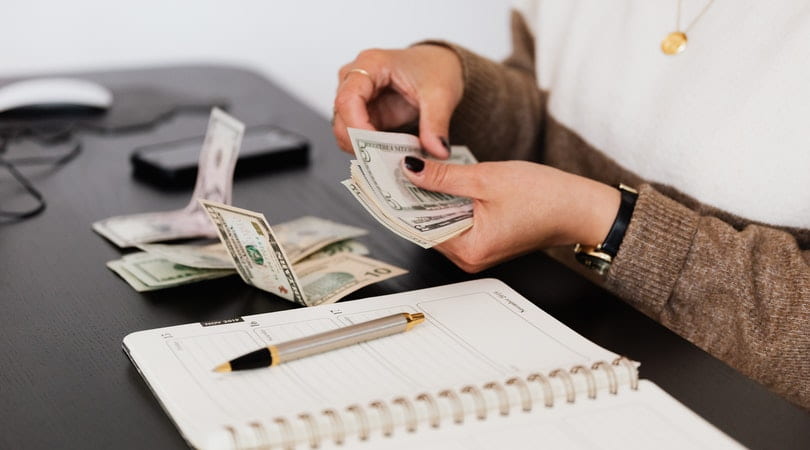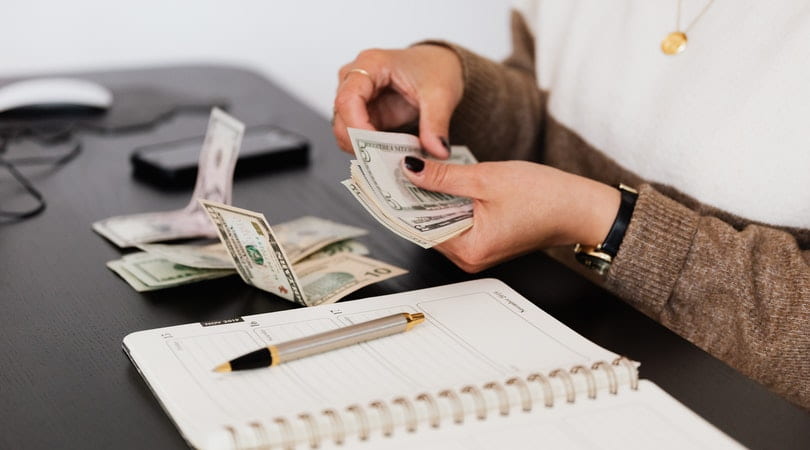 Save yourself an ordeal of finances and plan your budget ahead and well. Your wedding expense must also be taken into consideration and hence, overspending without prior knowhow can cause anxiety to fulfill the needs.
For enjoying your honeymoon and making the most of your time, it is always better to stick to a budget. You may not have to be stringent in basic spending, but certainly for big decisions that involve more money you need to be judicious. For example, you may choose to book a romantic resort instead of 5-star property, so you can enjoy the resort as well and instead use the money for an activity or delicacies that the place may be famous for. Another way you can save money is by booking two-way flights.
Another important tip would be to keep some money safe for that unexpected expense that may crop up. While your budget keeps room for some extra expense as well. Budgeting the trip can be done extensively, and hence, planning is pragmatic! There is no harm in calculating your meals, and transfers as well.
Check out – Top 20 International Honeymoon Destinations on Budget
Splurge before you are bound with real-world responsibilities:
Although this may sound paradoxical to budget, you can PLAN your first class tickets or an expensive resort to keep your budget fixed. When you know you are spending a certain amount, you will not fret at the bills! And anyway you will be booking in advance so you know what you are spending. it is important to treat yourself wonderfully well simply because it is your honeymoon!
You have all the right to enjoy yourself and if first-class or business class flight tickets entice you and excite you, go for it. The keyword here remains a PLAN! Post the honeymoon, the love remains but responsibilities towards work, and family begins to overpower, so boost your love the way you want during your honeymoon.
Check out: Top 50 Vacations Spots in the World
Do not follow someone's honeymoon: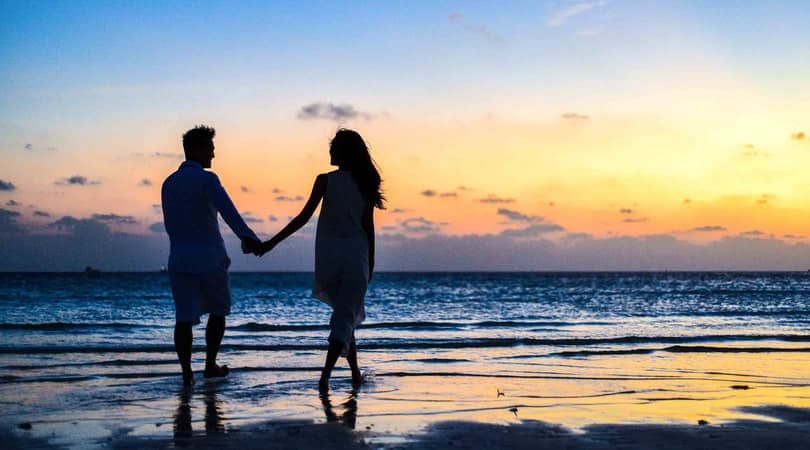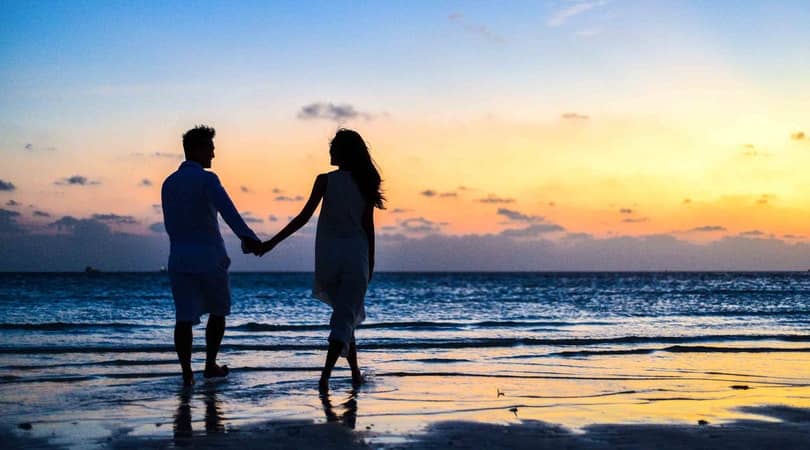 Usually what may seem enticing in the pictures may not be as wonderful. So you can take first-hand experiences from someone who visited the place but do not replicate their itinerary. Tailor your honeymoon to your interests and not to someone else's.
Select your resort according to the amenities you need and looking at its proximity to the places you have chosen to go when at your destination. You may follow blogs and other personal experiences of people for generic tips about the destination as that will be a wise thing to do. This will avoid any wastage of time and you already know what's right and what's wrong except for some subject views that are best when felt.
Check out – Everything you need to know For Memorable Honeymoon
Include a travel agent when you plan:
No, a travel agent won't be a threat to your privacy!! He/she will aid your planning and will show you what you and your spouse are missing or not taking seriously. Not just that, a travel agent is often aware of how and when you can book flights or hotels so you can save money.
For every kind of package, there are specialized travel agents. If you are looking for a romantic holiday, or a cruise or an adventurous honeymoon, travel agents can aid you with your planning based on your preference.
Moreover, a travel agent is someone who you can seek for help when in the lurch. Any issue with the accommodation, or flight you can straight away connect with your travel agent for resolutions. They do take good care of you! 
Blind Faith:
Not the need of the hour: Lucrative deals online without the mention of hidden charges are the ones that will attract you. It's natural to get allured with something that sounds lavish at a less expense. But remember some statements and claims are too good to be true.
You must cross-check and take it in writing whatever the claims are. Verification of the advertisement online can be verified when you speak to the hotels that have a tie-up. However, you have to be smart and as a stranger call the hotel without the mention of the advertisement. Moreover, check for the best time to visit a particular place from the locals by calling the hotels again.
Although the online medium is the most preferred and used medium which has always been true to its claim, before you are tricked, you need to safeguard your interests and make quick and researched verification. This is important so your honeymoon does not see any ups and downs and becomes smooth sailing.
Check out: Top 25 Honeymoon Destinations in India
Compare until Satisfied:
When you search for a hotel online for your romantic honeymoon, you tend to get carried away with the discounts and do the booking. Don't take any hasty decisions, as every penny you have earned must be utilized well.
Always compare the prices of hotels on the websites, or if need be, call up the hotel and negotiate. There is no harm in comparing and voicing your preferences. You never know that some wonderful deals and packages that are not sometimes marketed are offered to you as a honeymoon special. Never underestimate the power of a phone call and comparison always encourages you to call. 
Book in your Maiden Name:
This tip is for the ladies. As most ladies take up their husband's last name after marriage, they mustn't exercise this while ticket booking. You may not have enough time to change your names on the documents. You will need ID's to support your travel and hence, the confusion may occur in case you change your name.
We all know that you are excited to flaunt your new surname but hold your horses until you change your name officially after a registered marriage and change in the documents.   
Plan a surprise: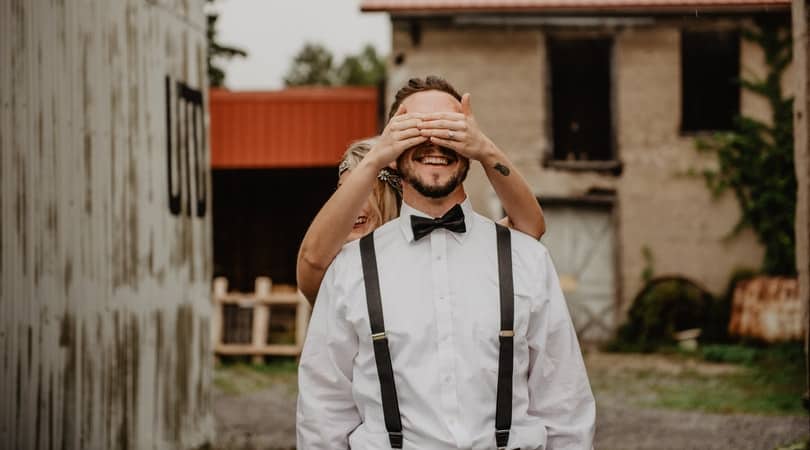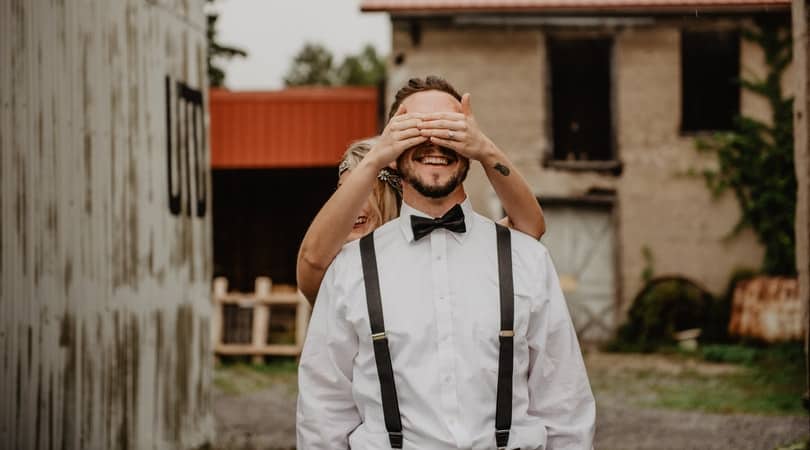 It is indeed important to plan everything together for good. But for a honeymoon that is full of admiration and care for each other, you need to execute something individually too. This individual effort will be certainly appreciated as it will reflect your love for your partner.
At every move after reaching the resort, it will be in the best stride that you plan a surprise. A small gift, or a bouquet of roses, or perhaps just a love note throughout your honeymoon will multiply your love and you will mark ideal new beginnings. 
Check out – 20 Best Beach Honeymoon Destinations
Check your Air Miles: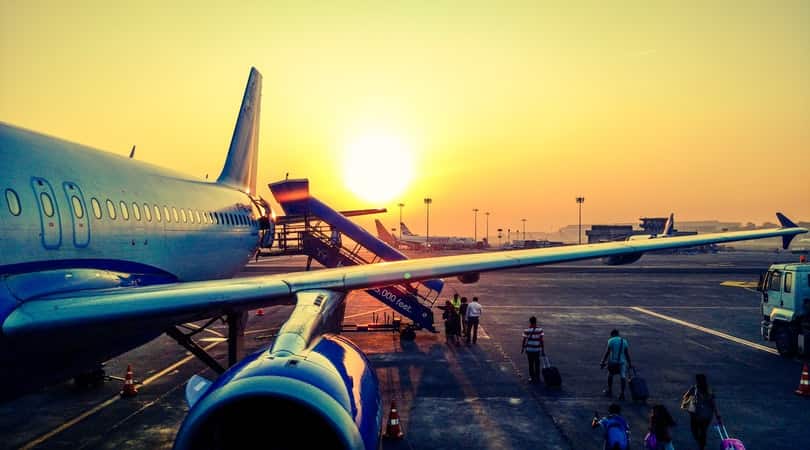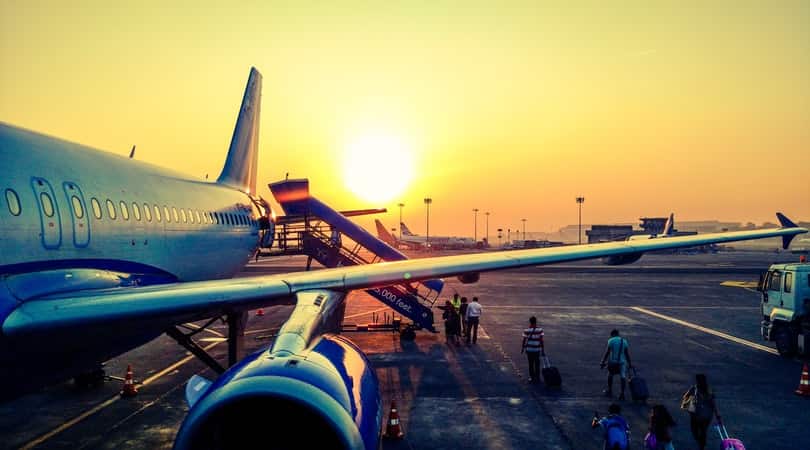 You must have used or flown using a particular flight in the past. Make sure you check the points that you have received as a loyal customer. These points when collected can fetch you a ticket! Yes, we often ignore them thinking they won't be necessary or have a catch, but that isn't always true. The Air miles or points are helpful so much so that you don't have to buy a ticket also.
It May not be a two way, or for the two of you, but certainly, something is better than nothing and you get to save some money. Use that for surprises for your partner, or treat yourself with an extremely extravagant holiday. Air Miles do count! and a wise counts the miles. n    
Choice of Accommodation:
When going for a honeymoon it is important to check, and then book your accommodation. If you have planned for a longer duration, you may opt for an apartment or villa, else, where you will also get a lot of privacy. Alternatively, if it is for a few days then you can choose a bed and breakfast kind of place, a resort, or a star property.
If going for a beach honeymoon, you can easily plan a change in the accommodation, with a day and night at the cruise and then to a different place, from where you checked-in when you came. All these aspects plan a vital role as you get to see more places than before and it reduces your travel time as well. It is equally significant to find a place that knows how to treat the honeymoon couples and have separate honeymoon suites. 
Pack smart and light: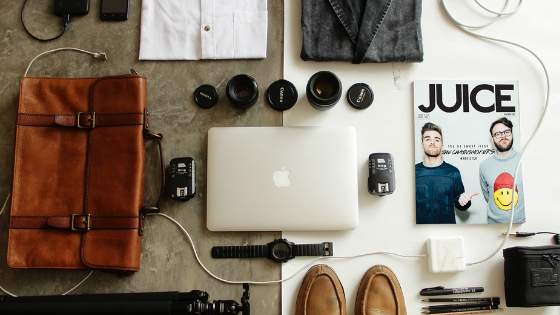 Carry your basics, like your shoes, glares, medicines, sanitary items, precautions, and above all clothes. Although it is essential to pack apt clothing according to the destination, it is also vital that you choose the smart piece of cloth.
This means to try and choose clothes that can be worn differently and when you click the pictures you always different and not in the same set of clothes. Such clothes kike denim, shrugs, vests of various colors, and shorts can be worn over and over again without coming into notice.
Each time you can accessorize these differently. Also, believe in some shopping too. If you are carrying excess stuff you won't have room to shop, so carry light and travel in a befitting manner. 
Also Read: The Perfect Checklist for Honeymoon
Prior Arrangements for special times that occur during the honeymoon:
Special times such as Birthdays, Valentines, a friendship anniversary or any other occasion needs to be well planned. If this a surprise that you plan to give to your partner, then go ahead and plan with the people where you are staying. Engage the staff while you let them know what you want.
Make sure the special days are planned before you going there to accomplish what you want. To see the gleam in your partner's eyes, leave no stone unturned, and enjoy the companionship while your surprise is being taken care of by the staff.
If you wish to carry something from your home, you must do that as instantly shopping for something would give a hint to your partner and you do not want to get caught. Prior arrangements always help as you are carefree and yet have prepared something that will allow you both to enjoy the romantic time together. 
Don't plan your honeymoon if time doesn't allow: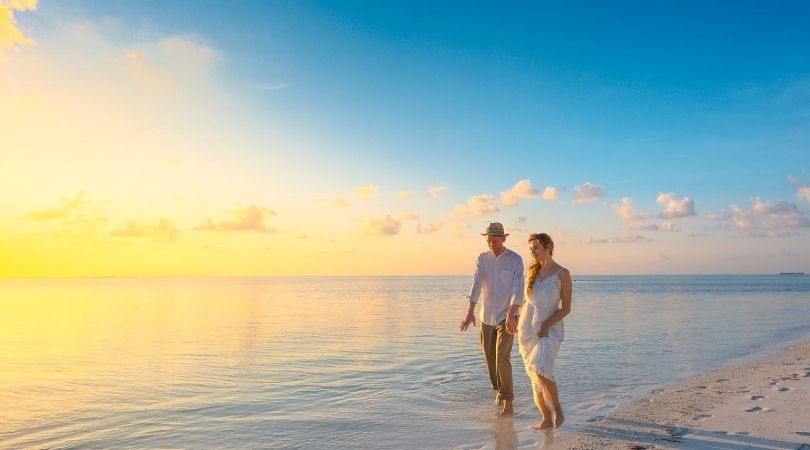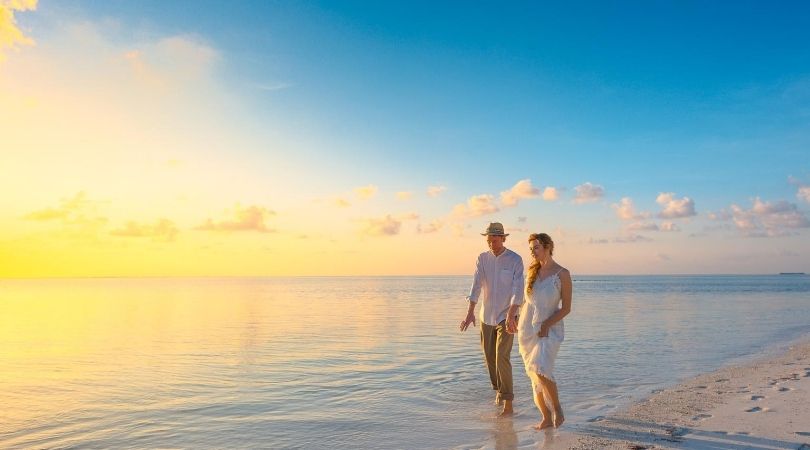 Who says the honeymoon needs to be planned immediately after the wedding. You can take a few days off from work and chill at home only. For various reasons, if you cannot plan your honeymoon soon after the wedding, you can indeed take a day or two off from work and enjoy resting at home with your partner.
Get to know your new home and ignite the romance by cooking together and by doing other chores as well. It may not be the ideal way, but it is you who has to make this way also ideal and romantic. When time allows, plan for the conventional honeymoon which can be a mix of adventure and romance both.
Add zing to your honeymoon:
Relaxing by the beach and simply adoring the waters is a wonderful thing to do when at your honeymoon. But if you are spending more than 4 days, you may get a tad bit bored. Ideally, you plan a romantic honeymoon that is a mix of the bit if adventure as well.
A place that offers a beach as well as super adventurous activities too. Sports on the beach and rides would keep you busy and entertained at the same time. Too much of each other may be had this way instead of just spending time in the room or at the shore. You will certainly enjoy the thrills and chills of being adventurous during your honeymoon.
Opt for Private places:
On your honeymoon, when you visit a place that has been popular and find it unworthy is because you haven't done your research perfectly. All that is popular is not private for sure. Choose yourself a secluded place and that which allows you to know the flavor of romance and not that which is very urban like the way you have it in your city.
Urban settings of pub, bar, and dance will be everywhere and you can do that on any given weekend, but when out for your honeymoon, you can simply choose a place that is amidst nature and offers great food and a demeanor that is welcoming for honeymoon couples. Cruises are one such example that you can be serenaded with along with a secluded island with some adventure sports and couples like you. 
Plan during the offseason: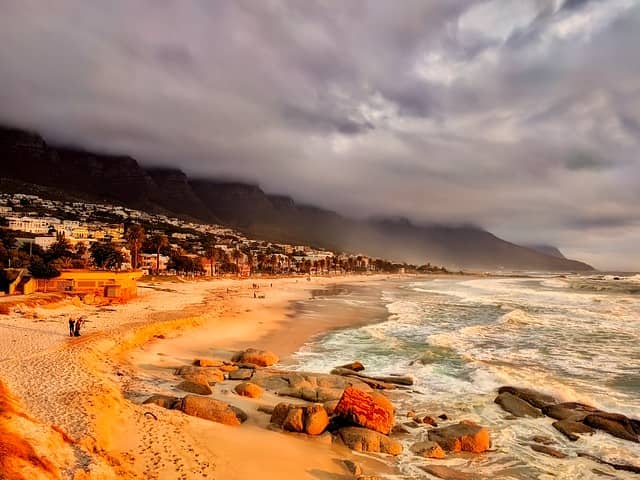 Every destination has a peak and lean season. During the lean season, the hotels, flights, and even the people are relatively calm. This will help you save a lot of finances and you will get a wonderful trip of the same stature. Some places do have an off-season owing to the weather, but the weather is not that bad, it is rainy or a little warm. If you can handle that, you are in for much more in a budget that is much less.
Owing to this, the hotels also treat you in the best manner possible as there are fewer customers to tend to. After all, you are on your honeymoon, and some seclusion during your stay is an added advantage. Think about it and plan well after you speak to your friends who have been there in off and peak season.
You may speak to the hotel staff, and get an insight about what you are too loose if you visit in the offseason. If the stakes are not so high, simply plunge onto the deal and enjoy the warm stay and fewer crowds.
Currency Change:
If you have opted for an international destination, you must get your currency exchanged before reaching the place from the airport. Alternatively, you must find out where you can get it changed upon reaching. This should be done as soon as you land to the destination as you may want to get a taxi or another way to reach your place of accommodation.
Make sure you have confirmation from the place that your currency exchange will be taken care of. You certainly don't want to feel the embarrassment later. Another thing, in case of international destination, is the language barrier. To avoid that do learn basic words such as how, where, and thanks and please so you can interact a bit and get your way.
Rely on your 6th sense a bit and not just the brochures:
Yes, the brochures paint the picture beautifully. The destination is reflected as the most wonderful place without any flaws. You must know the flaws as well, so try and speak to your travel agent about the list of issues the destination may have or you as a traveler may have to face.
For example, if at a destination traveling via taxi is expensive, try to know that beforehand so you can find an alternative way. Besides, you have already been advised to keep some extra budget, it is for such unforeseen expenses that you get to know only when you reach the destination.
This is a trip of your lifetime. The imprints created of this shall always be a part of your life. Smooth sailing in this will be the much-needed way. Proactively planning for it will be the best thing to do and to create beautiful memories together.
Memories are the only thing that remains with your forever and that is what will keep you going for the rest of your life. Creating these memories is in your hands so be prudent and enjoy the honeymoon. Follow the tips and accomplish your dream-like honeymoon.