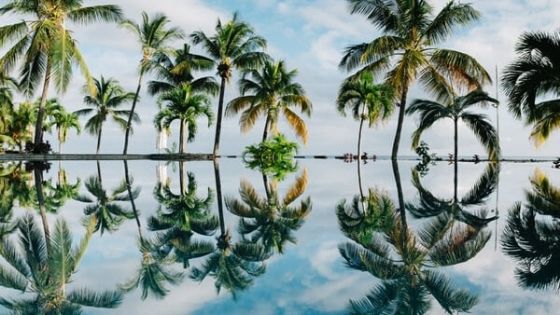 19 Amazing Things to do in Mauritius
An enticing island founded by Arab's in the 10th century, Mauritius today is the most sought after destination for a family holiday and honeymoon couples. It is a veritably the most dazzling place for all kinds of moods. Mauritius is divided into 9 districts; each of them offering eye-catching beauty and a wonderful stay. This vacation, you must visit this quaint island that will exponentially enhance your vacations. Let us find out some of the best bets in the island which will be an addendum to the ones already in your list:
Join: Full-Day Cruise to Ile aux Cerfs with BBQ Lunch Included
Chamarel Coloured Earth
It is here that all the prominent seven colors come together to form the phenomenal sand dunes structure. Not just mesmerizing, this place has geological importance too encompassing a large area. The sand dunes reflect seven different colors, ranging from Red, Brown, Violet, Blue, Green, Purple, and Yellow.
Best Time to visit:
Being on the west coast, it is best to visit this place during winters between May to September as the summers are very hot and humid. It is advisable to visit this place on a bright sunny day in order to observe the colors more prominently. The ideal time of the day is the morning after 8:00 a.m. 
Top Attraction:
The stunning seven colors on the same surface of the Earth.
Interesting Facts:
The color change of the Earth's surface is due to the gradual decomposition of volcanic lava.
Where To Stay:
Lodges and hotels within 1.8 to 2 km of this lovely place are available for stay.
Things to do:
When in Chamarel, visit the Chamarel Waterfalls, and enjoy a walk at the Geological park viewing some giant turtles. A restaurant and a souvenir shop will further enhance the fun as the souvenir shop is not expensive.
Also Read: Top 50 Travel Destinations in the World
Mahebourg:
When in Mauritius, you must visit the beaches stretching from South to North in Mahebourg. This is one of the most vivifying places that allow you to relax and enjoy the warmth of the city in its true spirit. The streets here are brimming with locals, enhancing your experience and make it worthwhile.
Where to Stay? The 10 Best Hotels in Mauritius "Guaranteed Discount"
Best Time to visit:
Visit this lovely city from May to December.
Top Attraction:
The National History Museum. It projects the ancient lifestyle of the people 
Interesting Facts:
Apart from the Historical Importance, this place also marks a great Monday market.
Where To Stay:
From guest houses that are cheap to luxurious resorts like Priskel Island Resort, choose what suits your budget.
Things to do:
When in Mahebourg, you may visit Rault Biscuit Factory that was built in the 18th Century and still exist. Enjoy the local food the market offers and also admire the silk and textiles sold in the market.
Black River Gorges National Park, Louis Port
Not just the greenish-blue waters, Mauritius is also brimming with some natural forests and this National Park is just that! 18 miles of hiking trail surrounded by greenery will be your way of refreshing your mind, soul, and body.
Best Time to visit:
Winters are the best time to visit this blend of lowland and upland. It is open from 8:00 a.m. to 3: 15 p.m. Monday to Friday.
Top Attraction:
The un-invaded forest with pink pigeons, monkeys, and Kestrels that evinces your presence into the most pristine land in Mauritius. The greenery during the hiking trail is perfect.
Interesting Facts:
This was once a disappearing forest, and now is the most natural place in Mauritius.
Where To Stay:
The abundance of places to stay in this region, you can get lodges, and hotels according to your budget. Some of these hotels are just a few minutes' walks from the places of attractions and the Black River Gorge National park.    
Things to do:
Hiking trail with numerous ways to tread and enjoy your hike!
Suggested Tour: Mauritius: Black River Gorges National Park 3-Hour Hike
Mauritius National Botanical Garden, Sir Seewosagur
Plants and greenery make every place lively. This French origin garden called Sir Seewosagur National Botanical Garden in Mauritius is full of greens, beautiful and medicinal quality plants making this a wonderful place to visit. There is an entry fee of 8 Euro per person which is worth because you can witness giant water lilies and other rare species.
Best Time to visit:
Visit here Between October to April.   
Top Attraction:
A wonderful variety of about 650 species of plants, including some medicinal plants.
Interesting Facts:
It was earlier a private garden of French governor and was built in the 17 century
Where To Stay:
International Hotels that are luxury galore can be found in this region. Inns, Resorts, and budgeted places like Golden Shell Residence can also be opted for.
Things to do:
Enjoy the weather and stroll around this park to get fresh air and a lovely environment. You may also take a full day package and enjoy learning about the variety of vegetables, plants and other greens that are here.
Catamaran Cruise in Riviere Noire
A 5-Star Madiana cruise awaits you after you reach Mauritius. If you miss this, you will have to revisit. This cruise on the Riviere Noire is something splendid and should be the first to be ticked on your bucket list. A party- Cruise varying in the number of days you want to stay will make your fun unlimited. Amazing sunset from this cruise would be ideal for the Instagram picture.
Best Time to visit:
Winters is the best time to visit
Top Attraction:
The Cruise itself is luxurious.  The scenery and the landscape are mesmerizing along with Dolphin watching
Interesting Facts:
You can go for this if you are looking forward to some Dolphin watching. 
Where To Stay:
Can opt for a day's tour and can stay at Port Louis which has numerous hotels, resorts, inns, lodges and guest houses of all budgets
Things to do:
Snorkeling, Swimming, Eat and make merry at the bar and Dolphin Watching
Trou Aux Biches
An award-winning destination as the 'World's Leading Beach Destination' in 2011, you will find it absolutely worthy of the award.  The bars on the beachside, the fancy restaurants, and amazing hotels to stay in, you will indeed have the best time here when in Mauritius.
Interested in Beach Holiday? Here are 25 best beaches in the world
Best Time to visit:
January to December is the best time to visit this awesome place.
Top Attraction:
Snorkeling reefs make this the best place for family vacations. White Sandy Beach with a calm shade of casuarina trees is something to look forward to. Sunset watching and wonderful village ambiance are to look forward to and enjoy the day.
Interesting Facts:
With a French connection, this place was famous for its political prominence. The first grand hotel was built here in 1971.
Where To Stay:
Choose your hotel from among the 200 places to stay from. With some resorts and other hotels, you have plenty of options to choose from.
Things to do:
Snorkeling, Shopping for souvenirs, nearby golf course allows you to play golf too.
Belle Mare Plage-Enjoy Sunrise Amidst Greenery
Enveloped among the trees, this place is famous for beaches and lots of water sports. Visit this wondrous place to experience numerous elements of nature. From the water to trees, to white sand all of this is dreamy and absolutely wonderful to visit and enjoy a relaxing time.
Best Time to visit:
Being on the Eastern Coast of Mauritius, the best time to visit is between Mat to October. Choose daylight to visit that is between 6; 45 to 5: 45. Also, avoid the winds   
Top Attraction:
Water parks and water sports are something to look forward to and coral reef.
Interesting Facts:
Is a spot for the lagoon, coral reef, water sports,  and gold championship, all this at this one place.
Where To Stay:
Constance Belle Mare Plage is one of the most popular destinations offering more than 150 rooms. Other than this many more resorts are there that provide the perfect stay for your vacation.
Things to do:
Watch the sunset at the beach. Numerous beaches are there to keep you engaged. Surfing the sea, visiting the adventure sites, and a lot more.
Where to Stay? The 10 Best Hotels in Mauritius "Guaranteed Discount"
La Vallee Des Couleurs Nature Park
If pristine pools, flora, and fauna attract you, this is your go-to place and enjoy some time alone or in the company. When you visit this place, you get an insight into your own self as the ambiance is serene and tranquil. This certainly delights you and you fill relaxed after the end of your vacation here.
Best Time to visit:
May to October is the best time as the weather is cold.
Top Attraction:
It is the third-longest Zip line ranging for 1.5 Km 
Interesting Facts:
This is the longest suspension bridge in the Indian Ocean region.
Where To Stay:
Check into any hotel that suits your budget and your requirements. With a lot of options close by, you will never be short of a place to stay.  
Things to do:
Hiking, Zip-Lining, quad biking, step jet, pond fishing and wonderful beaches to take your time off from the routine.
La Vanille Crocodile Park Near Port Louis
Come close to nature when you visit this Crocodile park. It is famous for allowing you and training you to feed this giant reptile and witness a few more. You can also see the giant tortoise and can acquire knowledge about this wonderful species. This sprawls over 3. 5 hectares where you can enjoy walking among the tropical vegetation.
Best Time to visit:
Any time of the year is good; however, winters are best where you can witness the crocodiles basking in the sun.
Top Attraction:
Crocodile feeding and the large tropical vegetation.
Interesting Facts:
It is about 40 minutes drive from Port Louis
Where To Stay:
L'Exil Lodges and more hotels offering a great stay are available.   
Things to do:
Crocodile Feeding, observing Elephant birds, and treading the green path of this amazing place.
Rochester Falls Near Port Louis
Ensuring a great experience, these falls will stimulate you to soak up in the gushing white waters. Encapsulated between the greenery and lots of trees, the place is brimming with tropical vegetation and fresh fruits. Relish the organic produce while you have fun and frolic under the gushing waters of this lovely waterfall that marks a picturesque view.
Best Time to visit:
August to October is the best time to visit this lovely place.
Top Attraction:
Flank rocks are the topmost attraction
Interesting Facts:
The waterfalls flow from the Savanne River. The falls were inspired by the novel, 'Jane Eyre'.
Where To Stay:
Constance Prince Maurice, LUX* Belle Mare are some of the hotels providing a luxury stay.
Things to do:
Take bath under the white waters, and enjoy the full day tour in the nearby region to enjoy the wonderful view and landscape and the sugarcane fields.
Le Morne-Water Sports And Nature
Greenish-Blue waters and coral sands are the hallmarks of this lovely place. When you visit here, you are about to witness the most miraculous scenery of Mauritius. The Sun Set in the backdrop and waters in the front, the colors form the most spectacular scenery. The crowd makes the place more lively including the most adventurous water sports.
Best Time to visit:
October to April is the best time to visit Le Morne and enjoy nature. 
Top Attraction:
Giant Sea Turtles,  and water sports. The underwater life is also a great sight.
Interesting Facts:
It is a UNESCO World Heritage site and is a symbol of Slaves' flight of freedom.
Where To Stay:
LUX Le Morne, The St. Regis Mauritius Resort and many more likes of these hotels and resorts are available for your stay when you visit here. 
Things to do:
Surfing, Paragliding, Kitesurfing and Suba diving are some of the things you may enjoy thoroughly.
Post Lafayette Beach
Rustic environment and undulating waters are the highlights of this place. The place offers you to make memories that will last forever due to the outdoor activities it proffers. If you are an adventure enthusiast, you will admire the place and would want to come back for the thrill. The color of the water simply makes you feel very close to nature.
Best Time to visit:
Months of November, January and March are ideal for a holiday in this lovely place. You may book in advance to get a good bargain.    
Top Attraction:
Boat tours, underwaters, and skydive.
Interesting Facts:
It is a pristine location and is designed for experienced swimmers
Where To Stay:
Radisson Blu, offering a relaxing spa and the likes of the same are available for your stay. Enjoy the super-luxury the place has to offer.
Things to do:
Skydive, Constance Link golf, Aqua-adventure, Dive underwater and come face to face with water creatures.
Pereybere Beach
The Beach is spread over a stretch of 150 meters and is a popular tourist destination. The place remains crowded throughout the week, primarily because it is safe for children. The beach observes families from all over the world owing to its adventure sports that can be done here. The series of coconut trees will provide a wonderful shade which you will enjoy.
Best Time to visit:
Visit this lovely beach from January to April and then from September to December.
Top Attraction:
Octopus Diving Centre, Diving and other water sports.
Interesting Facts:
This is the calm sea and is apt for families
Where To Stay:
Le Beach Club, Casa Florida Hotel and Spa and many more places to stay at this beautiful place.
Things to do:
Windsurfing, Parasailing, Kayaking, catamaran renting and deep-sea fishing are the most important to-do list of this place. 
Le Pouce at North West of Port Louis
It is here that you will be filled with serenity and peace. The green peaks and surface provide the best experience in making you feel close to nature. The peaks are such that one can begin hiking and can enjoy reaching the green peaks that offer more green areas to witness from the top. The height of the peak is about 812m, because of which it is addressed as the 'Thumb Peak'.
Best Time to visit:
May to December when the winters have approached makes it the best time to visit.  
Top Attraction:
Lush green peaks, perfect for hiking.  
Interesting Facts:
Mountains are covered in greens and flora and are the third highest peak in Mauritius with a height of 812m. Charles Darwin is credited to have been the first one to explore this and climb this lovely peak.
Where To Stay:
Manisa Hotel, Le Meridien and many more hotels where you can enjoy the spa and pool when not at the beach.  
Things to do:
Enjoy the weather when you begin the hiking trail with the azure sky at the top.
Rodrigues
Named after Portuguese explorer, this is a quintessential place to visit when planning to come to Mauritius. A strikingly beautiful island with turquoise waters and splendid flora, you will be enriched upon your visit about the various natural formations and their metamorphosis over the period of time. To enliven your life while being away from the hustle and bustle of the city, you must visit this natural beauty and make the most of your vacation. It is also ideal for honeymoon couples as it is pristine.
Best Time to visit:
Months starting from June to November are ideal for a visit as the weather is ideal.  
Top Attraction:
Nature parks and reserves are some of the beautiful places to visit this island that will make you want to come back for more.   
Interesting Facts:
It is a volcanic island in the Indian Ocean named after a Portuguese explorer.
Where To Stay:
Island Hotels like Escale, Vacances, Le Flamboyant Hotel are some of the best places to stay at this amazingly beautiful island.
Things to do:
Day cruises, Zip lines, hiking, beach, paragliding are some of the adventure activities that will give you the adrenaline rush.
Blue Bay Marine Park at Blue Bay
Admiration for water sports will certainly take you to Mauritius; post reaching Mauritius make sure you visit Blue Bay Marine Park that has numerous flora and a beach to enjoy the adventure you have been seeking to explore. The entry to this area is chargeable and is charged at 18 Euro per person. Visit this amazing park and feel your heart closer to nature with a beach in the vicinity about an hour's ride from the park.
Best Time to visit:
Morning between 7: 00 a.m. to 11:00 a.m. and then from 1:00 p.m. to 5:00 p.m. is the perfect timings to visit this beach. If you are more adventurous and a dexterous swimmer, you may carry all the equipment for safety and swim for a cold tide in the night too.  The best month to visit this place is October.
Top Attraction:
The Glass bottom boat that allows you to witness aquatic life closely while you are still above the waters.
Interesting Facts:
This is artificial but appears to be real with mangroves, algae, seagrasses and a lot more that will tempt you to dive not just virtually but in reality too.
Where To Stay:
Shandrani Beachcomber Resort, Blue Beryl Guest house are some of the beautiful and budgeted places to stay when you are at the Blue Bay. You may find the likes of it and accommodate yourself according to your budget.
Suggested Read: 16 Cheapest Places to Travel in 2020
Things to do:
Snorkeling and glass-bottom boats will make you feel amidst the lovely sea creatures. So behold your breath and get down into the waters to enjoy this lovely sight and gain some precious facts about the sea creatures.
Sugar Museum and Factory
L'Aventure du Sucre is a famous destination for explorers for being a Sugar estate transformed into the museum. Exhibiting the sugar cultivation, the fun begins as soon as you enter this lovely premises. An entire life cycle of cultivating sugar is depicted through various pictures and other pieces of evidence.  If you have a sweet tooth, you will be thrilled as you can taste about 15 varieties of sugar which can be followed by a fine dining dinner or lunch. Paying a cost of Rs. 380 per person, you can get in and understand the legacy of this transformed place.
Best Time to visit:
This lovely and insightful place can be visited during October and early November
Top Attraction:
The variety of sugar that this place has. Other than that, the museum encompasses a village Boutik allowing you to splurge on some local items.
Interesting Facts:
The place has a legacy of more than 250 years old.
Where To Stay:
Located in the district of Pamplemousses, you have a variety of places to stay. From hotels to resorts, to inns and lodges, many places can be chosen from that fit your budget.
Things to do:
Enlighten yourself by not just visiting this exquisite sugar museum, but also the areas nearby. Some of the nearby museums are Frederik Hendrik Museum and Mauritius Photography museum. These places will give you an insight into the culture and the people of this place.  
 Suggested Read: 21 Travel Tips Every Traveler Should Know
Casela Park
Experience the unbelievable when you come to Casela Park in Mauritius. You get to walk parallel to the king of the jungle which is surreal. This is once in a lifetime opportunity which you ain't want to miss. So get ready in your essentials, with covered legs in camouflage colors. The subtle sounds and your confidence can lead you to be near the jungle king. In the presence of the trainers and guides, you may walk with these creatures to enjoy nature in the wild.
Best Time to visit:
To spot the lions, you must visit this lovely park in September.  
Top Attraction:
The Lions, and the wild walk with them with Rempart Mountains in the background.
Interesting Facts:
It is the oldest animal park on the island. 
Where To Stay:
Great rates of hotels and resorts along with great service are available at this fabulous place.
Things to do:
Catalog of activities ranging from zip line, adventure walk, camel rides, and safari tours, the place is natural and provides a serene atmosphere.
Suggested Read: 29 Travel Accessories to Travel Smart
Balaclava Ruins at Turtle Bay 
Mauritian heritage can be seen here at this open-air museum. This wonderful site reflects the history of the island of Mauritius and how this fort was significant in protecting the sugar estates of the island. With the ownership rights of the German chain of Hotels, the site is preserved and maintained by the owners.
Best Time to visit:
You can visit here throughout the year at no cost. However, the authorities must be informed beforehand. 
Top Attraction:
The fort itself is the topmost attraction with sea walls on one side and concrete on the other.
Interesting Facts:
Fortifying walls were built to protect the sugar estate of the island. For sometime in the past, this property was utilized as the popular holiday location for the rich Mauritian.
Where To Stay:
Maritim Hotel, the closest to this place is a great place to stay. There are many others that you can choose depending upon the availability.  
Things to do:
A walk would be tiring to take you through this majestic structure, so you may rent a bicycle and perceive about this wonderful heritage site. 
Where to Stay? The 10 Best Hotels in Mauritius "Guaranteed Discount"
With a list of must-visit areas, you are now more than equipped to begin this expedition. Choose adventure, romance, luxury, or a carefree stay, Mauritius will not let you down in any way. Enjoy every bit of the beaches, resorts, natural parks, forests, and the culture of this attractive island.