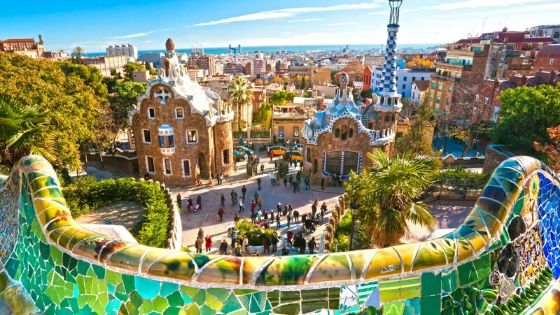 17 Best Family Holiday Destinations in 2020
Traveling is exciting for people of all ages. Experiencing new adventures, visiting places which they study in books or see in TV, trying different flavors is as exciting as it does for adults to kids too! Being a parent you should choose a place that is kid-friendly. Here are 17 best family holiday destinations to help you enjoy traveling with your family.
But, before here  are a few tips as a parent you should know:
If you are having a very young kid 6 months to 1 year be sure to take a baby carrier with you because not all places are stroller friendly

Always, carry some notebooks, color

pencils and books to keep your kids engaged.

Do not forget to refill water in the sipper in every possible stop.

Always keep an eye on your kid while engaging in some sport activity and check if they are kid-friendly before trying any new sporting.
With these few words of advice, I am going to share the best family holiday destinations to visit in 2020.
Bali, Indonesia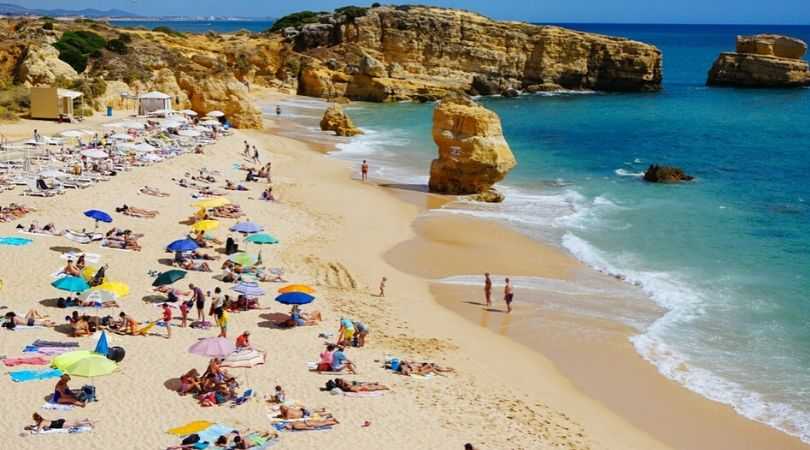 Reading the title of my first family holiday destinations you would have thought no way. But you are wrong! There are so many things you can do with your kids on the beaches of Bali. 
Best time to visit is from April to October. 
How to Reach
The location of Nusa Dua is 20 km from Denpasar and can take 30-40 minutes to get to Nusa Dua if it coming from the Ngurah Rai International Airport. From the airport you could get a cab, but it can be a little pricey. We recommend that you drive around Bali using Pick, Blue Bird or Go Jek.
Tourist Attractions
Uluwatu Temple in Bali is an ancient temple close to the ocean. Sacred Monkey Forest Sanctuary is a temple complex with many monkeys. Also, have unlimited fun on beaches of Bali.
Things to do
You can take your kids to spas, there are kid-friendly spas, cooking class with your kids, Turtle Island tour or bird park visit. Beach games, surfing and swimming are the beach activities you can engage with your kids.
Want to know more about Bali? Here are 11 Best Things to Do in Bali
Interesting facts
There will be plenty of fun for the whole family from the beautiful beaches to the lavish rice terraces around Ubud and the cultural attractions developed in Bali for kids. 
Where to Stay
Nusa Dua is one of Bali's best-known places for families to stay. When you want to chill out on a beautiful Island, Nusa Dua is certainly a good choice for your holiday in Bali.
Suggested Tour: Bali: Mount Batur Sunrise Hike and Natural Hot Spring
Vietnam is a wonderful budgeted family holiday destination if your kids love history, beaches and taking long rides. Vietnam has become a perfect holiday destination for families from cuisine to wonderful cultural immersion activities, from its beautiful beaches and ancient towns through to the busy cities.
Best time to visit –April or May
How to Reach
You have to reach Mekong Delta from Ho Chi Minh City. Enjoy local visits in bicycles or local rids in taxi. Take a bus from Saigon to Phuang Trang (Futa). Per 30-60 minutes, busses depart for Can Tho. You can order your fare on the day of departure (110,000 Dong, $4.83, for each ride).
Book Your Tour Now: Mekong Delta Small Group W/ Vinh Trang Pagoda & Rowing Boat
Tourist Attractions
Beach resorts, Duong Dong, Phú Quốc Park, Surfing at Sao Beach, Vinh Trang Pagoda is a Buddhist temple with statues and gardens. Unlimited wildlife sceneries in Phú Quốc Park, Tràm Chim National Park, and Vinpearl Safari Phú Quốc.
Things to do
You can go on a boat trip to the Mekong Delta in a tiny village in Vietnam, hear about the Vietnam War. You can enjoy riding through the villages and mostly the beach will be the main catch for kids.
Interesting facts
In fact, you can also visit several ancient villages in this wetland to see the stunning beauty of the natural landscapes and hear about the history and the daily lives of the locals.
Where to Stay
The Mekong Delta as an area lies at the west end of the City of Ho Chi Minh (also known to the local residents as Saigon) which forms a triangle that stretches eastward from M Samoon to Châu Šumoon, north-west to Hà Tiên, southwest to Cà Mau, including Phu Quo Island.
Suggested Read: 25 Best Honeymoon Destinations in the world
London, UK
Trust it or not, the ancient city still seems to be significant thumbs up to family explorers as family holiday destinations –and why? There are a lot of parks, fantastic transit choices, while it is a big, vibrant community, and it is difficult to deny Harry Potter's role in drawing young visitors.
Best time to visit – The best time to visit London is between March and May with mild temperatures and lush and thriving city parks.
How to Reach
The 5 most important airports in London are Heathrow, Gatwick and Stansted. Approximately 100 international airlines fly to and from London Heathrow Airport. You can take a cab to go around the city
Tourist Attractions
You can visit London's iconic national timepiece, Big Ben and sing with your kids, "Hickory, Dickory Dock". London Tower is a medieval castle housing the Crown Jewels. The biggest Ferris wheel at London, in which you can enjoy with your kids. 
Interested in London Trip Here are 22 Amazing things to do in London
Things to do
The Beatles, Harry Potter and theatre history are based in the United Kingdom. In Buckingham Palace we find popular cultural icons and royal landmarks across the world. Stonehenge is also a renowned historical landmark, a convenient day trip from London, which draws families to the UK. And don't forget to take Harry Potter guided walking tour. 
Interesting facts
Take your kids to London Bridge, an old tie favorite rhyme will be a great thing to do in London with kids. 
Where to Stay
The convent garden is one of the famous places where tourists stay in London. Belgravia, Kensington or Knightsbridge are also good places for sightseeing.
Suggested Read: Top 50 Travel Destinations in the World
Rijeka, Croatia
The stunning combination of majestic landmarks, city beaches, exciting street festivals and the intoxicating Italian grandeur is slowly beginning to find its own kind of allure as family holiday destinations.
Best time to visit – May and June or September and October when the weather is pleasant and sunny
How to Reach
Airport bus takes you to Rijeka Jelačićev Square (1.5 km from the main bus station) and Rijeka Train Station (2 km). There is also an airport bus to Opatija. Rijeka Airport Bus is 50 Kuna and Opatija 70 Kuna, tickets are available on the bus. The bus can be reserved.
Tourist Attractions
Trsat Castle is an ancient castle that is restored with café and views. 17th century Cathedral at Rijeka. The peek and poke computer museum will keep your little Einstein's engaged the whole day. You can rest at the golden sands of Glavanovo Beach.  
Things to do
Forward-looking tourists to Rijeka take advantage of the fictive ripped cellar of the Museum of Contemporary Art and the noble fish at Konoba Na Kantunu, a majestic undergirding, while people battle for sunbeds in Split and Hvar to the south.
Interesting facts
Building on the first-ever Art Quarter in Rijeka is built in the former Benčić industrial complex, with locations such as the Palace of Sugar Refinery – Rijeka Town Museum's future home – and the T-object, which will give birth to the Rijeka City Library.
Where to Stay
Some of the best hotels in Rijeka near Tower Center Rijeka include Tijara Apartment, Eleonora and Volcano Rijeka.
Rome, Italy
The family members of any generation enjoy too much, from literature to culture to food. Many students are definitely going to know at school about the Roman Empire and be excited to see everyday life at this family holiday destination.
Best time to visit – September and November and April to May
How to Reach
Through Fiumicino Airport there are several routes to the heart of Rome. You might take a train, take a taxi, and rent a car or a rental. The airport is served by the Leonardo Express Train to Termini, the city's main train station. The ride takes 30 minutes.
Suggested Tour: Vatican Museums & Sistine Chapel Skip-The-Line-Ticket Entry
Tourist Attractions 
The ancient and iconic Colosseum of the Roman Empire in which thousands of early Christian were executed. The world's largest Basilica of the great apostle St. Peter's Basilica. Pantheon the iconic landmark of Rome will keep you entertained all day.
Things to do
The children can be seen riding horses, taking cooking classes, swimming and relaxing in the area.  In Sicily, Arte al Sole provides children's courses. Some of the workshops include painting, cooking and chocolate making.
Interesting facts
Families also fly to Italy to see sculpture, the Colosseum of Rome, magnificent mountain sceneries, beaches, and even hot springs. This western European country's pizza and pasta is hit among kids.
Where to Stay
Piazza Navona and Pantheon are the best places to stay a novice visitor to Rome and good for sightseeing. 
Back To Top
Athens, Greece
Having for millennia been the center of a civilization that has been more advanced than any other, visiting Athens shows how far human beings can go by holding art and knowledge above battle. In Greece's proud and enthusiastic capital are the best family holiday destinations to see and do.
Best time to visit – spring and fall.
How to Reach
There are buses and electric trolleys that service the city which has to be waved at the blue (bus) and yellow (wagon) stations. Tickets are cheap, but taxi fares will then be higher. The smart new metro network was also recently opened in Athens. Construction was very sluggish because without touching exposed antiques!
Tourist Attractions
The 5th century BC hilltop temple Acropolis of Athens is the iconic tourist attraction of the country. There is also an Acropolis museum that has contemporary treasures. Parthenon is also a 5th BC Athenian temple.
Things to do
Experience a hop-on-hop-off bus ticket in Athens, the port of Piraeus and the beaches. Experience fast travel to major attractions, including Panathenaic Stadium and the Acropolis Parthenon. Four lines, including Athens (Orange Line), Piraeus (Blue Line), Glyfada (Yellow Line) and Vouliagmeni (Green Line) will be accessible for 1 day.
Interesting facts
Find your devoted guide on the hot spot where you can enjoy popular Greek delicacies, toilets and water or snacks. Instead your guide will take you to Pnyx Hill, where democracy is raised.
Where to Stay
If you want to tour the Acropolis, Plaka is probably your best place to stay. While highly recommended, the streets are peaceful and welcoming. Highlights can also easily be reached from the Monastiraki area, which should cater to those who enjoy the vibrant street life in Athens.
Back To Top
Paris, France
Everybody enjoys that part of Paris. No matter whether you visit the scenic parks, Montmartre's bohemian streets, design fashion or art history, there's always another secret around the corner.
Best time to visit- August
How to Reach
Velib is the easiest but most effective way to travel across Paris. For a day pass or a weekly ticket, you pay a 1.70 EUR charge.
Tourist Attractions
Paris is place that knows to keep the tourists busy of all ages. Especially if you have teenage kids the Louvre museum will be the best time they spend in Paris. Cathedral Notre Dame de Paris and Eiffel tower are other iconic places to visit with family without missing. 
Suggested Tour: Paris: Eiffel Tower Stair Climb to Floor 2 w/ Summit Option
Things to do
The best thing to do as a family in Paris is to be on a surprise trip and seeing the Eiffel Tower light up at night.
Interesting facts
The Cité des Sciences et de l'Industrie is one of the kids ' favorite museums. It is built for young kids and provides multiple opportunities to keep them busy. You will love visiting museums in France if your children love literature, history and science.
Where to Stay
The Montmartre, the 18 boroughs, is one of the most economic areas in Paris, and it promises several places to stay for the first time.
Also Read: 25 Places to Visit in France
Tokyo, Japan
The capital of Japan is modest and audacious, noisy yet organized, attracting people as much as sightseeing. You'll still find great food, outstanding shopping and spectacular nightlife, but here's a mixed bag of stuff to do!
Best time to visit – September and November
How to Reach
Taxis are unbelievably expensive and are always likely to hit frustrating queues. Tokyo's vast metro network is the best way to get around. But be mindful that it is difficult to get details in English, so prepare for your trip in advance and don't be afraid of questioning staff or commuters!
Tourist Attractions
The Senso Ji historic temple of goddesses will keep you busy with architecture and art. Tokyo Tower and Tokyo tree are other such tourist attractions to see in the country.
Things to do
Discover Tokyo on a personalized walking trip with a local host and explore the area as a resident. Pick what you want to see and do according to your guide's suggestions.
Interesting facts
Legoland will be the best attraction for kids. The children can enjoy the Shibuya Crossing, one of the busiest road crossings in the country, and a visit to Shinjuku. Disneyland Tokyo is a place that is cherished as family holiday destinations.
Where to Stay
Shinjuku, Ginza / Hibiya, Shibuya or Roppongi are the perfect places to stay. Nihombashi, Shinagawa, Hamamatsucho and Shiodome are other good places to stay.
Back To Top
Kangaroo Island, Australia
Kangaroo Island–70 kilometers from South Australia continental–is a truly wild refuge with its milky turquoise seas, sloping calcareous cliffs and the eucalyptus forests packed with big-bellied koalas.
Best time to visit- October to April
How to Reach
Through Adelaide, the capital of southern Australia, Kangaroo Island can be reached easily. It's a 25-minute ride by air, it's about 2.5 hours by scenic train and ferry transfers.
Tourist Attractions
There are lots of wildlife and trekking places to visit as a family in Kangaroo Island. The Seal bay, Little Sahara and Remarkable Rocks are some of the places of must-visit. 
Things to do
There are a lot of kid-friendly beaches, you can go on a cheese tasting tour in this best family holiday destinations, and see a lot of pelicans and seals on the beaches. 
Interesting facts
The 10 day festival of Australia will still highlight the thriving heritage of cellars and regional items, from local juniper gins and gourmet ovine cheese to southern rock lobsters and honey created by Ligurian bees, the last remaining stock found in the world. Tasting Australia is an international festival for the region.
Also Read: 10 Best Festivals of the World
Where to Stay
Kingscote is the laid-down center of the island, a great postcard town with a few bars, decent restaurants and plenty of pines from Norfolk Island.
Back To Top
Cusco, Peru
Peru is a fabulous new addition and becomes more famous. Not without their difficulties as a high altitude nation but especially satisfying, like Machu Pichu's Modern Wonder.
Best time to visit- June to mid-September is the best time for this family holiday destinations.
How to Reach
Lima City is host to international flights to Peru. From this area; known as "the city of the kings," it can fly in about 55 minutes to Cusco, or take a bus which takes approximately 20 hours to travel because of Peru's rugged terrain.
Tourist Attractions
Sacred Valley, Camino Inca, Saqsaywaman and Qorikancha are some of the citadels or ruins of the Inca temple. A series of aqueducts, canals and waterfalls are seen in Tambomachay.
Things to do
Take a full-day tour to rainbow mountains, Moray and Salt Mines Quad Bike Tour is also famous among the tourists. Visit the Maras salt mines and Moray Inca archaeological site by Quad Bike on a glorious ride from Cusco
Interesting facts
Cusco is a town for explorers, small and simple to explore. It is jam-packed with an extremely well documented and reconstructed fascinating history of the Inca Empire and Spanish Conquest.
Where to Stay
The two prime areas to stay in Cusco are usually considered to be the Plaza de Armas and San Blas, which together are known as the Historic Centre.
Suggested Read: 25 Best Hill Stations in the World
Reykjavik, Iceland
No wonder when Iceland has been visited by many of our families in the last year! This continues to be a land of unique, stunning and raw elegance, and tourists extend their journeys beyond the Golden Circle and into Reykjavik easy days.
Best time to visit – June and August
How to Reach
Through taking a public bus, you can find the cheapest way to get from the airport to Keflavik. City bus no. 55 to Reykyavik city from Reykjavik airport.
Tourist Attractions
The modern cathedral Hallgrimmskirkija is a striking tourist attraction of the country. Sun Voyager and Perlan are other places of must-visit in the city. 
Things to do
Why not start with the Snæfellsnes Peninsula with younger children? There are shorter travel routes and fewer tourists. Black sand beaches, volcanoes, lava fields and cascades
Interesting facts
Like most Scandinavian towns, Reykjavík is known to be quite pricey and that's a fair evaluation for a town of its importance. Yet Reykjavík simply isn't as pricey as Paris or London.
Where to Stay
Midborg is Reykjavik's back, heart and middle. It is the small and compact central area where many of the best shops, restaurants, bars and sights can be located.
Back To Top
Bekka Valley, Lebanon
In intriguing Lebanon, movement is beginning to unfold, with its collapsed floating castles and vast mosaic-paved streets, which in recent years are now tourist-free, again attracting culture-curious tourists.
Best time to visit – December – March
How to Reach
About 30 km east of Beirut is the Beqaa. The valley is located between the western Mount Lebanon and eastern Anti-Lebanon.
Tourist Attractions
There are so many ancient temples for Greek gods like the Temple of Bacchus, Temple of Jupiter. Baalbek Roman Ruins is also an iconic tourist attractions.
Things to do
There is a lot of interesting things to do. Sightseeing, excursions and enjoy tasting different flavors of Lebanon. 
Interesting facts
You'll consider Ixsir less than an hour away, who holds the title' the world's highest vineyard.' Yes, in 2020 the wine industry in the country will be making waves.
Where to Stay
Some of the most famous hotels in Bekaa Valley are Layali Al Shams Hotel, Grand Kadri Hotel and Hotel St Jean.
Back To Top
Portland, US
The food scene at Portland is as eclectic as you would imagine from a place full of such an obscene wealth of goods–a town where the local bluefish are so cool that it is almost always on the tray.
Best time to visit – June to August
How to Reach
Portland International Jetport is the main airport. It can be annoying commuting here and parking can be super expensive. Our public transport system is, on the other hand, perfectly suitable and quite convenient.
Tourist Attractions
Portland's main lighthouse is a major tourist attraction. There is an art museum that will be most entertaining for kids of 10-16 ages. Beaches and resort add more fun when visiting Portland with family.
Things to do
A few hours north of the Blue Hill peninsula, in Penobskot Bay, you'll also find Deer Island, reachable by rail. It is a place fed with lobster meat and you will see colorful boys spread across the area. The offshores of Deer Isle are not only spectacularly beautiful but old granite quarries are conserved by the Island Heritage for future generations too.
Interesting facts
There are regular and fruitful new food openings here. A collaborative effort by the food group of Portland can be monitored on the Portland Food Map.
Where to Stay
Old Port is famous for its cobbled sidewalks, stone houses of the XIX century and the fishing docks. 
Also Read Top 21 Travel Tips Every Traveler Should Know
Egadi Islands, Sicily
The hidden beaches of butter-sand and the ship-wrecked remains of the Egadi archipelago are so dark that something extraordinary encloses. In-known visitors from Sicily's beautiful Aeolian Islands have been searching to feed their appetite for cheap and quiet places many tourists have not met.
Best time to visit – September to October
How to Reach
Just take a day trip from Trapani, or use the hydro-skimmer / hydrofoil for a more adventurous journey and you will reach a very special group of islands within 30 minutes.
Tourist Attractions
The turquoise water and golden beaches are great attractions in the place. The place is filled with many islands you can spend on a low key and peaceful way as vacation spot. 
Things to do
You can go out fishing; there are many beaches to enjoy and wonderful sceneries. 
Interesting facts
The Egadi Archipelago, which is created by the islands Favignana, Levanzo and Marettimo and the rocky islets of Formica and Marrone, is thrown off the western shore of Sicily, with a short hydrofoil ride from Trapani.
Where to Stay
The Delle Cave Hotel, Il Portico Hotel and I Pretti Resort are the hotels in the Aegadian Islands that offer highly prized breakfasts.
Back To Top
Siargao, Philippines
In the scarcely trodden southeast of the Philippines, a teardrop tropical island draws legions of right-hand types to its beaches, with its gnarly surf crashes, including the famous Cloud 9 surge, one of the riders of which is Kelly Slater and Anthony Kiedis.
Best time to visit – March to September
How to Reach
Sayak Airport only Skyjet and Cebu Pacific fly there direct from Manila.
Tourist Attractions
Secluded beaches in the Philippines are of a great escape from the noise of the city. It will be a great place to visit if you have adolescent kids who like to spend time peacefully. 
Things to do
A lot of attractions like surfing, naked swimming, and relaxing at beaches. 
Interesting facts
Surfer may go to the nearby white-sand islets of Daku, Guyam and Naked Island or motorcycle around Siargao. In order to escape the (relative) crowd, visit Pacifico and Alegria's almost abandoned beaches north, where palm trees cast dancing shadows on the sand.
Where to Stay
Stay at General Luna if you want to be at the forefront of Siargao's night and meal scene. The town of Malinao is a great place to relax, refresh and unwind
Back To Top
Salvador, Brazil
While travelers sometimes underestimate Salvador Bahia, it's worth a visit, we believe. The town has a wealth of colonial history, architecture and art as the former capital of the country. Salvador Bahia will easily welcome you and win you over with its beautiful architecture, the old part of town and idyllic beaches.
Best time to visit – December to March
How to Reach
One of the best ways to get around the area is by taxi. Taxis function without a meter in Salvador.
Tourist Attractions
Iconic beaches are the main attractions of the place. Beaches like Bay of all saints, Porto De Barra beach are great tourist attractions in the country
Things to do
São Francisco stands out as the most highly decorated city known for its beautifully ornate temples and its interior is lined with gold-covered wood carving. It took two years to complete the glowering of the High Altar. This church is constructed from 1708 to 1750, combining mannerist and baroque settings.
Interesting facts
Salvador is one of the oldest colonial towns in the Americas established by the Portuguese in 1549 as the first capital of Brazil. There was a misunderstanding. The city's food, culture, dance and architecture is renowned. The beach in Barra is considered one of the world's best beaches.
Where to Stay
Villa Bahia: luxurious shopping hotel, excellent Old City venue, self-catering space, antique furniture, outdoor swimming pool.
Back To Top
Barcelona, Spain
The mild climate in Spain makes it a beautiful beach destination throughout the year. A winter tour is not as cold as other European countries. There are plenty for children to play in science museums and beautiful sandy beaches. Spain is the perfect European country for children to visit because they enjoy the weather and the food and they are so sweet to everyone.
Best time to visit – May to June
How to Reach
The quickest, simplest and most accessible means of getting across Barcelona is through public transport such as the subway, tram and FGC.
Tourist Attractions
La Sagrada Familia is an iconic ancient church in the city of Barcelona. Park Guell will be more engaging as it is filled with sculptural buildings and Casa Balto is also a modern tourist attraction. 
Things to do
Art by Gaudí is shown everywhere, and Gaudí Park in Barcelona is one of the best places to see everything. Spend a day exploring and loving the park's scenery and sculpture. 
Interesting facts
Spain is the joy of a chocolate addict. In all the chocolate museums in Spain, you will want to eat chocolate.
Where to Stay
Gràcia and Poblenou have both a good range of lodging for couples, although they are more distant from the main attractions of Barcelona.
Back To Top
Frequently Asked Questions:
Have you been there at any of the places then share your experience with us? And if we forget your favorite one then tell us in the below comment section. 🙂