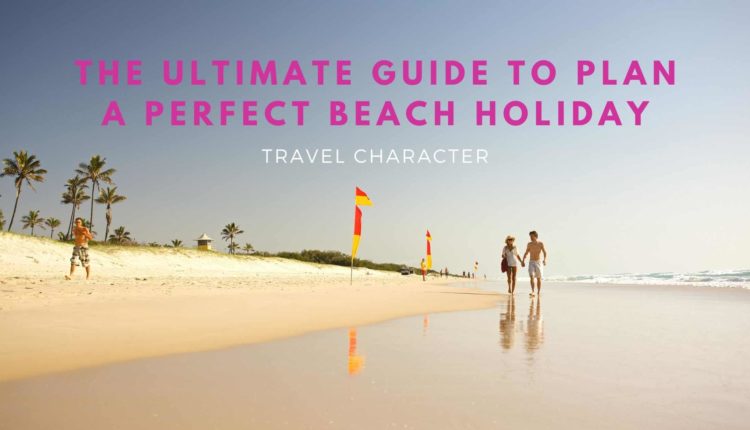 The Ultimate Guide To Plan A Perfect Beach Vacation
Love for waters often pulls a traveler towards the beach. This admiration towards the waters that are under the azure sky along with the shining sun is pure bliss. On top of that, if you find a beach that serves beer and has a neat umbrella and bed to be in shade, you've entered the heavenly place.
The question arises how do you find out what serves what so you are not shocked when you reach the beach unaware and empty-handed. Just so that you don't have to go through the drag of looking for a beach, we have prepared for this list for you so you can enjoy the vacation without any stress.
Check out: Top 50 Travel Destinations in the World
Choosing Your Favorite Beach Destination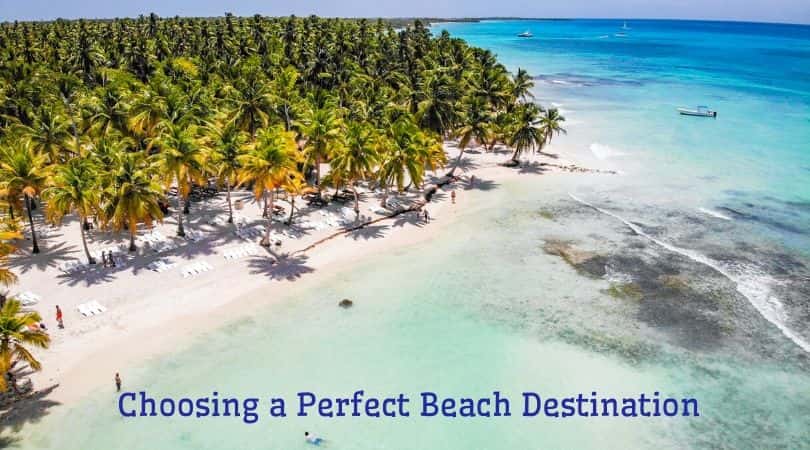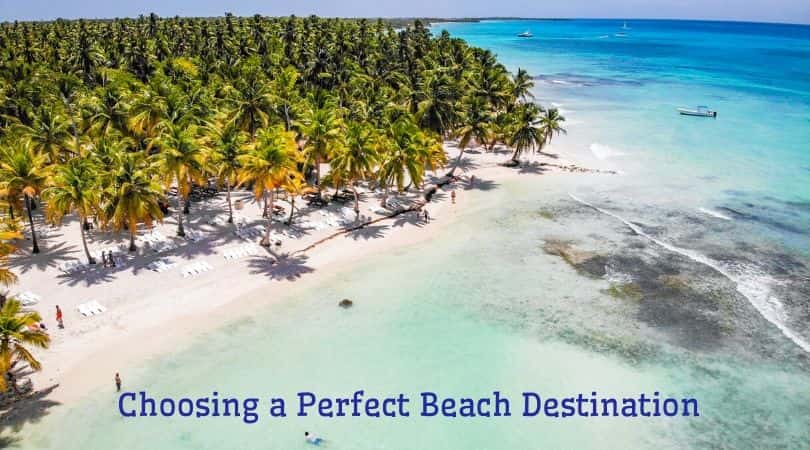 After you have made your mind and have opted for a beach holiday, you are left with how to choose the beach to make the holiday perfect. It all depends upon who are you traveling with? if you have family, you need to check every nitty-gritty and then secure a place to stay near the beach, but if you are alone, you need to worry much. Of traveling with family, listed below are some ways you can choose your beach destination
Prior Experience: If in the past you have traveled with someone or alone, and have found a particular beach full of kids and women and men alike, you instantly can plan a holiday to that beach. Prior experience always comes in handy as you are aware of the place and can guide your family too. This often makes you the hero of the family and someone who knows-it-all. So it is also the perfect way to create that bond with your kids and be their hero.
Number of Activities: Swimming and playing in the waters is something that everyone enjoys doing at the beach. However, if the kids are pre-teens or older, they would need more than that. In that case, do not disappoint them. So before you venture out, check out the water activities that can keep them busy. Make sure, you see a reliable website or talk to the hotels in the area to have apt information.   
Equipped Beach: No matter how much food you carry, it is important to be at a beach where the kids can enjoy some warm and fresh food, Do check this point out before you finally head out to a beach.
Accessibility: Make sure the beach has easy access. There are some beaches that you cannot just walk up to. You need to pave your way amidst the rock and forest, so keep those adventures for yourself alone.
Budget Planning For Beach Vacation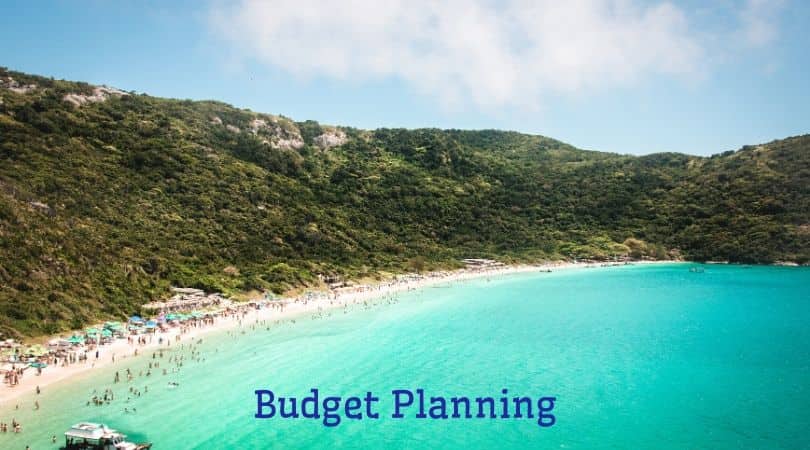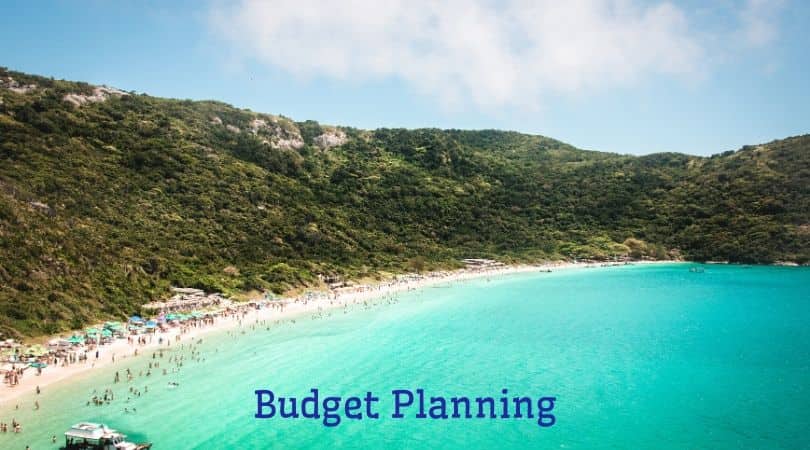 With more activities and facilities around, you, of course, need to know how much you will approximately be spending.
Choosing the right time for a vacation: While you plan for the holiday and its budget, make sure you choose a season wherein the expenses are less. We all know the summer season is laden with people. The beaches are often overcrowded and flights and accommodation are also expensive. The best time to travel is over a long weekend, wherein not many people visit. The hotels and inns will also not be very expensive during this time.
Accommodation: Choose your accommodation according to your budget. Everything may allure you, but be pragmatic and choose the one in your budget so you can spend on other activities at the beach.
The distance of your stay and beach: You can reduce the expenses by reducing your travel expenditure. Make a judicious choice of being close to the beach. A place where you can walk to the daily sun at the beach would be apt. This will not make you wait and will be time effective too.
Comprehend the need: Invariably, what you expect goes the other way round. Traveling with family often leads to such a situation. So keep some cash/money handy for that extra expense so you don't have to feel bad when you overspend.
When to Travel At Beach
Traveling alone does not require much thinking, so go ahead and plan the day to move for that lovely sandy holiday.
Time: All pervasive beach holiday is possible only when the season is right, there is enough sun and currents are low. This may or may not be summer vacation time, so ply according to the beach waters before you hit the sand.
Season: Choose the right season, some beaches are great during the winters too and sum are splendid only during the summers. Understand the pros and cons and move ahead for that holiday awaiting you! Some destinations are sunny round the clock, in that case, choose the off-peak season you get the best and don't even have to shell a mammoth of money.
Airfare: if the beach holiday has been on your mind and you know where to go, just jump at the best deal and book your tickets. Keep checking about 2 months in advance and pounce on the best deal, a day or two here and there may have to be adjusted, go ahead and do that when you can save a lot on your travel amount, especially with family.
Discounts: Check with the tour companies and the tour guides for good discounts. As and when you get one, go ahead and book your travel plan at a great discount and enjoy the days.
What To Plan for Beach ( If Travelling with Family, Kids, Couples, etc)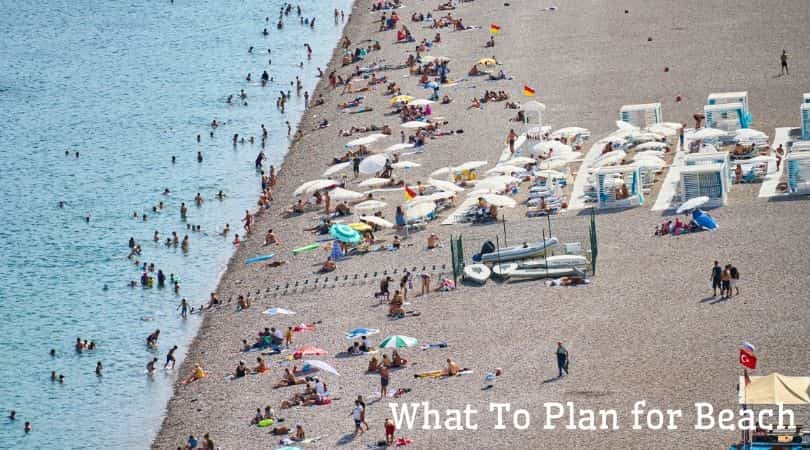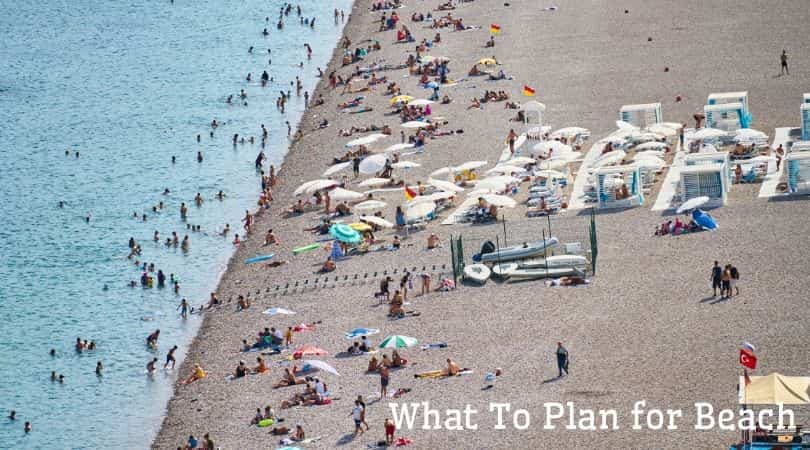 Numerous times when you go without a full proof plan the kids have to bear the brunt of that. It is not just important but also necessary that you plan well and in advance before you venture out with family.
Place of Accommodation: It is a waste of time when on a holiday you are collecting essentials for the family. To avoid that and make the most of the holiday, make sure you choose an all-inclusive place. This can be a resort or a good hotel that allows kids some activities other than providing the essentials. This will bring joy to you as well as you will be free from the chores and that is what a holiday is all about.
Rent a car/vehicle in advance: It is not wise to wait for long before you book a car. It is important that you book a vehicle in advance so in case there is a problem with the availability, you always have one for yourself.  This is important especially in the peak season traveling.
Pack light: Traveling with kids often makes the luggage heavy. So pack smart and these clothes that dry faster so you don't have to carry too much. Even for yourself, pack light as this will not just give a room for some shopping, but will invariably make you feel comfortable. You can pay more attention to the children and not just in dragging the luggage and unpacking and packing each time to reach a place of accommodation.
Activities: Whenever your kids and other members of the family wish to participate in an activity on the beach, make sure you train them well to do everything in the lifeguard tower. This will minimize the risk and you can be stress-free to enjoy your holiday.  
What To Pack For Beach Vacation (Men, Women, Kids, etc)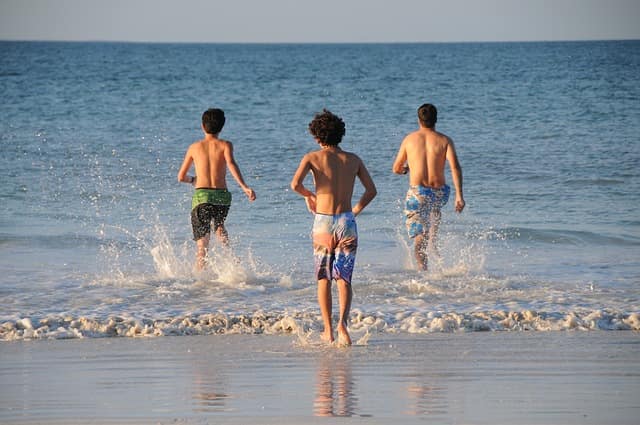 Packing is one of the most essentials for a beach holiday. Let us know what are the vital things to pack:
Clothes: Pack light, and pack only the essential clothes. As you are moving ahead for a beach holiday, you may need more than one beachwear, but in that case, you can always reduce the regular clothing. Carry shorts, light t-shirts, and those clothes that dry easily so you can wear them again.
Accessories: Carry a good sunscreen, cap, sarong, more than one shades, and flip flops. Do no carry fancy clothes and fancy shoes. They will not be any use to you as a beach holiday requires something that has a good grip on the sand and does not retain water. You can also carry waterproof items, such as watches, cameras, and bags. Why bags? You shall understand this when the kids begin to collect shells and conch and you will have no room to pack those.  
Equipment: If you have planned a beach holiday that has lots of activities, then do check with the resort or hotel where you will be staying about the availability of equipment. Some resorts provide board, and umbrella for free, and some beaches also do that. So check out the resort and accordingly choose what to carry. You may carry balls and other floating toys if necessary.
Snacks: At the beach, the kids often feel hungry real quick. Kill their hunger with healthy snacks. So carry fruits, whole fruits are better as you need not carry knives and other things to serve them. Whole fruits such as banana, orange, and apples would also keep the family full for some time. If in need of a full meal, several beaches have small restaurants that can provide meals that your kids can enjoy.
Check out: Top 10 beach outfits ideas for every personal style
What to Do on Beach – Activities (Fun, adventure), Water Sports, etc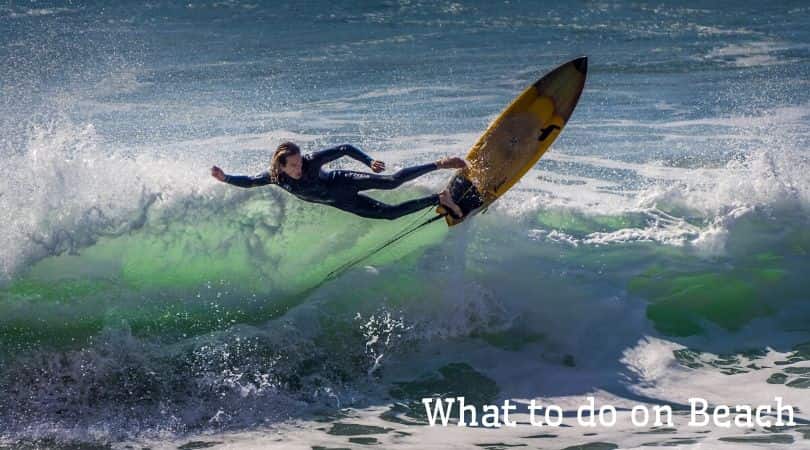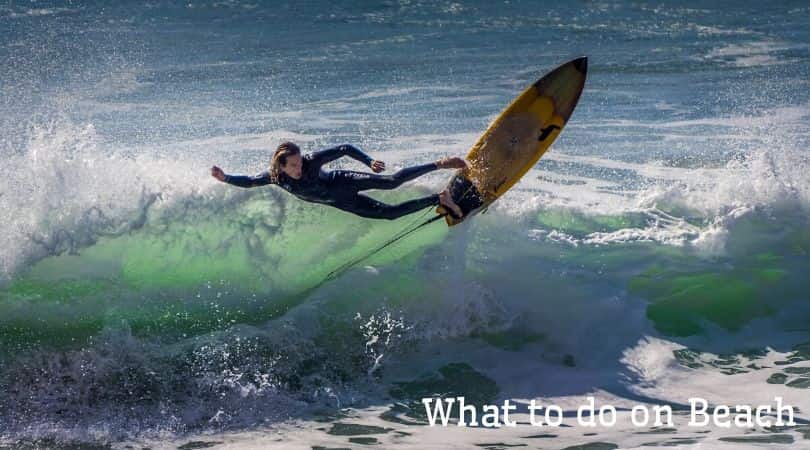 Every beach activities galore will entice you towards being adventurous. It's your call what you wish to do when at the beach. Involve yourself in the activities that will not affect your pocket and will thrill you enough.
For kids: If kids are adamant about trying something contemporary and which they have never tried in the past, allow them, but don't forget to crack a good deal with the authorities. Allow them activities such as banana rides, and parasailing. These activities if done under professional help can help the kids with being more courageous. They will get a beautiful view of the beach.
For women: Women tend to come to the beach to be close to nature and relax amidst all the frolic and buzz that is happening at the beach. So select a beach with an umbrella and bed so the woman of your family can thoroughly seek some peace and soak some sun. Not just that, in between a push from the family can also evoke the adrenaline junkie in her and she may try some of the rides too. Parasailing, snorkeling, scuba diving are some activities that women can indulge in and get a look at the underwater life of the sea. In the company of their man, a woman often jumps to do what she has never done earlier, so this is the time to have your first underwater experience if it is left to be explored.  
For men: Usually taking care of others leave men tired. To kill this monotony of life and get some thrill introduced to their men, numerous water activities can be enjoyed. From swimming in the waves with the kids and family to going underwater with them and men can have the time of their life as water takes away all the monotony and all you got to do is jump into it. Explore the rocks, caves, snorkeling, parasailing, surfing, paddling, and introduce these sports to your kids too. Looking at the man of the house doing, or the parents doing things together, kids feel more confident.  
Check out: The 17 best family holiday destinations in the world
Do's and Don'ts on a Beach Holiday: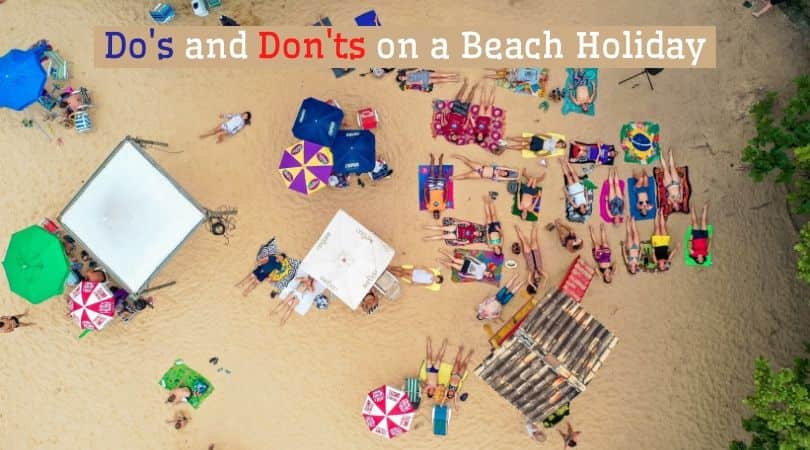 TIP1: Not necessarily that if you travel too far you will have more fun.  Fun is not proportional to the long distance. With a family with kids, it is advisable to plan a destination that is not too far and does not require the kids to travel much. This can kill the fun and before the kids reach the place, they may begin to feel bored already from the long travel.
TIP2: Choose a beach that is equipped, close to your rented accommodation, hotel, or resort, and a beach that has essentials like food and water, if needed. Selecting an overcrowded beach will hinder the kids from enjoying as they will have to wait for the activities and this can route to boredom.
At the same time, do not choose a beach that is too off the beaten from the regular ones. In that case, you may not get even the basics and who knows the way to reach the beach requires some hiking! With toddlers traveling with you, you don't want to take a risk.
Also, carrying them to the beach will be cumbersome for you. The best could be to plan a holiday to a popular beach at an off-peak time.
TIP 3: Budget; always budget your vacation beforehand. This step will credit you with meticulousness and will mitigate the extra expenses. When you budget you always have a room for that extra expenditure, so you know what will be left and how things will be at the end of the holiday. Stick to this budget!
TIP4: Carry disposable bags for sure: These come in handy when with kids. There may be loads that they will want to carry back home with them, these disposables will be well utilized. Also, carrying these can save you the cost of buying expensive covers for your phone and you don't have to shell out much for the disposable bag.
TIP5: Instead of carrying many big towels, carry one big towel and several small ones. A big towel will be available at the hotel or resort too. Ask them prior and then accordingly pack your towels. This may save you from the unnecessary baggage.
TIP6: Buy a mesh bag to stack up the wet clothes. This mesh bag is light and can still carry the load of your wet swimsuits. Just brush up your swimsuits before you stack to avoid taking sand in your hotel room.
TIP7: Do not be very adventurous and always head to the beach in the day time. This goes to all, traveling with or without family. The low visibility at the beach in the night can be risky and you may not be able to know the currents until warned about it. Also, fishes and aquatic animals move closer to the shore at night and you don't want to create panic among the kids later.
TIP 8: Bring books with you and this is the time to inculcate some reading habits. While swimming for long hours and following the same thing each day may bring boredom, reading some exciting books can introduce the kids and the readers to something new.  So make sure, you pack some good books.  
With the laden guide to have precautions in the packing, and what under packing and overpacking is, you can continue enjoying the time of your life at this beach holiday. No pitfalls can be huge, and everything is available in the markets, lest you be judicious.
A good amount of planning and some perfect implementation can turn your holiday into an ideal one. No loopholes mean you have succeeded in your endeavor, and hopefully, our guide would help you enough for that successful family holiday at the Beach which you have been planning with your family for quite some time.  
Looking for a Beach Holiday? Check out these beautiful beach destinations: