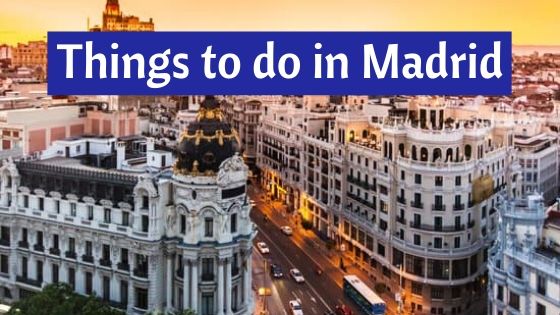 The 17 Amazing Things to do in Madrid, Spain
Madrid, the capital city of Spain is known for its idiosyncratic features of being exemplary in conjunction with the cultural heritage and the urban conduct of life.
The museums represent the rich heritage and the bars and contemporary theatres are the urban way of life. Madrid is not just scenic but a consummation of some resplendent structures. Spending a holiday here will be a virtuous decision as you will be able to enjoy the best of both the worlds being in this magical city of Madrid.
Check out – Top 50 Travel Destinations in the World
Feel the heritage when you visit The Prado: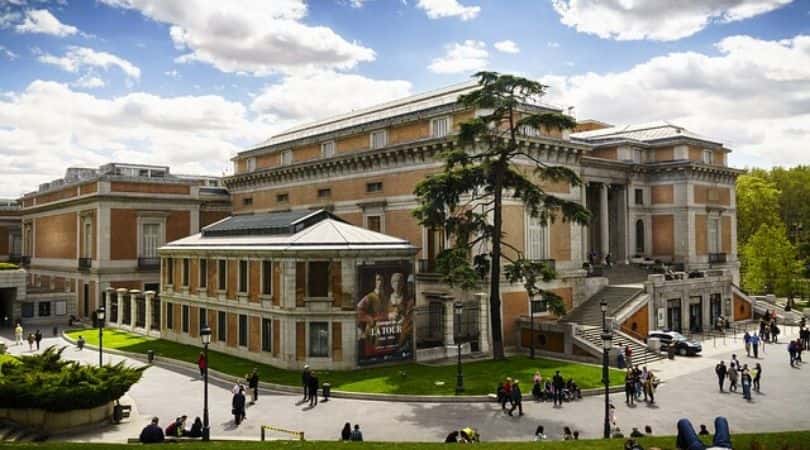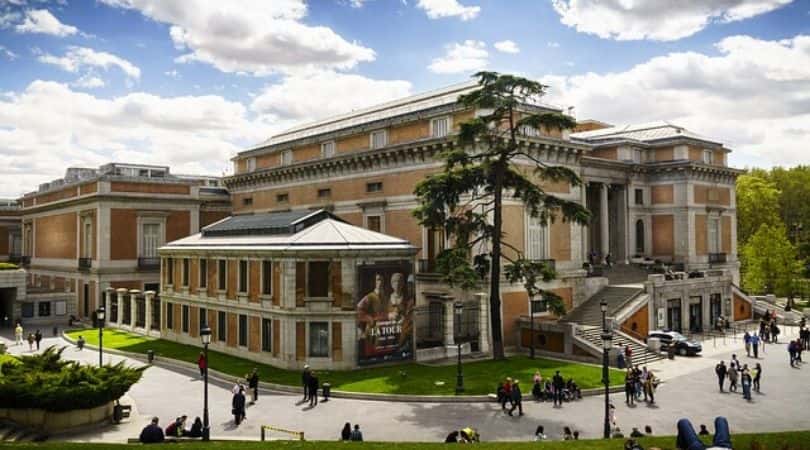 What you can expect to see at this world-famous museum in Madrid is some renaissance paintings and baroque style art. You will thoroughly enjoy watching the artwork from the renaissance especially Italian Renaissance and 15th-century Flemish paintings.
Yet another world's greatest collection of works by Hieronymus Bosch, plus El Greco, and German paintings such as Dürer's extraordinary 1498 'Self-Portraits are worth watching and all praising about them.
Best Time to visit: From Monday to Saturday the place is open from 6:00 p.m. to 8:00 p.m. and on Sundays, you can visit between 5:00 p.m. to 7:00 p.m.
How to reach: Use the Metro and reach the closest metro station Atocha station or Banco de Espana station.
Top Attraction: Masterpieces by prodigious artists such as: 
Velázquez, Goya, Durero, El Greco, Rembrandt
Interesting Facts: This was established in 1819.
Where To Stay: ibis Styles Madrid Prado, Radisson Blu Hotel, DoubleTree by Hilton and other places around for a comfortable stay.
Things to do: Embrace the art and go gaga about this lovely place. Besides this many restaurants, like the Triciclo, and the Spanish Farm are nearby for you to have some awesome Tapas and Beer.
Experience serenity of the greens at the Retiro Park: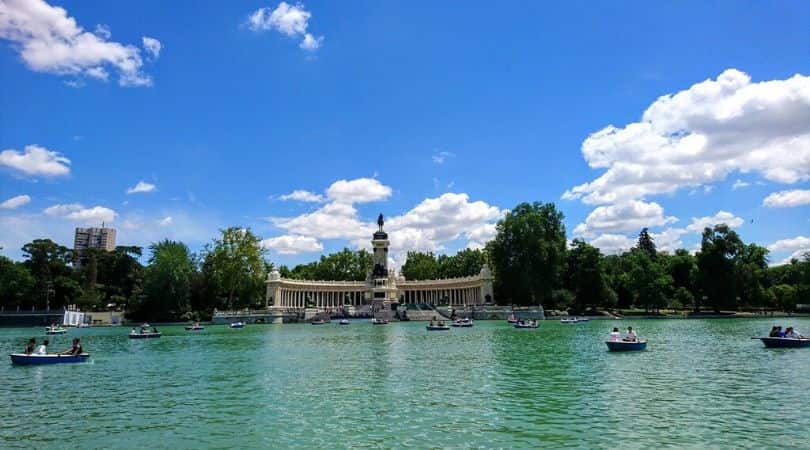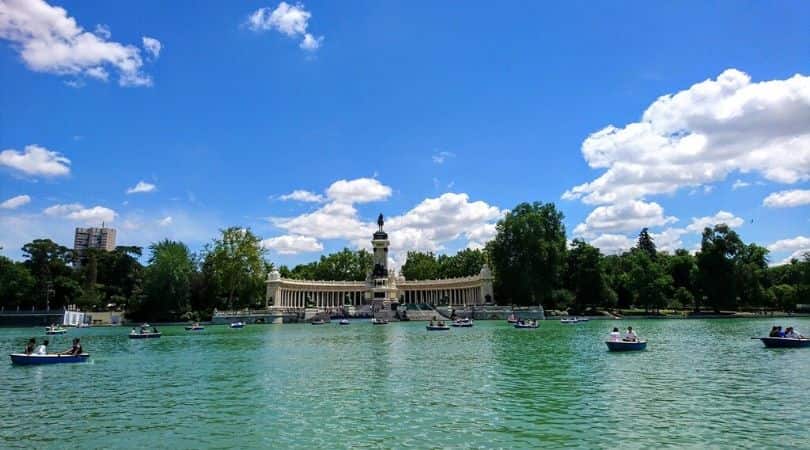 Enchanting greenery with some bald cypresses and strange swamps, here you will enjoy every minute at this amazing park. Charming greens and ponds in the vicinity make this place an ideal getaway near the Prado Museum. You are sure to spend at least one evening here as the weather is wonderful and the shades from the trees are soothing.
Check out – Top 17 Family Holiday Destinations
Best Time to visit: To enjoy the maximum, May is the best month.
How to reach: From Metro reach the Retiro Stop and follow the signs to reach this luscious green park.
Top Attraction: The oldest tree Montezuma Cypress planted in 1633 and is circumferenced by an iron ring for protection along with circular Rose Gardens.
Interesting Facts: This was earlier a royal property and was not open to the public until the 19th Century.
Where To Stay: Apart Hotel Serrano Recoletos, Apartmentos Fucar, and ayz Hotel.
Things to do: Jog, walk, enjoy the picnic and some wonderful boating at the Grand pond.
Fly high at the Teleferico de Madrid for breathtaking views: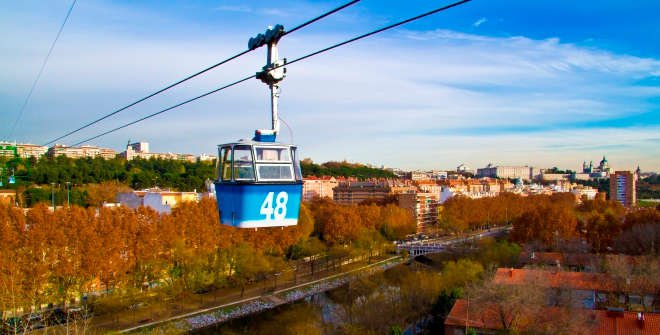 When we visit any city, we often walk and enjoy the local food, learn the culture by meeting new people and always visit the popular places. This time when in Madrid, alter the way and ride on the cable car to get a great look of the city.
These cable cars can be boarded from two points, and take you above 627 and 651 meters above sea level. Enjoy this mesmerizing gondola lift!!
Best Time to visit: The place opens at 11:00 a.m. and remains open until 7:00 p.m.
How to reach: Reach Paseo del Pintor Rosales street, near the Argüelles Metro station, this where from where the journey starts.
Top Attraction: View of the city from up in the sky is breathtaking.
Interesting Facts: It was built-in 1969.
Where To Stay: Melia Madrid Princesa, Acta Madfor, Hotel Indigo Madrid, are some luxurious star properties.
Things to do: Enjoy the views, The camps and the Manzares River view.
Check out – Top 25 Beaches in the World
View some great botanical gardens at the Madrid Atocha Train Station: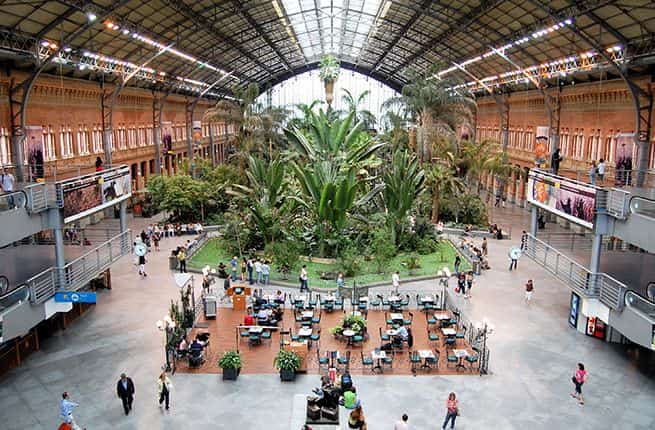 Much functional station, it is not able to be here. So find a reason and be here! Either wait for a metro, or just get down from one and relish the ambiance, the plants, the food and a perfect not so quaint, yet pleasant movement of people. Enjoy the rush once you are there. 
Best Time to Visit: Anytime of the day when you want to have some fun around the greens.
How to reach: Puerta de Atocha itself is a Metro and you can reach here by taxi or Bus.
Top Attraction: The 5000 species of flora planted at the Botanical garden at this station.
Interesting Facts: The original part of the station is a botanical garden.
Where To Stay: Hotel NH Madrid Atocha, Hostalin and CC Atocha.
Things to do: Enjoy the flora surrounded by a hub of classy eating joints and then if you feel like, move forward with your journey.
Regality like never before at the Royal Palace: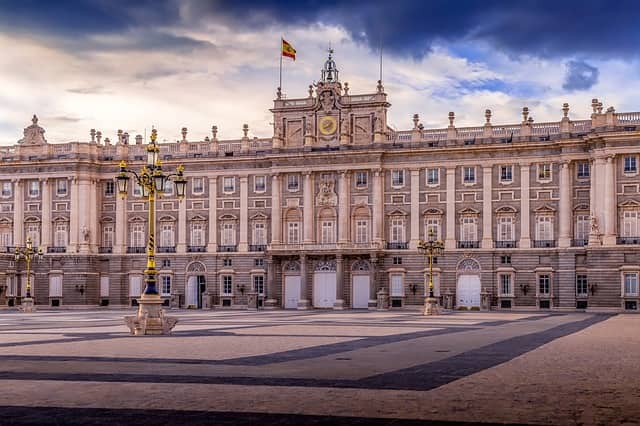 A glimpse of how Spanish Limestone is crafted into this wonderful property which was once the residence of the Spanish Royal Family can be gained here.
Beautiful furniture and alluring structure of the Royal Palace come to life during the sunset when nature displays its hues. This building is an epitome of how splendor was a lifestyle to this Spanish Royal Family as the building had 2800 rooms. 
Check out – Top 25 Places to Visit in France
Best Time to visit: Monday to Thursday between  6:00 p.m. to 8:00 p.m. The best months are April to September.
How to reach: Arrive at the metro station at Opera the Royal Palace is about 2 minutes walk.
Top Attraction: The Building in itself is a pleasure to watch along with the Royal Armory. The main staircase and the massive hall of columns are amazing.
Interesting Facts: It was built-in the 18th Century by the order of Phillip V.
Where To Stay: Room Mate Laura,  The First one Preciados and Hotel Indigo Madrid-Granvia are a mix of budget and luxurious places to stay.
Things to do: Visit the Casa De Campo park near this palace and enjoy the time.
Make a mark at Santiago's Bernabeu Stadium: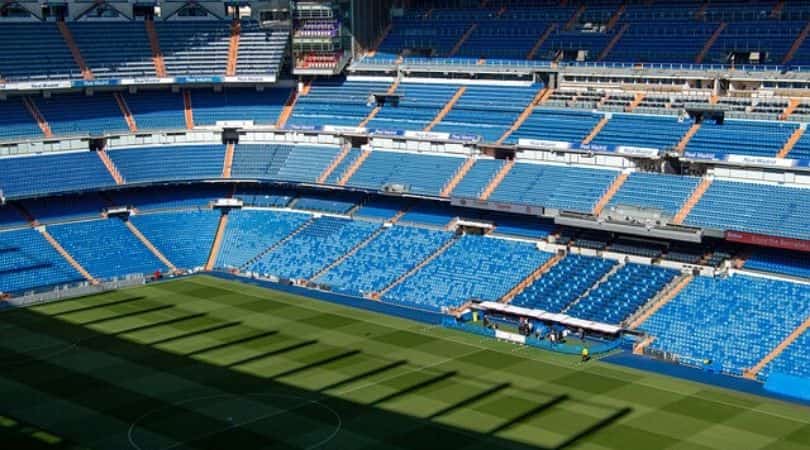 Ever been to a stadium that can seat 85,000 people? Make your first visit to this majestic place and reflect your love for the Real Madrid soccer game. The place has hosted innumerable world's top football games.
Sharing the same space that was once shared by famous players such as Messi and Ronaldo would be something to boast off when you return.  
Best Time to visit: Anytime until 7:00 p.m. All days except Sunday, the place is open
How to reach: Travel by Metro Line 10
Top Attraction: The grandeur of the stadium and the dressing rooms are a great visit
Interesting Facts: It is the second-largest stadium of Spain
Where To Stay: Far Home Bernabeau, Hostel Metropolitano CC and number of other comfortable stays are around
Things to do: Watch and count the trophy collection, Pressroom, and Presidential Box at the stadium
Acknowledge the landmark at Puerta Del Sol: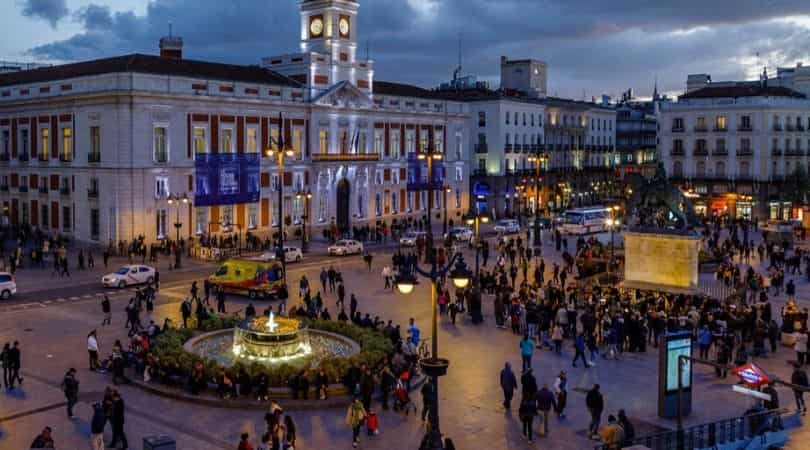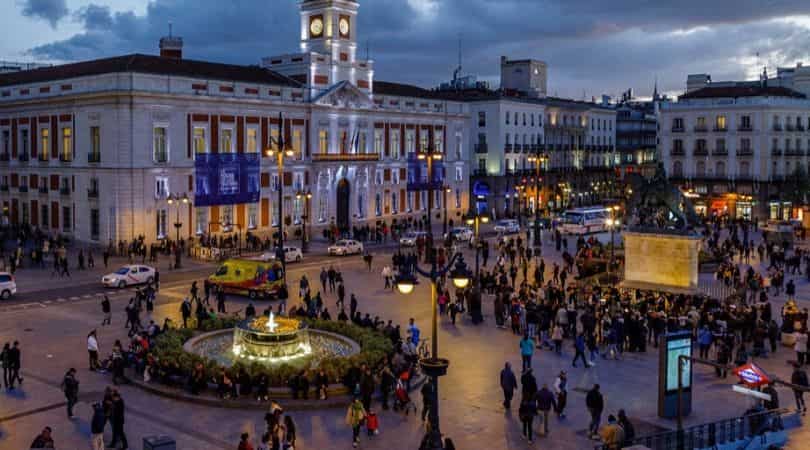 Madrid was once the 'Land of the Bears' and the same has been marked by El Oso y El 7, of a bear eating from a tree. This bears the landmark for a place from where six national roads start. Do visit this grand square to perceive the local hustle and bustle near the post office called Casa De Correos.
Check out – 7 Best Beaches in Spain
Best Time to visit: Any time of the day is great, especially July and August.
How to reach: Metro will take about 35 minutes with one change. From Nuevos Ministerios and then at Tribunal or Plaza de España will help you reach the place.
Top Attraction: The statue of the bear, Clock at the top of Casa De Correos which was telecasted on Television for showing the Spanish New year.
Interesting Facts: With every hour that chimes, one has to eat a grape for good luck.
Where To Stay: Rincon De Sol, Hostel Puerta De Sol, I love Madrid Hostel and many more places.
Things to do: Walk on the Preciados Street and watch some amazing structures such as The statue of King Carlos III.
Lavish shops and some great buildings await you at Gran Via: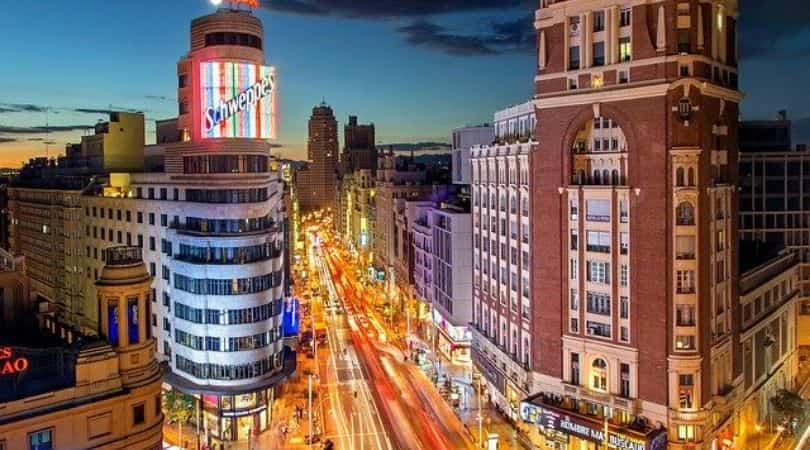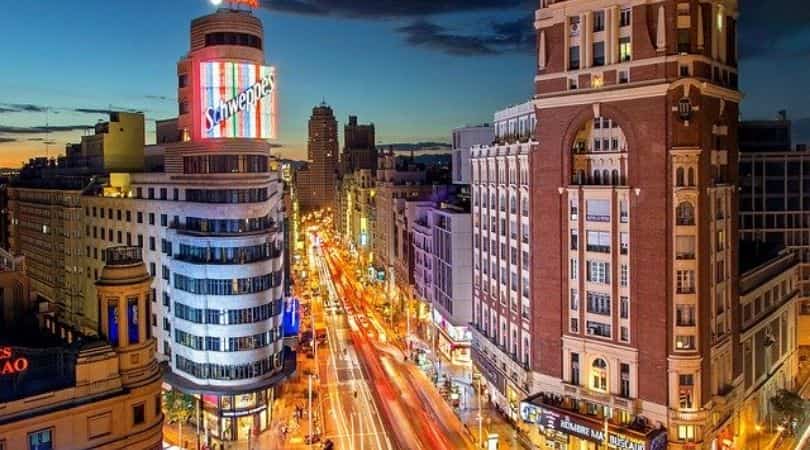 Head to the city and hit Gran Via. This is the place in the city where you will find most plush shops and boutiques to continue with your urge to shop. The place has a very urban outlook, but the structures around it and the buildings are all developed in a classic way.
Being here from mid-morning to the late evening, and you will never have a dull moment. From beginning with shopping, you can head to nightclub or movie in between to spend your day amidst Madrid's popular street
Best Time to visit: Mid mornings until dawn.
How to reach: Either take the bus or drive on your own.
Top Attraction: The street houses Telefonica, a building that was built in 1928, which was close to being a skyscraper.
Interesting Facts: The street has many buildings that reflect the common aspect of the structures, like Edificio Metropolis and the popular Telefonica.
Where To Stay: Hotel Catalonia Gran Via, NH Collection Madrid Gran Via and Hyatt Centric Grand Via are some of the most popular and luxury retreats.
Things to do: Shopping at some high street shops, watch the movies in the massive cinemas and finally retire after enjoying the night in any one nightclub which the street is full of.
Get the local vibes at Plaza Mayor: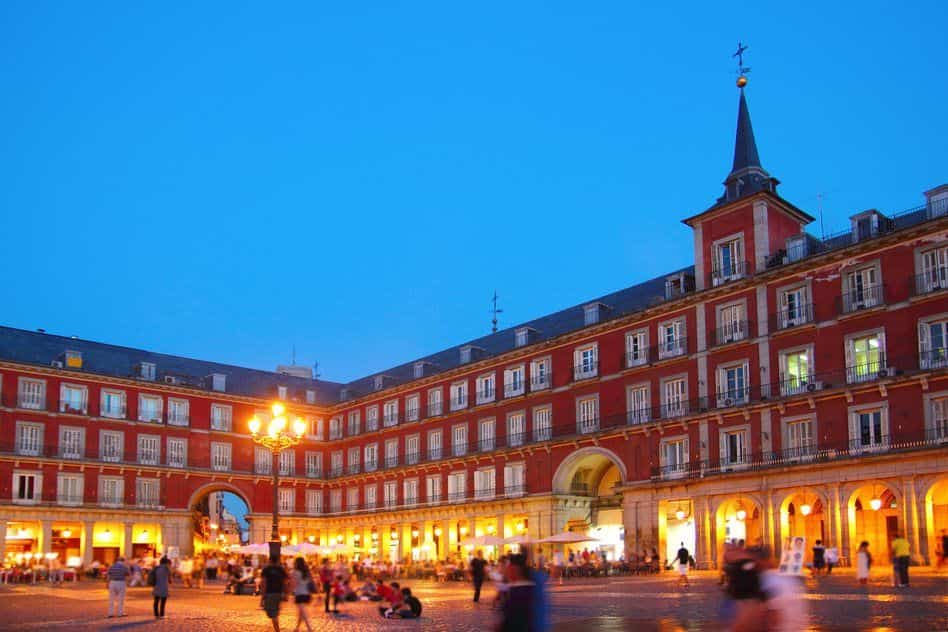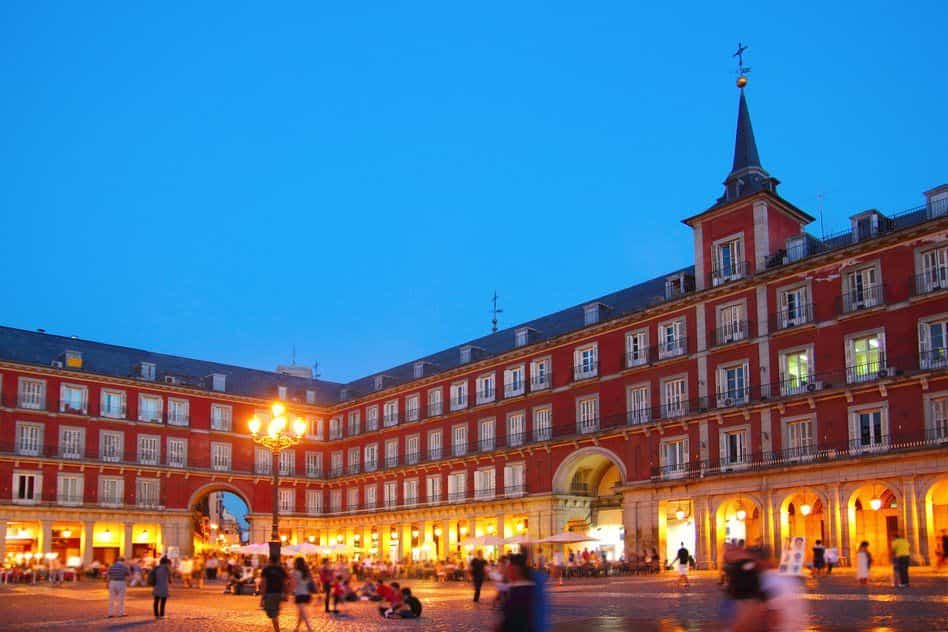 A spot to visit simply because from here you could penetrate into the way the people of Madrid live. Observing them on a wonderful day while you sip your coffee would help you to know them.
This is a three-storied building and widespread in a large area. The red color of the building reflects a specific era that is typical to Madrid
Best Time to visit: March through May and then September and October.
How to reach: There no direct trains from the airport, so the cheapest way is to drive.
Top Attraction: The structure of this place as it absolutely like an old palace that existed eons ago.
Interesting Facts: This was laid out in the early 1600s.
Where To Stay: Prestana Plaza Mayor, Plaza Mayor Deluxe, and Hotel Plaza Mayor.
Things to do: Have a coffee and enjoy the people of Madrid and stroll up to the 400-year-old bronze statue of King Philip III, who once reigned Spain.
Gain a spiritual wave by visiting Almudena Cathedral: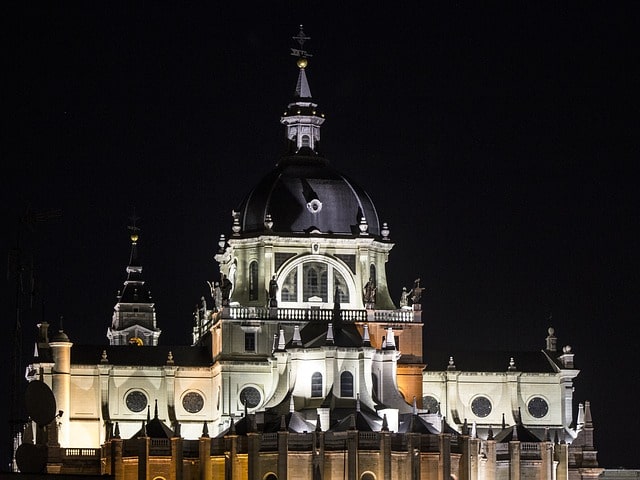 Exquisite and lavish interiors are not a rarity in Madrid.  And you will find both these at this Cathedral which is adjacent to the Royal Palace. The Cathedral is surrounded with gardens just like any regal area would be, and becomes one of the most important spots for tourists because of its grand structure.
Best Time to visit: Monday to Sunday between 9:00 a.m. to 8:30 p.m.
How to reach: Take the bus line number 65 to be here.
Top Attraction: The neo-Romanesque crypt and adjacent cemetery of La Almudena.
Interesting Facts: This place was once the house of many reigning monarchs.
Where To Stay: Jardines de Sabatini, Campomanes Apartaments and Hostel Meeting point.
Things to do: Visit the museum inside this lovely place to further get an insight into history. You may also visit the new Mosaic, and the dome of the place to get a superlative view of Madrid City.
Opulence at its best at Mercado San Miguel: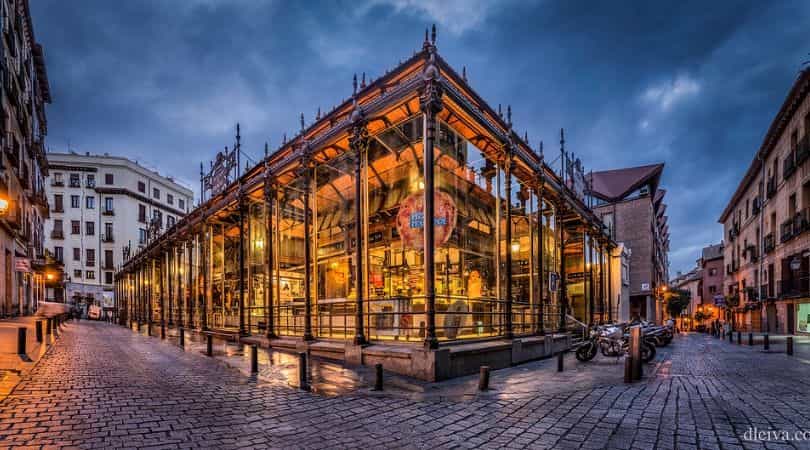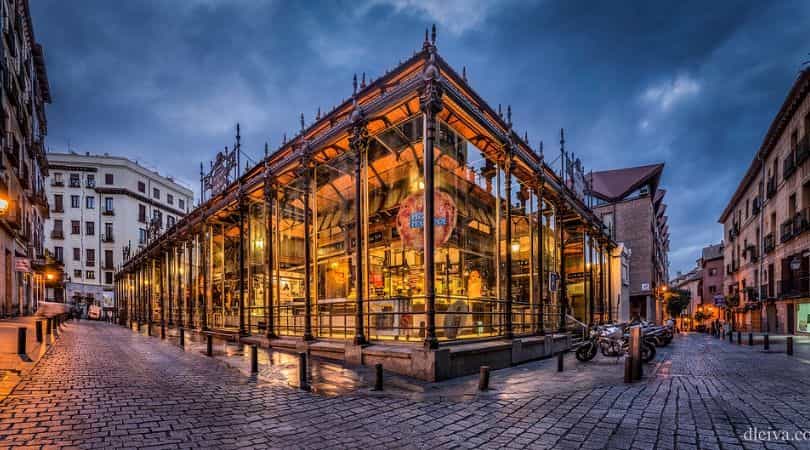 When on a holiday in Madrid, you ought to keep a big heart and splurge! This place bestows upon you numerous such opportunities to plunge into shopping and make it your favorite pastime. Here you can buy local produce such as Cava, Paprika and some precious saffron.
With a place that has retained its old iron structure would not fail to please you with the food, it serves from the morning coffee to the nightcap.
Best Time to visit: 10:00 a.m. to midnight and Friday and Saturday nights, the place is open until 1:00 a.m.
How to reach: This is walking distance from the Plaza Mayor, so plan it together.
Top Attraction: The Tapas bars and of course the fresh produce, Mercado de Maravillas in Cuatro Caminos, here you may shop like a Spanish would.
Interesting Facts: This place was established in 1916. Other than that it is Europe's largest municipal market with about 200 stalls.
Where To Stay: The Hat Madrid, Petit Palace Plaza Mayor, Hostal Madrid.
Things to do: Shopping some great brands like Zara along with some fresh produce that is Spanish's favorite.
Get an insight into the street market through El Rastro: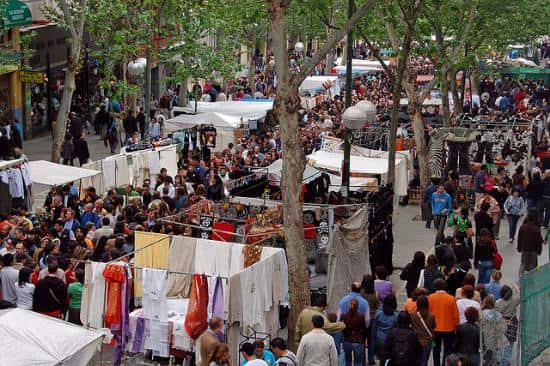 A street market is a common feature of all the cities of the world. This place in Madrid is the common getaway on Sundays for those who wish to explore as many as 3500 stalls.
You will be pleased to look at the number of items being sold and Sundays are tough to walk too as everyone comes here to enjoy hawking. This is located on Ribera de Coritodores and Plaza de Cascorro and has many antique shops.
Best Time to visit: Mornings are best to visit as crowds begin to flood as the day passes.
How to reach: Many buses can take you depending upon your location. Line 3, Line 5, Line 1 and Line 2 all move towards this direction from various pickup spots.
Top Attraction: The stalls and the items sold.
Interesting Facts: If you are tired then there are cafes, who would pick you up tp drop you to a destination.
Where To Stay: STAY El Rastro, Hotel Puerta De Toledo, Hotel Ganvit.
Things to do: Shop until you drop and then be carried !! You may shop for antiques, books, jewelry.
Unravel the city with kids by being at Espacio Abierto:
Traveling with kids can be overwhelming, and for you to prevent that, plan this trip to please them too. Visit this amazing place to please your little ones and enjoy their laughter when they view the puppet show, the rides and all that they can get their hands on to.
At the Quinta de, Los Molinos park children of all ages from babies to 16 years old can enjoy and make the most of their time in Madrid to make their trip unforgettable
Best Time to visit: Anytime between September to November as the weather is favorable.
How to reach: Drive down to this lesser-known park.
Top Attraction: Workshops, games and music are something to look forward too.
Interesting Facts: Numerous activities to stimulate children's imagination are curated in this 400 years old park.
Where To Stay: ibis Budget Madrid Calle Alcala and Ayaz hotels are some of the popular places.
Things to do: Allow children to explore which maybe just reading a book and relaxing, or playing games or listening to music, all of this can be done here at this wonderful place.
Splendid artwork at Thyssen-Boremisza Museum: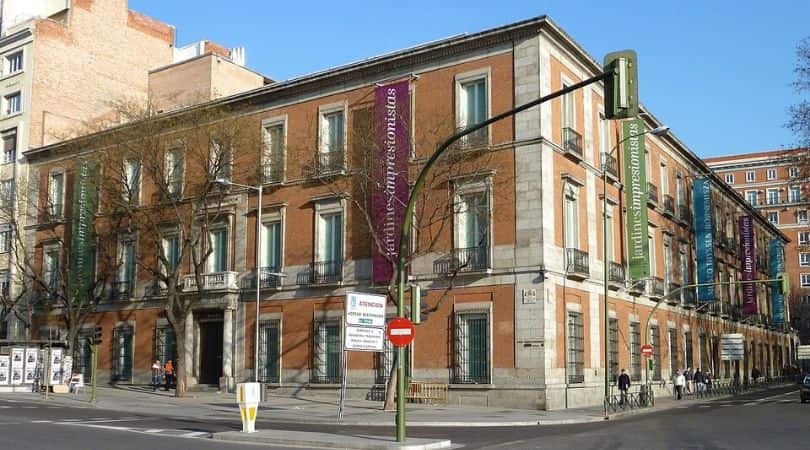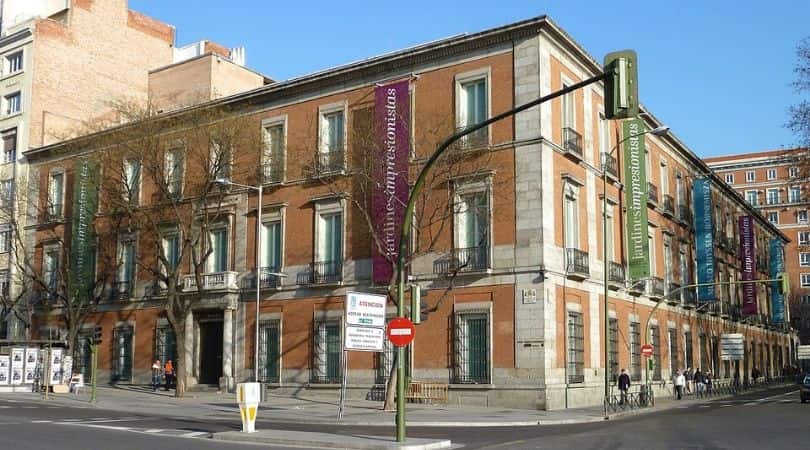 Housed in the intimate Villahermosa Palace, this museum showcases the collection bought by the Thyssen-Boremisza( a Famous Spanish Family) after which this was named. It most certainly captivates people not just through the artwork that is placed there, but also through its own structure that is artistically done.
Best Time to visit: Wednesdays and Thursdays are the best time to visit, in the evening or post-lunch.
How to reach: By underground, Line 2, you may use a bus, or a train as well.
Top Attraction: Pablo Casares Astigarraga as the artwork captures all emotions.
Interesting Facts: The museum gives an overview of the artwork from the fourteenth to the twentieth century.
Where To Stay: Double Tree Hilton, Artistic Bed and Breakfast and a few more can be considered.
Things to do: Enjoy the artwork and the architecture of the museum as has been declared as the 6th most vital and popular places to be visited in Madrid.
Drink beer the Spanish way; Beer at a bar terrace:
When in Span conduct yourself like a Spaniol! Hablo Spaniol?? If you want to learn some Spanish then head to this Bar terrace to mingle with the locals and learn through interaction. In Summers, many restaurants and bars arrange their seating outside on the pavement and on the squares.
This is a true Spanish feature which can be observed not just in Madrid, but all over Spain, especially in summers. So sip your beer and engage in some talking to learn some popular Spanish words.   
Best Time to visit: Sunset is the best time after work when you wish to unwind and enjoy your beer on a terrace with some great views.
How to reach: Take the Line 1 Subway to reach this venue.
Top Attraction: Beer n the terrace with sunset and views of the city is a quintessential remedy to retreat.
Interesting Facts: Very interestingly themed place to enjoy your chilled beer.
Where To Stay: Hotel Duque, Inn La Latina, and Cava Baja.
Things to do: Take a stroll at El Rastro and then head to this bar terrace with the fresh stuffed to be free of any other chores.
View this traditional dance form Flamenco tablaos: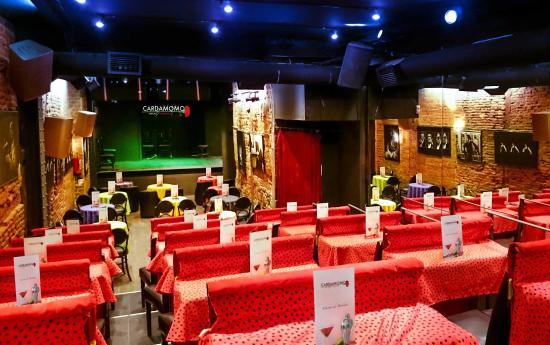 While this dance form does not originate in Madrid, it is very beautifully performed here while you binge on some local food. Tapas, roast suckling pig, and Migas are some of the popular dishes that are served here and cooked in an authentic manner. So attending and viewing the performance of the dancers here can be done along with dinner and drinks to make the best of the time in Madrid
Best Time to visit: To visit the best table you can book for Sunday to Thursday between 5:30 p.m. to 12:00 a.m. and between 6:00 p.m. to 12:00 a.m. on the weekends.
How to reach: Best is to hire a car and drive.
Top Attraction: The 'Las Minas International Festival' where you can see Flamenco dance.
Interesting Facts: This dance form was originated in Andalusia, Murcia, and Extremadura, but is performed in the capital city.
Where To Stay:  Novotel Madrid Center, The Hat Madrid, ibis Styles Madrid Prado.
Things to do: Drink Sangria, and enjoy the dance performance.
Eat and learn at DSTAgE: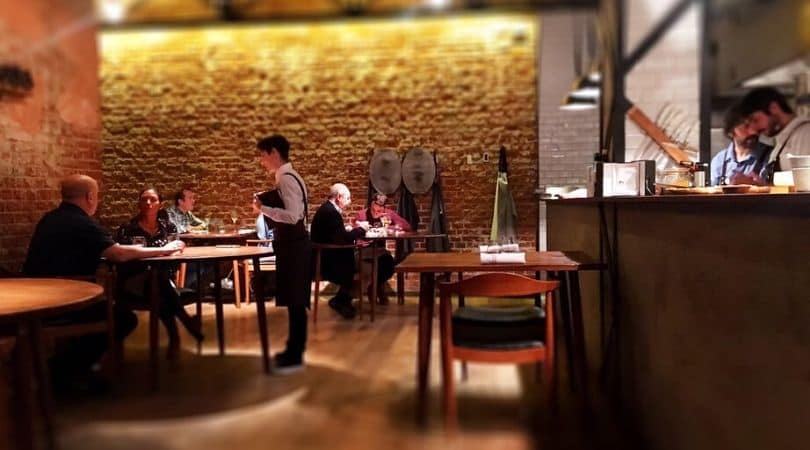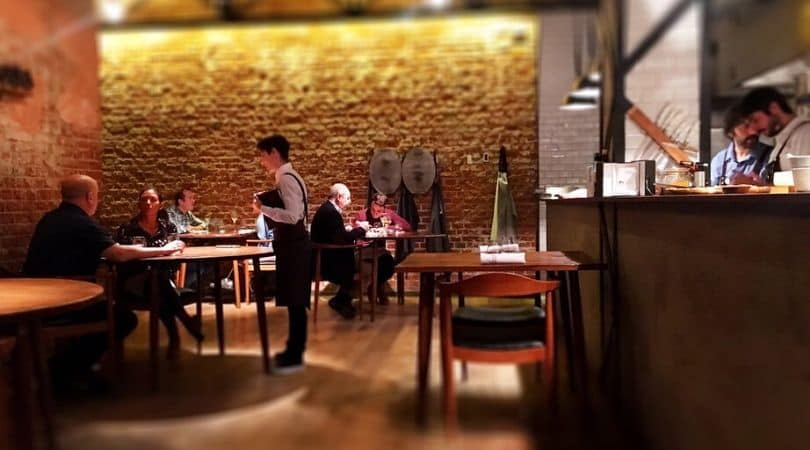 One of the best places in Madrid to venture out to some great dishes and enjoy them is DSTAgE. With the restaurant having three set menus that have 12, 14 and 17 dishes to try out. This has been done by the chef and his name is chef Diego Guerrero who has helped in making this a perfect place for dining at.  
Best Time to visit: During the Lunch and Dinner hours.
How to reach: Travel by train to reach this place.
Top Attraction: Not just eating, you can undergo learning some dishes too by attending workshops for kids and adults.
Interesting Facts: Deemed as the best restaurants in the city.
Where To Stay: Madrid Center Tourist, Hotel Gallardo, Safestay Madrid and many more places.
Things to do: Eat, make merry, learn some cooking, interact with eh chef, and do make a reservation before you go.
Looking for Stay? The best budget and Luxurious Hotels in Madrid
With all those attractions waiting to be explored, Madrid has far more than these. Spain and Spanish agglomeration is largely very enthusiastic and tend to live every moment of life.
It is because of this trait that they have so many touristy places, including terrace cafes, beer bars, restaurants, museums, and other heritage properties to make history more popular. So when in Spain, leverage every bit of it and behave like a Spaniol!