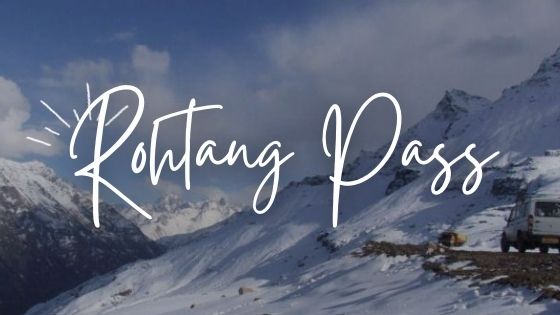 Rohtang Pass Travel Guide – Permit, Height, Opening Date
How to Plan a Trip to Rohtang Pass? This is the first question in everyone's mind when they start to think about visiting Rohtang Pass. Hopefully, after reading the below information you'll get an answer to all your questions about Rohtang Pass like What is the best time to visit Rohtang Pass? How to Reach Rohtang Pass? How to get a permit to Rohtang pass? Things to do and places to visit at Rohtang pass!
Rohtang Pass is one of the most beautiful mountain passes in the world. Situated at a height of 3,978 Meters above sea level, this high mountain pass is located in the Kullu district of Himachal just 50 KM away from Manali. It connects the beautiful valleys of Himachal, Kullu, Lahula and Spiti Valley.
During the journey of Manali to Rohtang Pass, you will be amazed to see the most spectacular views of your life. This 50 KM journey will help you to explore the waterfalls, mighty Himalayas peaks, snow-capped mountains, snow walls, lush greenery, etc. After reaching at top of the pass you can see the beauty of nature in picturesque landscapes, lush green mountain peaks, mighty Himalayas and large snow walls.
Opening Date of Rohtang Pass in 2021: 15th April 2021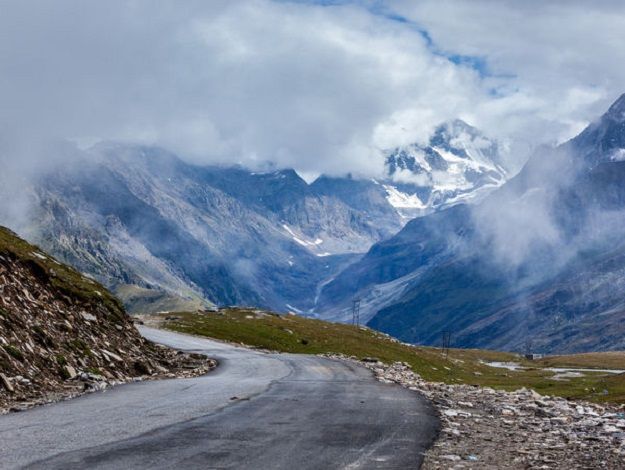 Rohtang Pass is heaven for trekking lovers. This beautiful pass is surrounded by many difficult trails. You can trek from Manali to Rohtang by Lahaul. It is one of the best treks in entire India with its sulphur springs and Bhrigu Lake Views. You can also enjoy various adventurous activities in the snow. To reach Rohtang by car need a special permit which you can apply online from the Himachal Tourism Website.
Best Time to Visit Rohtang Pass: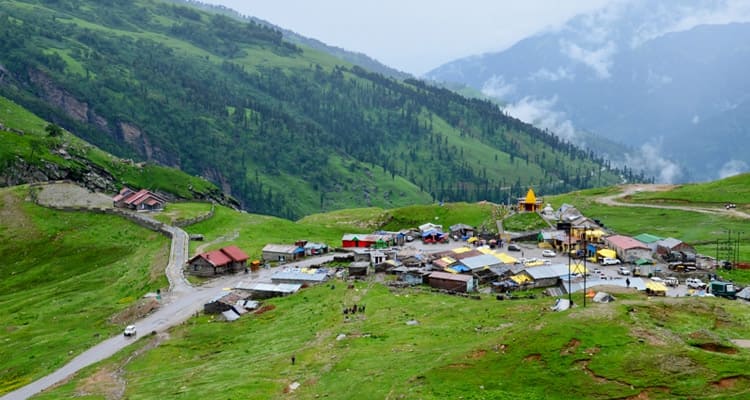 The Rohtang pass is open for 6 to 7 months throughout the year, from April to October. It is the only time when you can visit Rohtang Pass. It is closed in winter due to heavy snowfall. And it will open when the snow starts melting & temperature becomes ideal to visit.
The best time to visit Rohtang Pass is September to October when the pass opens just after the monsoon season and before it closed down for winters. You should plan your trip during this time because from May to July, lots of people visit this pass. And due to that, it is quite difficult to get a permit to cross the Rohtang Pass. As a result of the price of restaurants, hotels and taxis also get high.
If you plan your trip during September and October then you'll not only skip tourists but also get cheaper deals.
During monsoon, the weather becomes unpredictable to enjoy the sightseeing.
Cheapest time to visit:
The cheapest time to explore the Rohtang pass is from August to October just after the Monsoon. In these months tourist numbers in Manali not that great and you'll get cheaper deals in accommodation, food and transport. And also you will easily able to book a permit to cross the Rohtang pass.
How to Reach Rohtang Pass: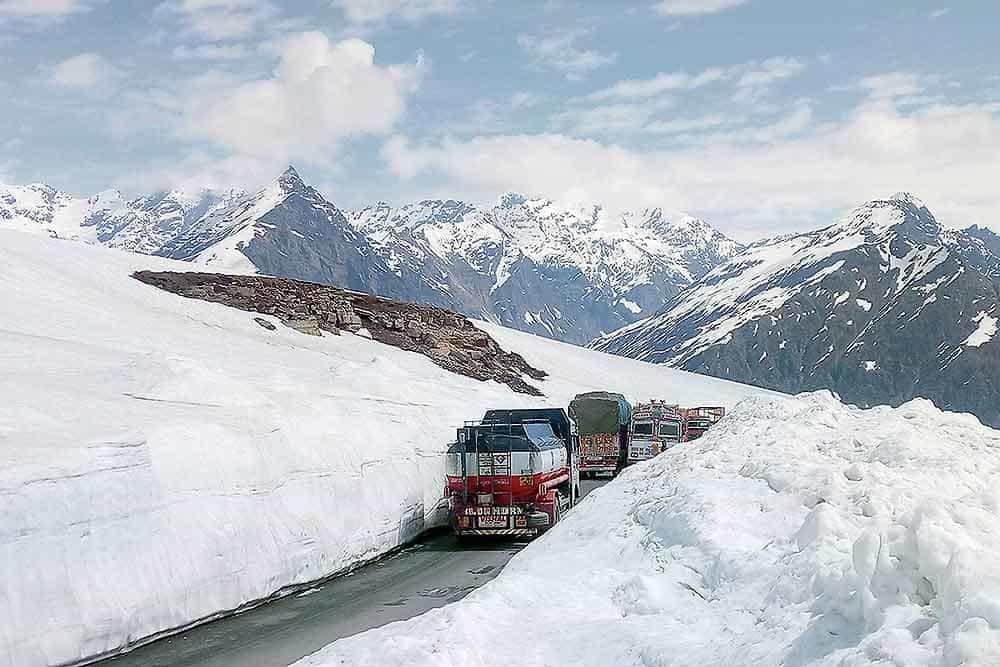 The nearest airport is in Buntar at a distance of 104 KM from Rohtang Pass. It will take 3 to 4 hours to reach the pass. The best thing is that both Manali (51 KM) and Kullu (11 KM) lies near Bhuntar Airport. So you can find the state transport bus from Kullu or Manali to reach the pass. If you want to save some money then you can take government buses which operated on the Leh Manali highway to Rohtang Pass. And if you don't want to go through the hassle of changing bus and taxi then you can hire a taxi from Bhuntar airport to Rohtang Pass. But it will be the most expensive option.
The best way to reach Rohtang is by Manali via Leh-Manali Highway. First, reach Manali then take the 2-hour bus or taxi ride to reach Rohtang Pass. It is advisable to take a cab or bus as the drive is difficult on narrow and slippery roads. 
Rohtang Pass Permit:
To reach the Rohtang pass you need a special permit which you can apply online on the website of Himachal Tourism. It is valid only for 24 hours. One Permit is enough to reach the Rohtang pass. But keep in mind that there are certain number of passes available for each day. So to get the permit you have to plan the Rohtang trip well in advance. To get the permit you'll need Identity proof, up to date pollution certificate of your vehicle and vehicle registration documents (age of vehicle not to be more than 10 yrs).
The permit is limited to 800 petrol vehicles and 400 diesel vehicles for each day and can be applied within 6 days before the journey. 
For private vehicles, there is a separate permit which is limited to 40 diesel and 60 petrol vehicles for a day. It is given to vehicles only once a season. 
No vehicle is allowed Tuesday because this day is marked for the Maintainance of the Rohtang pass.
Permit Fee:

Things to do at Rohtang Pass:
Trekking: Rohtang pass is one of the best places in India for trekking lovers. It is surrounded by lots of beautiful, difficult trekking trails with waterfalls, glaciers and snow-capped mountains. The Manali-Lahaul pass is one of the most famous trekking trails in this region.
Skiing: Skiing is another adventurous activity you can do at Rohtang pass.
Mountain biking, sledge rides, snowboarding and photography are the best things to do at Rohtang pass.
Top Attractions near Rohtang Pass:
Bhrigu Lake: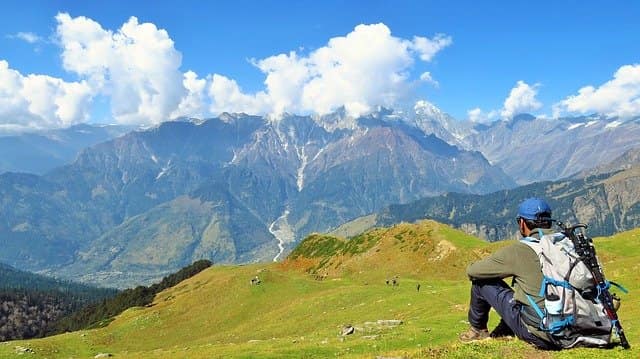 Bhrigu lake is located at a height of 4300 meters in the Kullu district of Himachal Pradesh. It is situated east of Rohtang pass and 6 KM from Gulaba Village. It is one of the most beautiful treks in entire India. During this trek, you'll see meadows, Pir Panjal and the Dhauladhar mountain range. Bhrigu lake is also famous for its mythological connection. According to legends Saga, Bhrigu used to do meditation at this Lake.
Rahala Falls: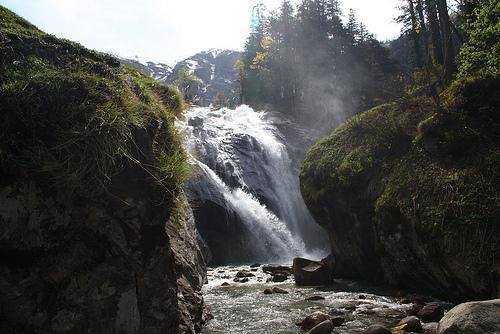 This beautiful waterfall is located at a height of 8500 ft on Leh Manali Highway, Himachal Pradesh. It is just 22 Km away from Rohtang Pass and 16 KM from Manali. Rahala fall is a result of melting glaciers so the water of this fall is extremely cold. It is easily accessible through Manali by car, taxi, or state government buses.
Gulaba Village: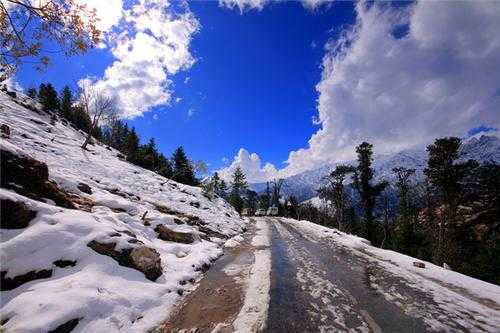 Gulaba is a small village located on way to Rohtang Pass on Leh Manali Highway. It is another adventure hub in Manali with its amazing snow-capped mountains and picturesque never-ending meadows. Here you can enjoy lots of activities like skiing, biking, trekking, hiking, snow scooter riding, paragliding are just name of a few.
Tips for Visiting Rohtang Pass:
– To reach Rohtang pass you need a special permit which you can get by applying online at the Himachal Tourism website.
– There is no permit fee for two-wheelers but your bike age should not be more than 15 years.
– The path to reach Rohtang pass is dangerous so try to reach the pass in daylight.
– Biking during monsoon season is not advisable because of muddy roads which makes it difficult and dangerous.
– Since it is located at a high altitude so you may get altitude sickness. Bring some medication for such a scenario.
– Pack some warm clothes, tea or coffee maker and snacks.
– Be patient and keep some extra time because the pass is open for 5 to 6 months a year. So it is common to see lots of tourists and get stuck in heavy traffic for hours.