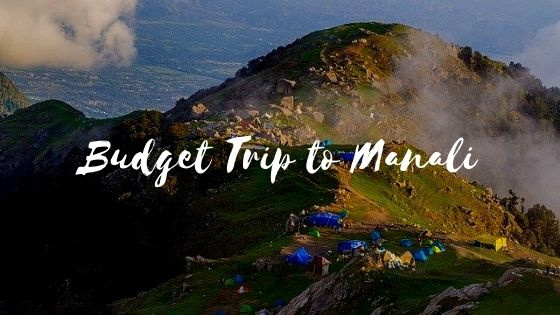 How to Plan a Budget Trip to Manali – Cheapest time to Visit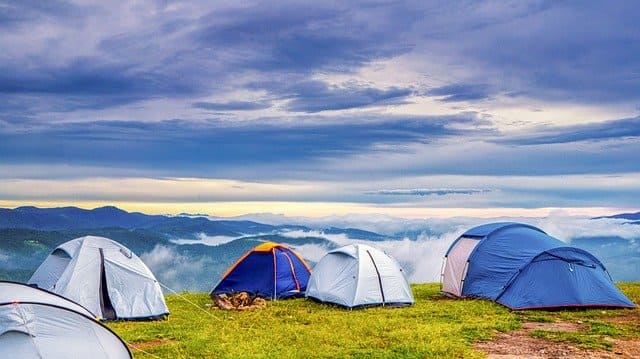 Manali is one of the best backpacking destinations in India. There are lots of things to do in Manali like visiting the ancient temples, enjoying stunning views of Beas river & deodar trees, adventurous activities in Solang Valley, Tibetan monasteries, Pine Valley National park and lot more as well. A visit to Manali can light up the boredom of your life. And today we're going to share the complete guide to visit Manali on a Budget. So by visiting Manali not only your soul feel good but your pocket as well:
What is the Best time to visit Manali?
Manali is an all-season destination. While in winter you can enjoy the snow and adventurous snow sports, in summer you can enjoy mountain sports, camping, rafting, paragliding and during monsoon you can witness the lush greenery of Manali.
Cheapest time to visit Manali:
The offbeat season is the cheapest time to visit Manali. Generally, the off-season in Manali starts just after the New Year Celebrations i.e. from 15th Jan to 31st March and in summer June to November is the time when you can get the best deals on hotel and sightseen prices. During this time hotel prices are somewhere 20 to 40% cheaper as compare to Peak season. So try to plan your Manali trip between these months.
How to reach Manali by Road, Train and Air?
Manali is located 530 Km away from Delhi and 288 KM from Chandigarh. This city is well connected to other major cities of India by Road, Train and Flight. You can choose the best and budgeted option for you.
By Road: You can either drive Car or Bike to Manali or take Public transport to reach there. The roads are well maintained and most of them come under National Highway. You can take a bus from Delhi ISBT or Chandigarh ISBT. The ticket price may vary according to comfort like for the Volvo Luxury bus the price range from 1000 to 1500 per person but an ordinary and government bus will cost you around 700 to 1000 rs per person.
By Flight: Kullu Manali Airport is the nearest airport to Manali, located around 50 Km from Manali in Bhuntar. From there you can take a bus or taxi to reach Manali.
By Train: There is no railway station in Manali, so you can't reach Manali directly by Train. Chandigarh (292KM), Pathankot (293KM) or Shimla (235 KM) railway station is the nearest station to Manali. From there you can use the bus or shared cab to reach Manali.
Best Budgeted option to reach Manali:
The bus is the most convenient and economical option to reach Manali. No matter which city you're located in just take a train to Delhi or Chandigarh and then take a bus to reach Manali. These buses run very frequently even at night so don't worry about timing.
Where to stay:
There are number of options for stay in Manali whether its resorts, hotels, homestay, Airbnb and hostels. For a budget trip, tries to stay away from Mall road. Old Manali or Vashisht is a perfect place for a budget stay with amazing views of deodar trees and sound of the Beas river. Old Manali is a place where you'll get the feeling of a European Village.
Apart from hotels, you can also opt for camp as well. You can rent or buy a camp and set in the village-like Gulaba, Kothi, Bhrigu Lake, Chika, Naggar and many more.
Here is the list of Best Budget Hotels in Manali:
1. Hotel Hadimba Way in Old Manali: Free Parking, Room Service, Restaurants, Family Rooms, Free Wifi with breakfast – Book Now
2. Treebo Trend Celebriti Manali in Old Manali: Here you can enjoy the beautiful mountain views from rooms with free wifi, breakfast, a separate tea maker, Free Parking – Book Now
Best way to roam around Manali:
The best way to enjoy the beauty of Manali is Foot. Most tourist attractions are near to each other like Hidimba Temple is just 1.8 KM away from Mall Road (2KM from old Manali). For other tourist attractions try to take share vehicles rather than hiring one for individuals. It will help you to save a lot of money.
But bike is the most affordable and fastest way to roam around Manali and visit nearby attractions like Rohtang Pass, Solang Valley, Gulaba etc. You can rent a bike or scooter for one or two days at reasonable rates (Photo ID Proof and Valid License is required). It cost you around 500 to 800 for one day and if you can bargain then you'll get the cheaper price as well.
Where to eat in Manali?
Don't go to flashy restaurants, it will cost you 1000 rupees for one-time Food. Try not to eat around Mall Road because this place is heavily overpriced. Rather than try the cafes at Old Manali and Vashisht village for food. Here you'll get more tasty food at reasonable rates. They've also indoor games, books to spend some lazy time.
What it is going to cost?
| | |
| --- | --- |
| Hotel | 700 to 1200 (Per Person for one night) |
| Meal | 500 to 1000 (Per Person for a day) |
| Local Transport | 1000 Per Day |
| Miscellaneous | 1000 |
3 Days trip to Manali will cost you around 7000 to 10000 Rs except your transport charges.