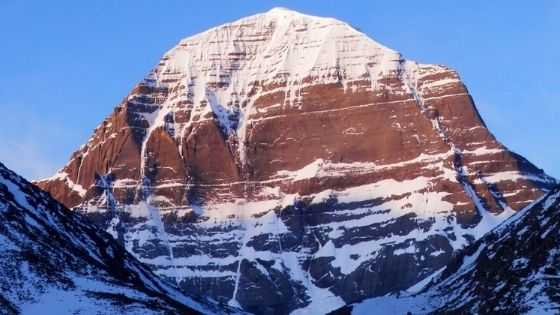 Things to Know before Planning A Trip to Mount Kailash
The Trek of Mount Kailash will always excite you with its unique experience, incredible culture, spectacular landscapes and faithful pilgrims.
Mount Kailash is located in the west of Tibet, in the Ngari Prefecture, on the elevation of 6638 meters near to Lake Manasarovar and four greatest Asian River: Bharmaputra River (Yarlung Tsangpo), the great Ganges River (Karnali), Sutlej and Indus River.
Mount Kailash is one of the most sacred mountains in 4 religions: Hinduism, Bon, Buddhism and Jainism. Each religion has their own theory about it. According to Hindu mount Kailash is the adobe of Lord Shiva and his wife Goddess Parvati. To Buddhists, it is home of Demchok and his consort Dorje Phagmo. To Jain, mount Kailash is a place where their religion founder was spiritually awakened. And Bon believes that it is a place where their founder landed when he descended from heaven.
Mount Kailash Attractions:
The Majestic Mount Kailash is one of the must-visit destinations during Tibet Tour. It is not only religious but one of the toughest trails in the world. During the Kailash Yatra there are lots of beautiful places you have to see:
Lake Manasarovar:
The Manasarovar lake is one of the holiest lakes in the world and also one of the largest freshwater lake. Irrespective of whether this lake is very sincere and calm. It is located near mount Kailash, western Tibet Ngari Prefecture.
Yam Dwar:
Yam Dwar is one of the major tourist attractions in the Kailash Manasarovar Yatra. It is located in the Tarboche which is 30-minute drive from Darchen. Yam Dwar means "The Gateway of God of Death".
Om Parvat:
Om Parvat or you can say Adi Kailash or Chota Kailash is situated in the Darchula district. Om Parvat is another magical and inspiring Himalayas mountain peak that is rising altitude of 6191 meters.
Pashupatinath Temple:
Pashupatinath temple is located on the banks of Bagmati River in Deopatan town. It is rated as the Guardian of each and every living being on the earth. The name of this temple is deriving from the three Sanskrit words "Pashu" means animal, "Pati" means husband or protector and "Nath" means God. It is one the most religious place in Asia for the followers of Lora Shiva.
Rakshas Tal (The Lake of Demon):
Rakshas Tal lake is located in the west of Manasarovar lake near to Mount Kailash. It is associated with the devil Ravan. It is one of the biggest saltwater lake in Tibet and shapes like moon. The Manasarovar and Rakshas Tal lake held opposite to each other but they are not the same, while the lake Manasarovar is symbolized as brightness and the Rakshas Tal is symbolize as darkness. But they both stun you by their beauty and clean water.
Gauri Kund:
Gauri Kund or you can say Parvati Sarovar where Goddess Parvati had procured her Child, Lord Ganesha. Gauri Kund is a blue Pond famous as Lake of Compassion which is located while going on downwards from Dolma during Kailash Tour. The Majority of tourists who visit Mount Kailash also visit Gauri Kund.
Tirthapuri (Bhasmasur Parvat):
Tirthapuri is the third most religious site in Tibet after Mount Kailash and Lake Manasarovar which is located at the northwest of Mount Kailash and north bank of the Sutlej River. It is famous for the Guru Rinpoche monastery. Most of the travelers who travel to Mount Kailash and lake Manasarovar also visit the Buddhists hub Tirthapuri.
Other places you shouldn't miss while traveling to Mount Kailash: Nandi Parvat, Damodar Kund, Guge Kingdom, Muktinath Temple, Ashtapad, Jal Narayan Vishnu Temple and Saptrishib Caves.
How to get to Mount Kailash (Mount Kailash Tour)?
First things you have to decide how to enter Tibet. There is only one international flight that comes Lhasa (Capital of Tibet) departs from Kathmandu. So if you want to enter Tibet via flight then you need to take flight from China or Kathmandu. And there are many daily flight operated from some big cities of China.
You can enter into Tibet by train as well. There are many direct trains are available from China to Lhasa. There is no rail connection between Lhasa and Kathmandu at present. By road, the only way to crossing the border from Nepal to Tibet is the Kyirong border.
After entering Tibet you have to decide how to travel to Mount Kailash. The best way is by land from Lhasa to Mount Kailash. For more, you can check this: How to to get to Mount Kailash
How to stay healthy while traveling to Mount Kailash?
The biggest safety concern while traveling to kailash is health; Acute mountain sickness (AMS) because most of the places you visit during kailash yatra are located oven 4000+ meter of altitude. So most of the travelers suffer from high altitude sickness. Symptoms can be lack of sleep, headaches, dizziness, nausea, lethargy, breathlessness, loss of appetite etc. (consult your doctor). To avoid this we have some tips:
Give yourself enough time around Lhasa to acclimatize the altitude.
Stay hydrated and avoid alcohol in the evenings.
Take enough calories to keep your immune system strong and dress warm clothes.
Meditations to avoid it (consult with your doctors).
In case you struck with AMS then immediately call your local guide or agency you book tour they always have backup plans.
Finally get an good health insurance.
Accommodation:
In the past few years the accommodations have been improved in Tibet but not like Europeans. Here you'll get 3 or 4-star hotel or even 5 stars, guesthouse and monastery. On the way of Kailash Trek, you have to stay in camp and monastery.
Food while traveling to Mount Kailash:
Don't expect that you'll get the luxurious meals in Tibet especially to Mount Kailash. In Lhasa and Shigatse you'll get some international restaurants that serve some Indian and western food. But Generally, at most of the place, you'll get Tibetan and Chinese dishes.
On way to the Mount Kailash many small restaurants offer snacks, fried rice, yak momo, Tibetan soup noodles, Potatoes and some other Chinese vegetable dishes. You have to tell the restaurants about the amount of chili and oil you prefer. My advice is to prepare some snacks and get some fresh fruits for Kailash Trek.
Summary of Mount Kailash:
Mount Kailash is one of the most sacred places in all four religions (Buddhists, Hindus, Jains and Bon).
It is considered as one the toughest peak to climb. Kailash Trek (Kailash Kora) which is 52 Kilometer long takes minimum 3 days to complete and the complete journey to Kailash from Lhasa takes 15 to 20 days.
May to October is the best time to visit Mount Kailash.
Hope this information makes your journey to Kailash more easy and comfortable. If we miss anything then please let us know in the below comment section and share your experience with us. Visit the adobe of God and receive their blessings! Happy Journey 🙂