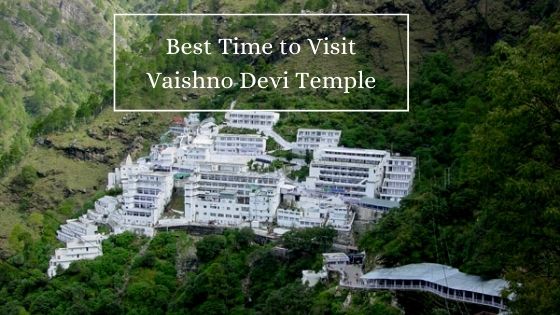 Best Time to Visit Vaishno Devi Temple [Packing Tips]
Best Time to Visit Vaishno Devi Temple:
The Yatra to the Vaishno Devi temple is open throughout the year. However, the month of March to October is the best time to visit. During these months the weather is comfortable and nature at its peak during the monsoon.
During this season you can expect a little warm afternoon and cool evening which makes your experience more pleasant and comfortable. It is recommendable to carry light warms clothes with you due to lower temperatures at high altitudes. It is an ideal time for those who want to skip the crowd.
The festival period of Chaitra (spring) and Sharad-Ashwin (autumn) Navratras and New Year time is the peak season. If you're comfortable waiting 10-20 hours for darshan then you can choose this time.
Check out: 10 Best Temples in India
Monsoon Season (July to September):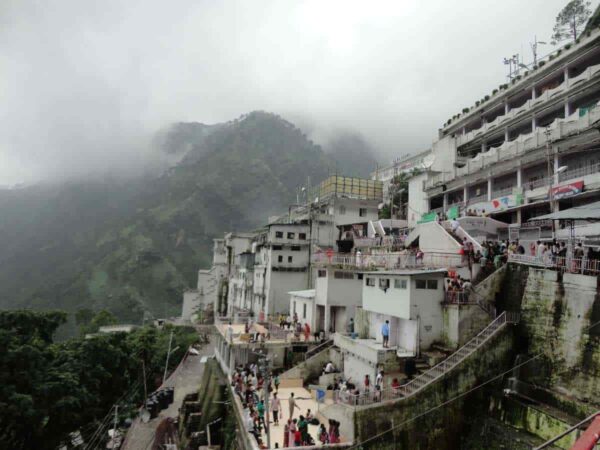 The monsoon season is the best period for plan Vaishno Devi Yatra. During this time, nature is at its peak with lush green surrounding, stunning waterfalls and beautiful mountain surroundings. For nature and adventure lovers, the monsoon season is the best time to visit Vaishno Devi temple.
During this time, get ready to face heavy to medium rainfall and also be aware of mudslides. The Monsoon season is best for budget travellers. As it is an offseason then you will get a huge discount on the price of flight tickets and hotel booking.
Check out: Top 16 Budget-Friendly Places in the World
Winter Season (December to February):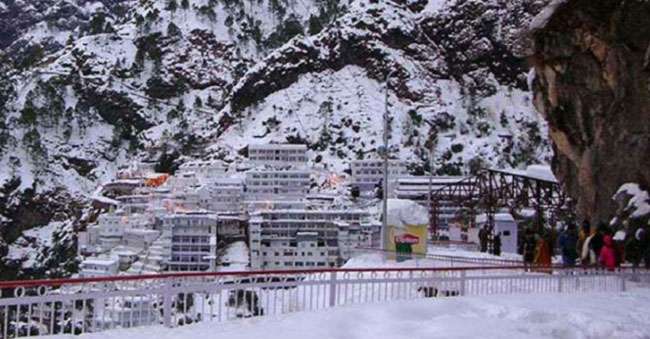 The winter season from December to February, Vaishno Devi witness 0-degree temperature with heavy snowfall. If you're physically fit and snowfall lover then this is the best time for your otherwise you can avoid the winter season. And don't forget to carry heavy woolen and warm clothes with you.
The original holy cave of Vaishno Mata is also open during the winters and the view from this is cave always a beautiful mystical experience.
Best way to Plan Vaishno Devi Yatra:
The best way to plan a Vaishno Devi yatra is to log into the official website and check out the pattern of pilgrims visiting per day. If the number is less than 15,000 to 18,000 then you expect a comfortable trip and satisfying darshan of Vaishno Mata.
Packing Tips:
Heavy woolen during wintertime. And light woolen for rest of the year.
Blankets are available free of cost so you don't need to carry them.
Canvas shoes for comfortable trekking.
A walking stick is helpful for them who are going on foot with shoes.
Umbrella, raincoat is advisable during the monsoon period.
December to February when the temperature goes down to -5 deg celsius. It is the least advisable season to visit vaishno devi if you don't have physcial fitness.
The Vaishno Devi temples is situated in Trikuta Mountain at height of 5200 ft which can be reach by foot after 13 KM trek journey from Katra.