Top 10 Famous Temples in India
India, the home of Religion and History, the Land of Greatest Sacred Story Ramayana and Mahabharat. India is known for its religion, history and culture. The numbers of stories revolve around this country like Bhagavatam, Bhagvat Geeta, Purana, Ramayana and many more.
The country is full of temples, monuments and historical places and all of them associate with different stories. The architecture and design of these monuments force you to love this country. Apart from the architecture, you will be surprised to see the location of these temple-like some are between the ocean, top of the hill, at high altitude, banks of the river and many more.
In this country you will find a temple on each religion and having faith in each religion makes it the most religious country in the world. So let's talk about the 10 most famous temples of India:
Check out: Mystery of Mount Kailash
Vaishno Devi Mandir (Temple), Jammu & Kashmir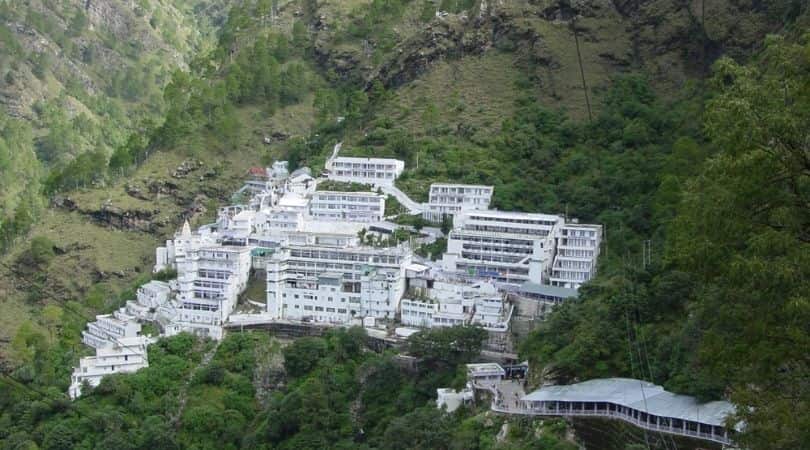 Situated at the tops of the Trikuta Hills in Jammu, the temple of Goddess Vaishno Mata is one of the best temple and popular pilgrimage sites in India. Vaishno Devi symbolizes Shakti in the 33 Hindu Gods.
According to Kashmir Tourism, every year over 10 million pilgrims come here and take the blessing of Vaishno Devi. It is one of the must-visit places in Jammu & Kashmir.
Located at a breathtaking location in between the clouds, surrounded by greenery and hills, Vaishno Mata Mandir allows you to experience the best time of your life.
Best time to Visit:
Irrespective of the time, Vaishno Devi Temple open throughout the year. If you want to avoid crowd the come here in summer when the weather is good for trekking. New year, Navratra and the festive season are very crowded For more check this
Looking for Hotels in Katra Near Vaishno Devi Temple: Book Now
Jagannath Temple in Puri, Odisha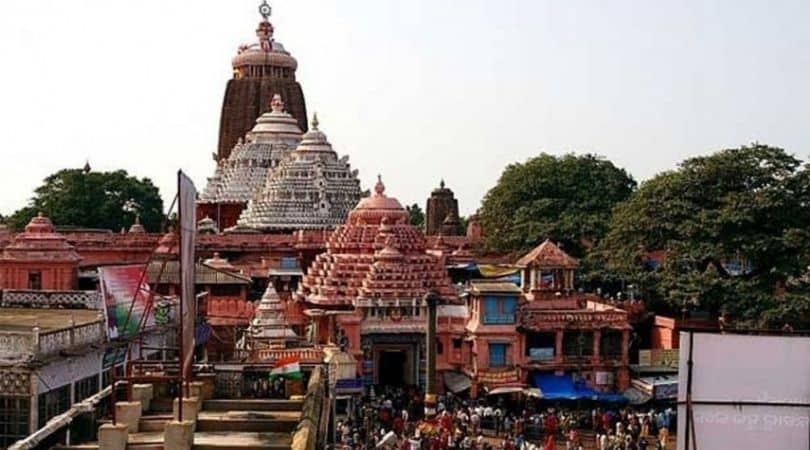 The Lord Jagannath temple is one of the sacred Char Dham Yatra of God (along with them Badrinath, Dwarka and Rameshwaram) that is considered to be very lucky to visit by Hindus.
The main deities reside here are Lord Vishus or Krishna or Jagannath, his brother Balabhadra or Balram and his sister Goddess Subhadra.
The temple is built in the best surviving specimens of Kalinga architecture with 5 chariots consisting of 2 Anuradha S, 2 Konakas and one ratha. The height of the Jagannath temple is 200ft in the Nagara Hindu temple style. It is one of the main pilgrimage destinations for Hindus since 800 CE.
Book Your Stay Near Near Jagannath Temple
Best time to visit:
June and July for those who want to see Rath Yatra. October to February is the best time when the weather is not too cold or too warm. This time is best for those who want to enjoy beaches & visiting temples.
Check out: Things Not to do In India
Varanasi, Uttar Pradesh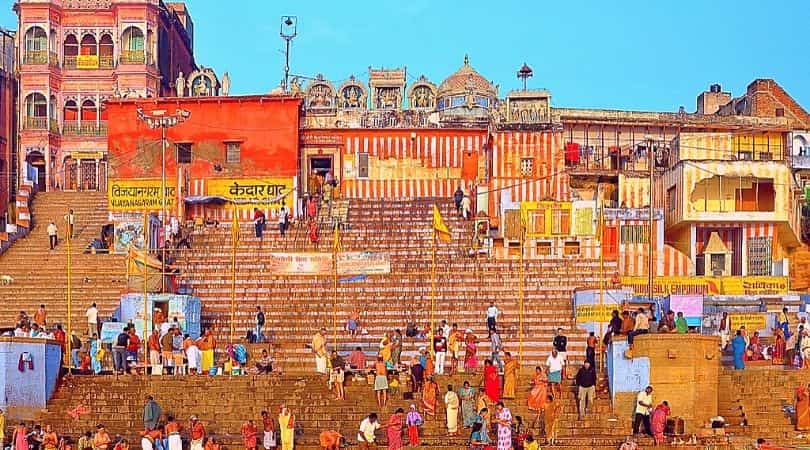 Varanasi is known as the world's oldest inhabited city. It is one of the best pilgrimage sites of Hindus. The beauty of this city lies in the crowd of devotees who comes here every day from different parts of the country.
Known as the city of Lord Shiva, Varanasi situated around the holy Ganga river which signifies the sanctity of Varanasi. The Ganga Arti performed every morning and evening which amplify the divinity of Varanasi.
The interesting thing about this religious city is that its rituals perform openly along the riverside ghats which are used for everything from bathing to burning of dead bodies.
Varanasi is a favorite place for them who have faith in the power of the city to provide Moksha and cleaning their sins by taking bath in the Ganga river.
Best time to visit:
October to March when the weather is at the coolest and best for exploring this beautiful city.
Check out: 50 Place to Visit in the World
Golden Temple or Harmandir Sahib in Amritsar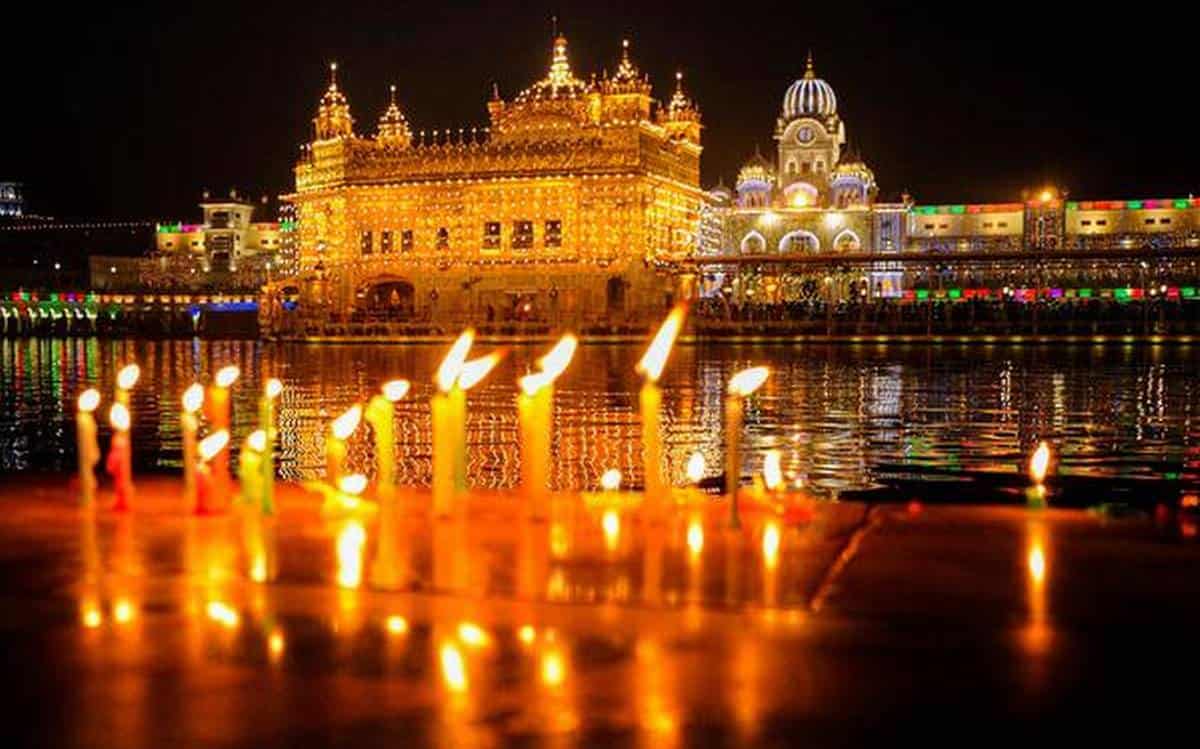 The main reason for the popularity of Amritsar is the Golden Temple. Harmandir Sahib Gurudwara means "Adobe of God" is one of the most important religious places for Sikhs in Amritsar, Punjab. It also is known as the Golden Temple because the dome is gilded in Gold.
The Golden temple is an open place of worship for all types of religious people without any restriction of religion. It is built around a man-made pool.
Over 1 Lakh people visit this sacred place daily. And it also nominated as a UNESCO world heritage site. Every day over 1 Lakh people of all faith gets free food from all walks of life.
Tirupati, Andhra Pradesh – Sri Venkateswara Temple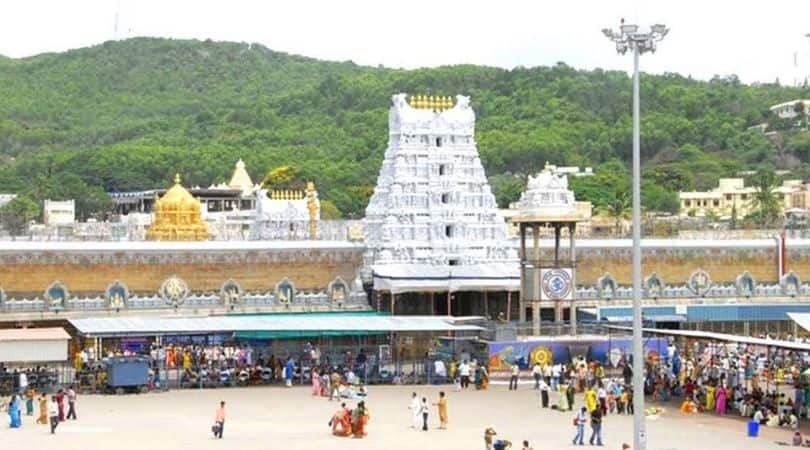 Sri Venkateswara temple is located in the Chittoor District of Andhra Pradesh on the 7th peak of Seshachalam Hills range at a height of 2799 feet above the sea level. Sri Venkateswara Temple has put Tirupati on the world map as a unique travel destination. This temple is dedicated to Lord Shri Venkateswara who believed to be an incarnation of Lord Vishnu.
Like many other temples of South India, this temple is also famous for its architecture and festivals. It is one of the richest temples of India with a huge sum of donations it receives every day. Every year Around 30 to 40 million people visit this temple.
Along with Sri Venkateswara Tirupati is a home of many heritage sites and also one of the oldest cities of India. You can find the name of this city in many ancient text. It would be a dream destination for them who love trekking and have faith in god.
Best Place to Stay in Tirupati, Book Here
Kedarnath, Uttarakhand
Kedarnath is an ancient and one of the most sacred pilgrimages sites of Lord Shiva situated in the Rudra Himalaya Range in Uttarakhand. It is one of the Char Dhams and rated as the most important Dham among Panch Kedar.
Kedarnath temple is dedicated to Lord Shiva; Kedar is another name of Lord Shiva, the protector and destroyer. According to legends after the battle of Mahabharata, the Pandavas sought the blessing of Lord Shiva to atone their sin but Lord Shiva evade them repeatedly and while fleeing away took shelter at Kedarnath in the form of a Bull which is situated outside the temple.
This holy temple located at the scenic mountainscape of the Garwhal Region Himalaya near the Mandakini river at an altitude of 3586 meters. Kedarnath temple is always surrounded by a white layer of snow, covered mountains and during summer meadows valley which makes it one of the most beautiful sacred destinations in the world.
Best time to visit:
During Indian summer from April to August when the weather is suitable for trekking and temple is open for pilgrimage.
Check out: Top 25 Hill Stations in the World
Amarnath Temple, Jammu & Kashmir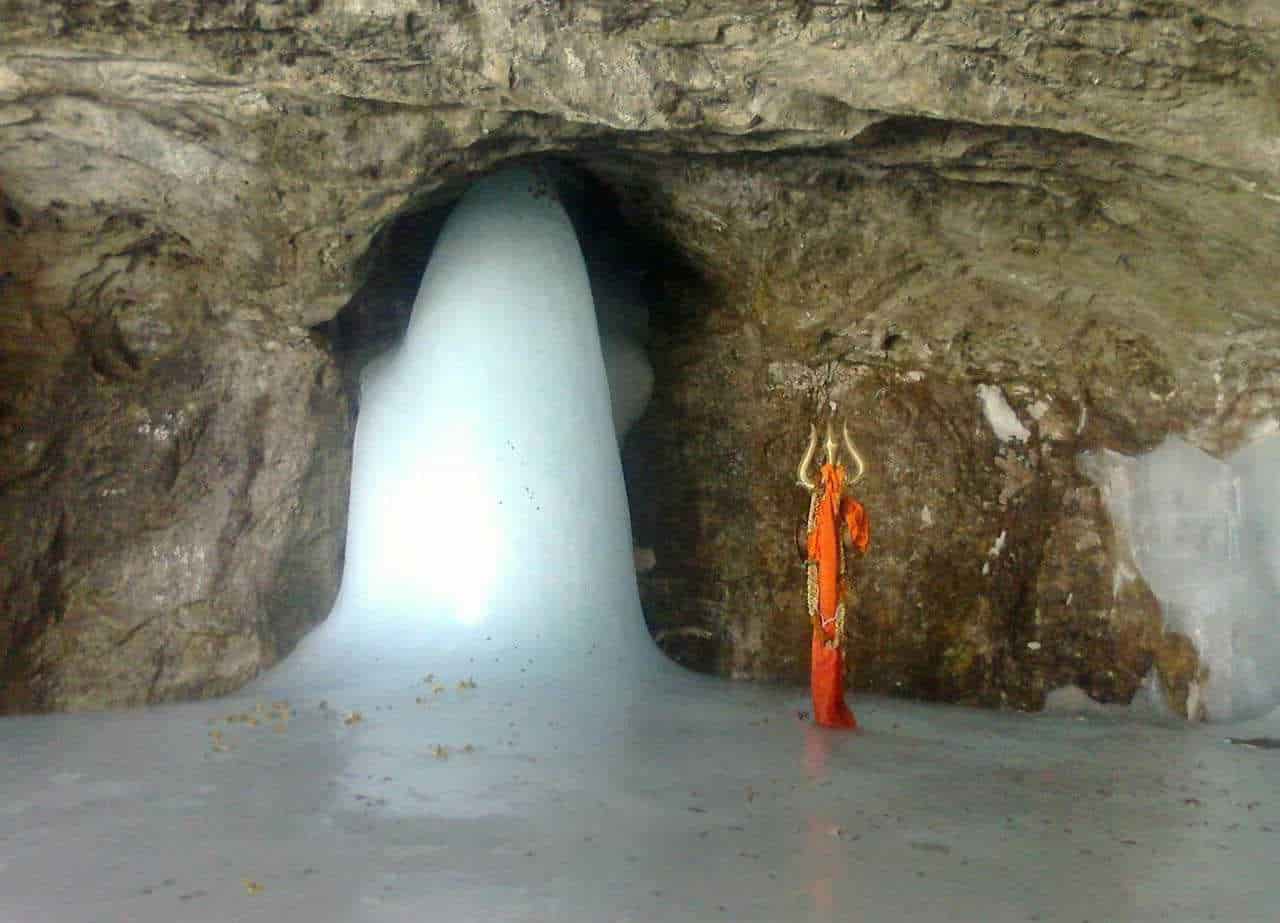 Situated at a height of 3888 meters in Jammu and Kashmir, Amarnath temple is one of the most important pilgrimage sites for the Devotee of Lord Shiva. It is also known as Baba Barfani which can only be reached after a hard trekking campaign.
According to the ancient text, Amarnath cave is located at a place where Lord Shiva revealed the secret of his life to his wife Goddess Parvati.
Amarnath temple holds the importance of one of the ancient pilgrimage in India. It is known for the Shivlinga of Ice that is created naturally. Most of the time Amarnath cave is covered by snow and open for pilgrims during Indian summer. Every year millions of visitors from all over the world come here and take the blessing of Lord Shiva.
Best time of Visit:
During Monsoon time from July to August.
Check out: Kailash Mansarovar Yatra
Dwarka – The Capital of Lord Krishna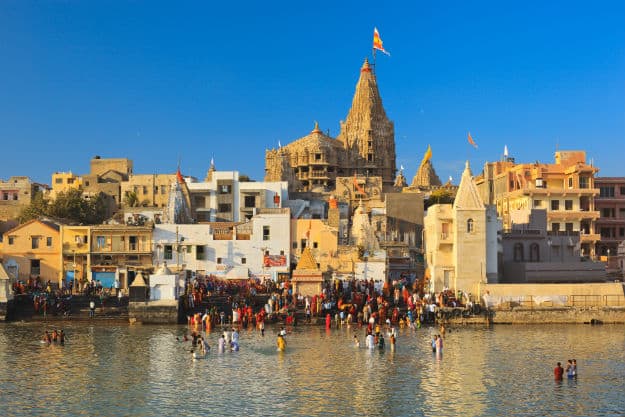 Located on the western tip of Gujarat, Dwarka is a part of both Char Dham Yatra and Sapta Puris mentioned in the Hindu region. Dwarka is a combination of two-word Dwar means Door and Ka means Moksha means the door of Moksha.
Dwarka is one of the ancient cities of India. According to the Hindu region once, Dwarka was the Capital of Lord Krishna when he escaped from Mathura. And the city was engulfed by the sea. The main religious attraction here is the Dwarakadheesh (king of Dwarka) temple which is dedicated to Lord Krishna.
Haridwar, Uttarakhand – Adobe of Lord Vishnu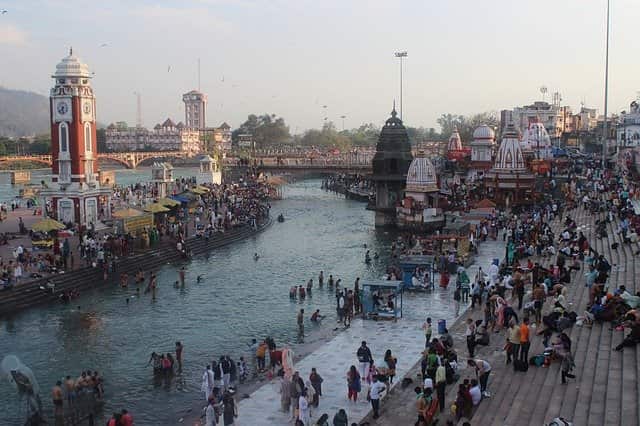 Located on the banks of Ganga River in the Garhwal Region of Uttarakhand, Haridwar is a part of the seven holiest cities of India. Haridwar is an ancient city and it is believed that no spiritual journey can't be complete without visiting Haridwar. Haridwar means the adobe of Lord Vishnu.
Every year millions of devotees come here to take a dip in the Holy Ganga river and every evening Haridwar witnesses the famous Ganga Arti on the banks of Ganga River where a number of devotees come together and take the blessing of Holy Ganga. Apart from spirituality here, you'll get great peace of Mind.
Once in every 12 years, Haridwar host famous Kumbh Mela which witness the millions of visitors from all over the world. Haridwar is one of the best family holiday destinations in India.
Badrinath Temple. Uttarakhand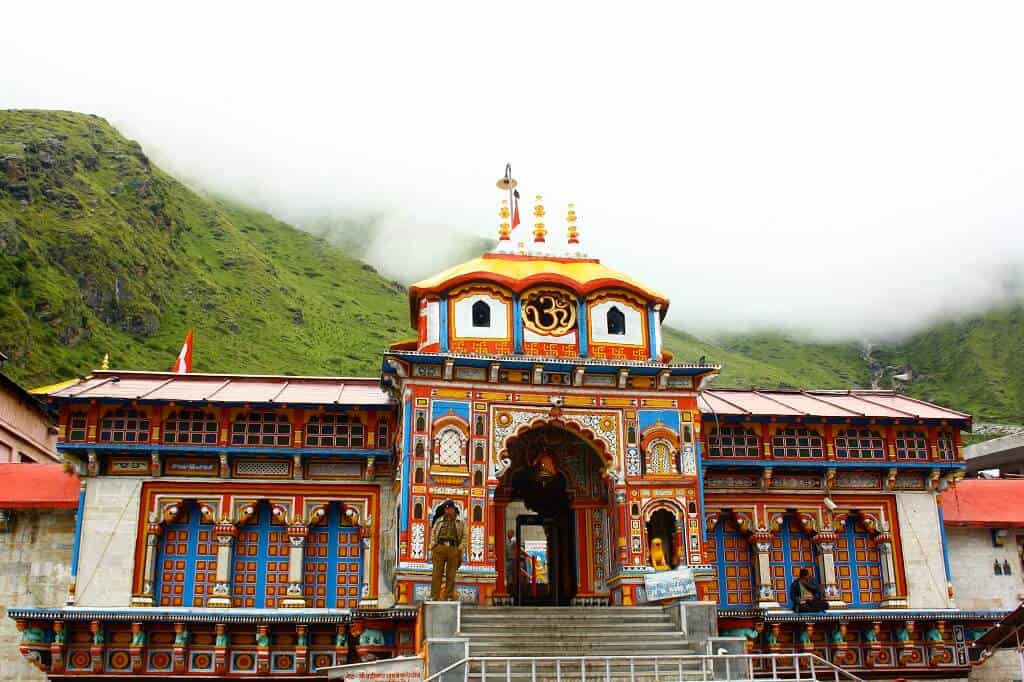 Located on the Garhwal hill tracks, near Alaknanda River, Uttarakhand, Badrinath temple is one of among char Dham pilgrimage sites in India. These four Hindu temples regarded as the source of 4 holy rivers: Ganges River at Gangotri temple, Alaknanada at Badrinath temple, Mandakini at Kedarnath temple and Yamuna river at Yamunotri temple. Hindu believes that visiting all these temples will clean away all your sins and helps you to attain Moksha.
Badrinath temple is dedicated to Lord Vishnu. It is believed that Lord Vishnu comes here for meditation. It is also part of the sacred Char Cham adobe of Lord Vishnu that is spread in all four directions in India.
Due to located in the backdrop of Neelkanth Mountain at a height of 10, 279 feet, it gives you a feel of nature and adventure. For trekking lovers, it could be the best place to visit in India.
Every year Badrinath temples closed for six months from November to April and open for the rest of the year. Along with Badrinath temple here you'll get to see lots of attractions like Vasudhara falls, Neelkanth mountain, Bheem Pul, Tapat kund and many more.
So here are the 10 most popular temples of India. There can be many more as well like Hampi, Mathura, Sun Temple in Konark, Somnath Jyotilinga in Gujrat, Hemkund Sahib etc. Each of them has separate believes and religious importance. If you've been there at any of the places from the above list then share your experience with us in below comment section.
---
Image Credit:
Kedarnath Temple Image: BizareXpedition